There are several different kinds of throws you can attempt as the quarterback of an offence in Madden 22.
From the touch pass to the lob pass, you can essentially do whatever you need to do with the ball to get it into your receiver's hands safely. However, there are some throws in Madden 22 that fans don't even know exist. One of these throws is the low pass, which is useful in very specific situations. 
If you want to know how to throw a low pass in Madden 22, keep reading below. 
Throwing a low pass in Madden 22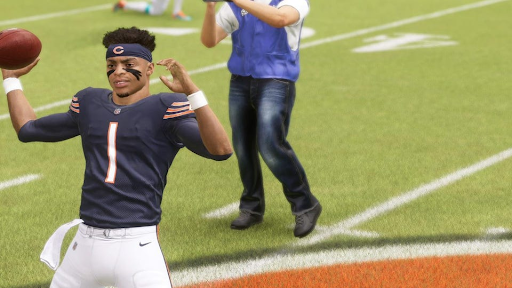 The first step to throwing a low pass is to, obviously, pick a passing play that's designed for a wide receiver or tight end. This passing play should contain routes that don't cover a ton of yards. Something like a tight end stop route is perfect for this kind of pass. 
Once you've selected your play, break the huddle and hike the ball. Pick your receiver that you want to throw to and follow the command below to perform a low pass: 
For Xbox: Hold 'LT' and the receiver's button 

For PlayStation: Hold 'L2' and the receiver's button 
Pressing these two buttons at the same time will make your quarterback throw the ball close to the ground, where your receiver can catch it and pick up yards. 
The best time to use a low pass in Madden 22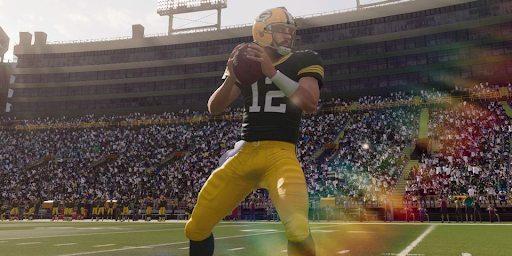 A low pass is best used when the receiver you're throwing to doesn't need to pick up a ton of yards after the catch (YAC). Since the low pass will likely bring the receiver to the ground, they're not gonna be able to pick up any YAC. 
The best time to use a play/pass of this nature is near the first down marker or endzone. If you run a play that has the tight end or a receiver run then stop at a certain spot, then a low pass works perfectly. It works best when the defence is in zone coverage, as there's likely not a defender right on your receiver to swat the ball away. 
Once your receiver has stopped and is waiting for the ball, throw a low pass. This will pick up the necessary yards for a first down or touchdown. Also, it's a safe decision, as this minimizes your chances of the receiver fumbling or you being picked off. Of course, using the best QBs in the game also minimize this chance as well. 
Looking for more Madden 22 guides? Check out our dedicated section on the game.