NFL training camps are back in session as the 2021/22 season is nearly upon us. That means the official
Madden 22 release
is just around the corner as EA Sports always primes their football fanatics with a well-timed drop.
EA Sports has spent the off-season highlighting some of the new features set to hit consoles when Madden 22 goes live in August. The spotlight has already showcased changes to multiple game modes including Franchise and The Yard.
Now the attention has shifted to Ratings Reveals as we've already been given the Top 10 Defensive Linemen, Edge Rushers, Tight Ends, Safeties, and Cornerbacks. Next up on the list are the cornerstones of any top Franchise, the stars of the show, the Quarterbacks.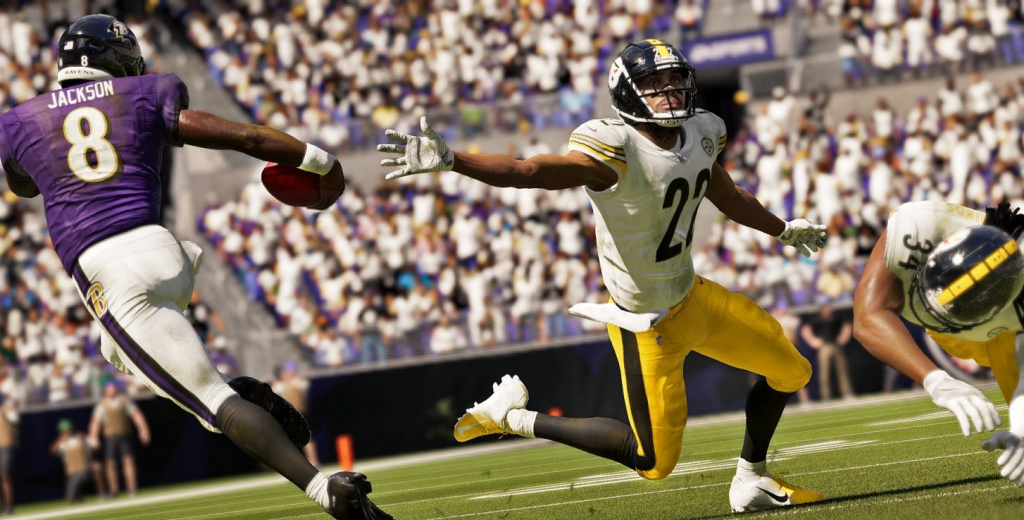 Madden 22 - Top 10 Quarterbacks
In today's NFL, there is a fairly simple rule of thumb that applies to essentially every team: you only go as far as your Quarterback takes you. And as we move into a more offensive-minded era of football, that has never been more important.
QB's are the centre-point of any offence and really any roster as a whole. They have so much influence on the game from adjusting the play pre-snap at the line, to crucial decision-making with the ball in their hands.
It's very tough to win in Madden without a reliable QB, so here they are, the top 10 Quarterbacks in Madden 22.
Mahomes, Brady, Rodgers...

Which one are you taking?? #Madden22pic.twitter.com/xrkQiVK5ec

— Madden NFL 22 (@EAMaddenNFL) July 30, 2021
Top 10 Quarterbacks in Madden 22
Patrick Mahomes - Kansas City Cheifs - 99 OVR
Tom Brady - Tampa Bay Bucs - 97 OVR
Aaron Rodgers - Green Bay Packers - 96 OVR
Russell Wilson - Seattle Seahawks - 94 OVR
Lamar Jackson - Baltimore Ravens - 90 OVR
Deshaun Watson - Houston Texans - 90 OVR
Josh Allen - Buffalo Bills - 88 OVR
Dak Prescot - Dallas Cowboys - 87 OVR
Ryan Tannehill - Tennessee Titans - 87 OVR
Matt Ryan - Atlanta Falcons - 85 OVR
Patrick Mahomes closes out the Madden 22 99-Club as the last member to be inducted. It's no surprise to see him joined near the top of the list by Tom Brady and Aaron Rodgers, all three will likely end up as top-five QB's to ever play the game.
The rest of the list is a mix of youth and experience as Lamar Jackson and Josh Allen round out the list with Ryan Tannehill and Matt Ryan. It will be very interesting to note the rating changes throughout the season and see how and if this list is affected.
As always, make sure to keep up with our Madden 22 tab ahead of August's release for all the latest breaking news and information.