The day is coming for us NFL fans to enjoy the newest version of the Madden franchise, and we could not be more excited.
For us, as the release of content through trailers, the All-access section on the website or the Gridiron Notes blog continues, we will bring you all the latest news so you can enjoy this football experience to the fullest.
Before jumping on next years train completely, Madden 21 is still pulling tricks up their sleeve as they are giving a free Madden Celebration Fantasy Pack that includes a 99 OVR temporary NFL superstar for you to enjoy this weekend.
How to get the Madden Celebration Fantasy Pack in Madden 21
As the days of Madden 21 being the new kid in the block are coming to an end, EA is rewarding their players' loyalty with a Fantasy Pack to celebrate the transition from Madden 21 to Madden 22.
This pack will be available as soon as you log in to the game in your "Unopened Packs" menu.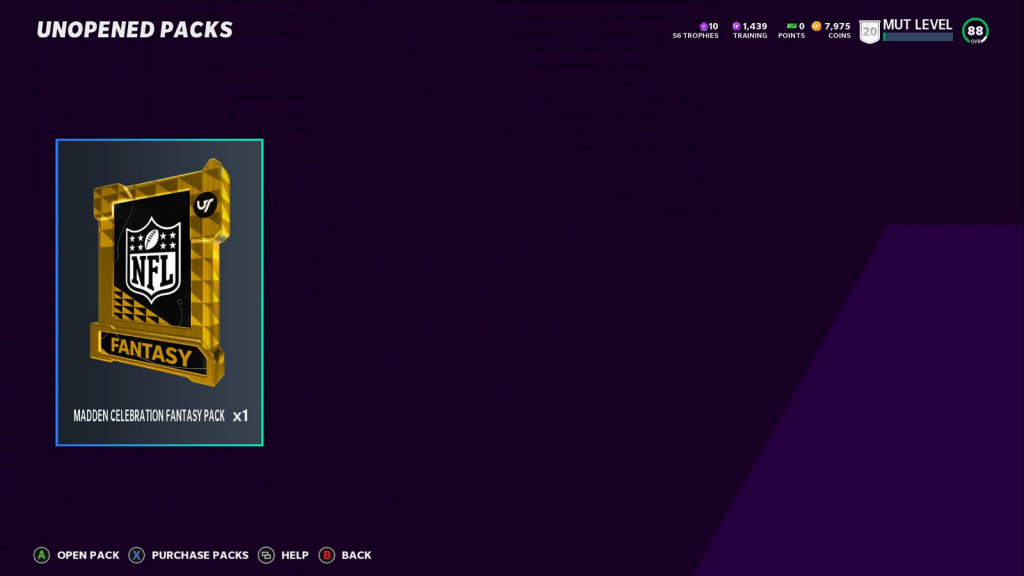 Once you open it, the pack gives you an extra surprise, as it has a card that explains how to turn your temporary card into a permanent one by pre-ordering your copy of Madden 22 through a special tile on the Madden 21 main screen. Additionally, you will enjoy a 10% discount on Madden 22.
After advancing the informational card you will have to choose one out of five different 99 OVR NFL Superstars that include:
99 OVR QB Patrick Mahomes - Kansas City Chiefs
99 OVR CB Jalen Ramsey - Los Angeles Chargers
99 OVR CB Charles Woodson - Las Vegas Raiders
99 OVR WR Randy Moss - Minnesota Vikings
99 OVR HB LaDainian Tomlinson - Los Angeles Chargers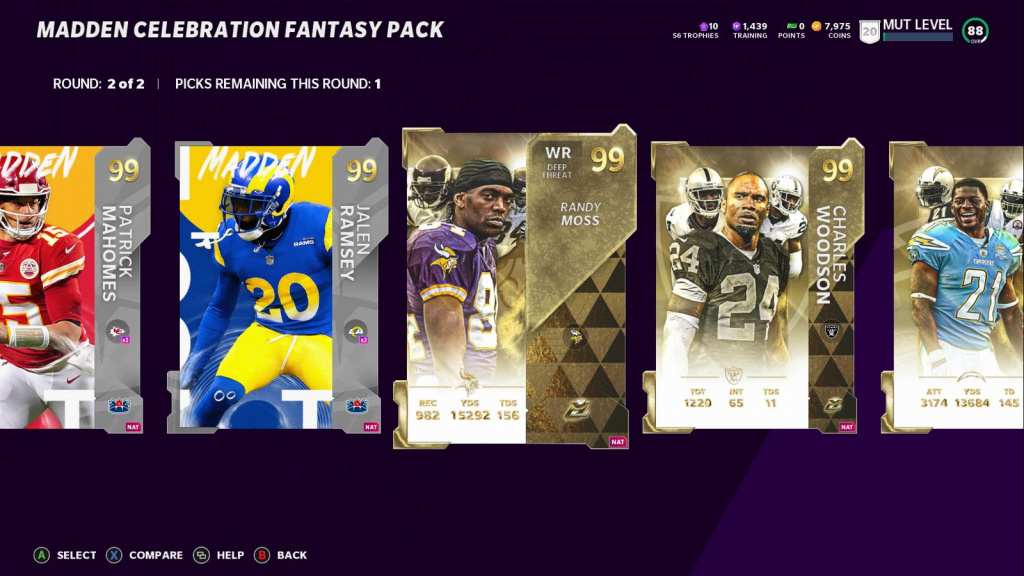 Remember that these players overall are only 99 during the weekend of the 15th to the 19th of July, after that day the OVR and main attributes will decrease.
Hopefully, we can enjoy a weekend full of clashing helmets and highlight plays with this flashy new addition to our roster, and it helps so the wait for the upcoming Madden 22 becomes less anxious.
Be on the lookout because we will bring you the latest on Madden 22 and Madden Ultimate Team, from every release, news, MUT tips, and more.