It is amazing how the football field has a specific scent and as Madden 22 nears our controllers that aroma grows bigger and bigger.
One of the biggest Madden controversies this offseason was going to be to figure out which players were going to be new or returning members to the prestigious Madden 99 Club.
This famed accolade has already claimed its first piece as the Green Bay Packers wide receiver became the first member of the Madden 22 99 Club.
As predicted by the GINX team, Devante Adams is a member of Madden 22 99 Club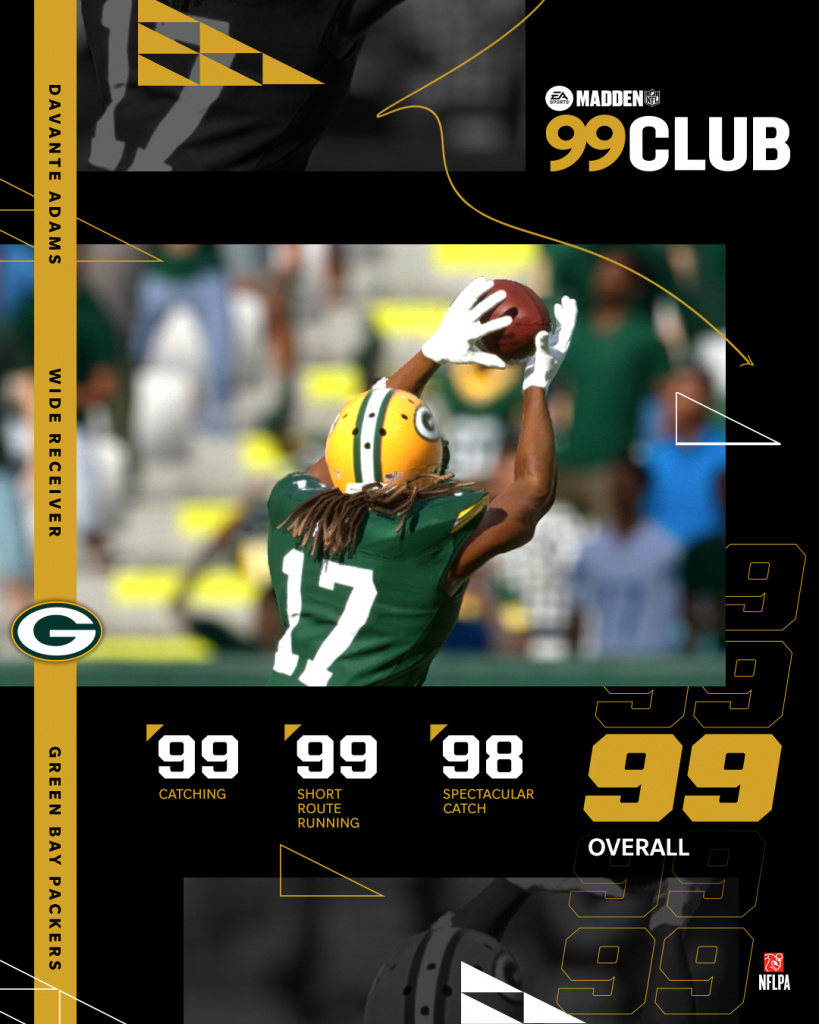 Are we going to gloat that our NFL knowledge has collected its first jackpot? We definitely are.
Earlier this month we shared an in-depth piece of our predictions of whom will be enshrined in the Madden 99 club this year, and we got the first one right.
If you need a reminder of what we wrote here you have the extract of the Packers' route-running maestro:
"WR Devante Adams - Green Bay Packers
If "machine" should be used as an adjective for an NFL player it should Devante Adams as a "separation machine". 
If we have learned something about offensive play-calling is that the design can only go so long and the player plays a big role in a successful play.
Devante created space, play after play and was a big reason why Aaron Rodgers had the season he had. Aaron could always look for him in crunch time or RedZone and he delivered as he scored 18 TD in the regular season."
Another #99Club for @tae15adams 👏 @Packers | #Madden22pic.twitter.com/EBDCu9EF3C

— Madden NFL 22 (@EAMaddenNFL) July 26, 2021
We will keep monitoring to figure who will be the next NFL star to be part of this desired club.
Be on the lookout as we will bring you everything you need to know about every Madden release, news, MUT tips and more.