The first eight weeks of the NFL season have been full of excitement and upsets with some unsuspected contenders emerging from the shadows. The offensive firepower has been on full display and Madden 22 is keeping with all of the action via weekly releases.
Pre-season top-10 rankings are always a hot topic ahead of the season kickoff, and now EA Sports want to replicate that action with a mid-season re-rank. We already have the lists for Quarterbacks and Running Backs, but now it's time for the game-breakers.
Here are the Madden 22 mid-season top 10 ratings for Wide Receivers highlighting some of the best route-runners in the NFL.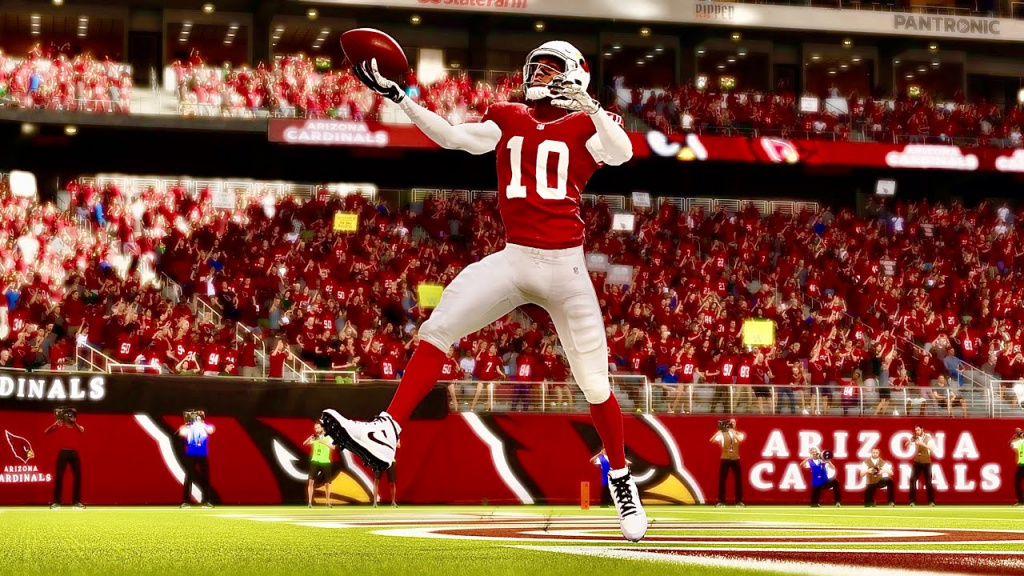 Mid-Season Top 10 Wide Receivers - Madden 22 ratings
The NFL is more geared towards passing today than ever before in league history. A combination of offensive efficiency and rules changes have made it increasingly harder for defensive backs to stop Wide Receivers.
No one takes advantage of that better than Davante Adams and DeAndre Hopkins, a clear 1A and 1B in terms of top talents on the outside. They've been true alpha Wide Receivers this year, and their mid-season Madden 22 rankings certainly reflect that.
Speaking to the top talent of NFL wideouts in today's league, the last place of the mid-season top 10 (DK Metcalf) is still a 90 OVR. Proven veterans like Mike Evans and Keenan Allen take their usual spots in the top ten. And Cooper Kupp makes a jump up to number seven as he leads the league in multiple receiving stats.
Madden 22 Top 10 Wide Receivers
Davante Adams - Green Bay Packers - 99 OVR
DeAndre Hopkins - Arizona Cardinals - 98 OVR
Tyreek Hill - Kansas City Cheifs - 97 OVR
Stefon Diggs - Buffalo Bills - 97 OVR
Amari Cooper - Dallas Cowboys - 93 OVR
Keenan Allen - Los Angeles Chargers - 93 OVR
Cooper Kupp - Los Angeles Rams - 91 OVR
Mike Evans - Tampa Bay Bucs - 91 OVR
Terry McLaurin - Washington Football Team - 90 OVR
DK Metcalf - Seattle Seahawks - 90 OVR
It will be fascinating to see how the list continues to move after a few shakeups from the pre-season top ten. We'll have all the latest rating adjustments as well as weekly player releases in Ultimate Team over on our dedicated Madden 22 page.
Featured image courtesy of EA Sports