Excitement for the latest entry in the Madden franchise is ramping up with plenty to chew on with the developers revealing a number of new features and game modes.
That's not to say Madden 22 will be a perfect game, as a matter of fact, we were able to find some inconsistencies regarding their rating system.
So, while we don't want to be a buzzkill we invite you to take a trip with us while we uncover the top five most egregious overrated players in Madden 22.
Top 5 Madden 22 overrated players
Before we begin the list we would like to clarify that this is not a knock on the talent of any of these players as they are elite athletes, but if we consider that EA claims the ratings are based on last season's performances and we can't help but find some inconsistencies
5. TE George Kittle - San Francisco 49ers - 96 OVR
The talented pass-catcher is undoubtedly one of the most electrifying offensive players in the league… when healthy.
In 2020 he was barely active for half of the games and if we were to project his stats throughout a full season played it would not have been considered impressive, projecting a regular four TD´s scored.
We can understand that a player gets a little bit of a pass when a lengthy and consistent career backs him up, be he hasn't surpassed five touchdowns in a single season, yet he is supposedly the second-best tight end in the game and the 12th best player in the league. 
4. CB Stephon Gilmore - New England Patriots - 97 OVR
It is hard to critique a player who just last Madden was a member of the prestigious 99 Club, yet here we are.
Again, this is not about the player's talent but how last season impacted his Madden rating, which in this case it barely did.
The proficient corner ended last season with one interception, meaning that there we at least 90 players with more interceptions, he did not figure in other important stats either and he only dropped two rating points.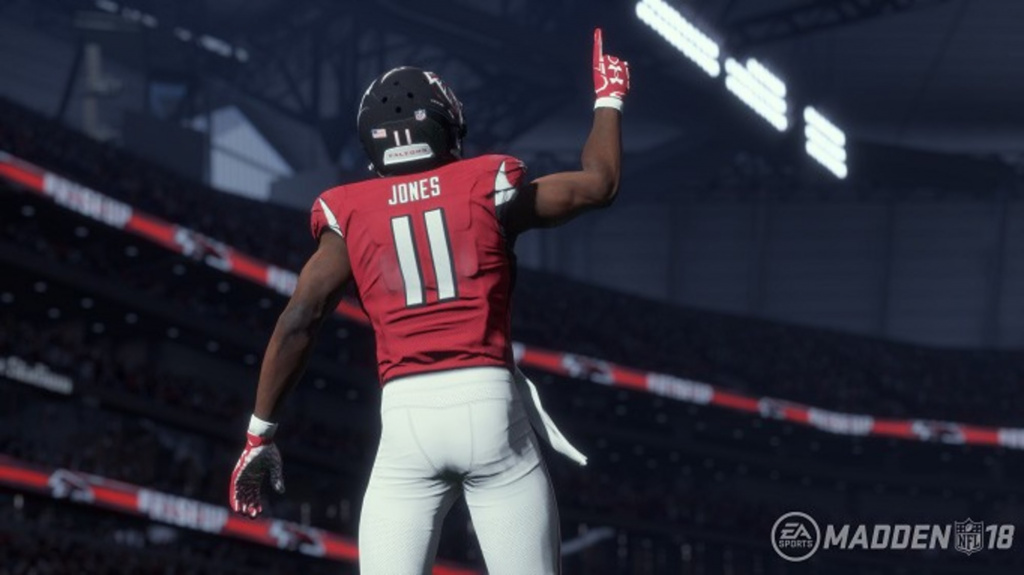 3. LE Cameron Jordan - New Orleans Saints - 93 OVR
Cameron Jordan is an example of how consistent performance can buy you some graceful consideration when the Madden ratings are due.
As a defensive end, especially from the left side of the formation, your main task is to create pressure on the quarterback, generally, this manifests on the stat sheet as a sack, which he accumulated 7.5 on the season.
Now, this is not a bad number, but to be considered the second-best left end and not even crack the top 25 in sacks last season is hard to consider fair, especially when dropping only three rating points overall.
2. WR Tyreek Hill - Kansas City Chiefs - 98 OVR
Cheetah has definitely redefined the wide receiver position as he doesn't possess the size of the prototypical NFL receiver.
With a combination of speed and acceleration, he had overwhelmed opposing defences but that was not necessarily the case last season.
This is probably the controversial entry of this list as he scored an amazing 17 total TD's but I considered this is more a product of the system he plays in as his catch rate, catches divided by targets, is mediocre at 64% barely cracking the top 100 pass-catchers in the league, yet in Madden, he ranks 30th with a catching rate of 91. Something doesn't add up.
1.WR Julio Jones - Tennessee Titans - 95 OVR
Jones has been a generational talent combining a rare mix of size and speed that the Falcons enjoyed for several years before being traded to the Tennessee Titans.
Now, this past year was not the standard for Julio as he barely scored three times and was only available for nine games due to injuries.
Coaches say that the best attribute for a player is availability and Jones did not show that this past season, yet he was rewarded being the 5th best wide receiver in Madden, which feels a bit soft compared to other players who performed way better.
Make sure to give a look at our dedicated section as we will bring you everything you need to know about every Madden release, news, MUT tips and more.