Probably the worst part of being a fan of any league is that it takes too long to start and it flies by whenever we are into it and the NFL is not the exception to that feeling.
Seven months of wait for the NFL Kickoff and we are already in Week 3 of the season, fortunately for us that also means that new player items will be arriving in Madden 22 Ultimate Team.
From this week forward, we will review the most prominent player performances and give our best forecast of who will be part of the Team of the Week program, so take a seat, grab your beverage and enjoy the ride.
Justin Tucker's leg lands him in Madden 22 Team of the Week 3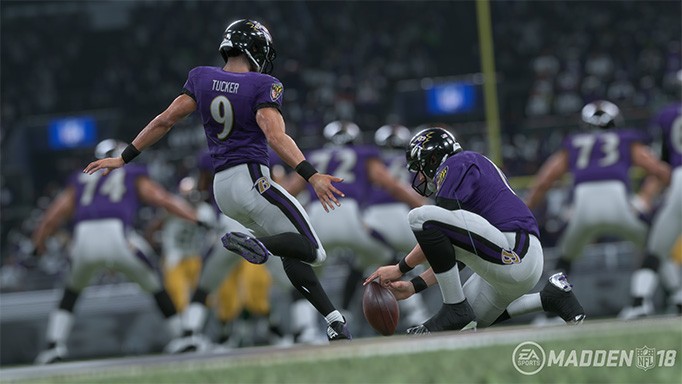 Just like we did before we will update you whenever EA makes the official announcement, but we will go ahead to predict who will be part of it based on Week 3 individual performances and how those will affect their MUT best item.
K Justin Tucker - Baltimore Ravens 
Core Elite 87 OVR -> TOTW 90 OVR
The Ravens won in a thrilling fashion in the form walk-off field goal, now we witness plenty of those every single season, but this time, arguably the best kicker of all time just knocked through the all-time NFL record with a 66-yard bomb off the crossbar. That record alone is Team of the Year worthy, let alone this week.
QB Justin Herbert - Los Angeles Chargers
Team Builders 84 OVR -> TOTW 87 OVR
The Chargers' sophomore got his first dub against Mahomes by outplaying him and that cannot go unnoticed. Almost a 70% completion rate, four touchdowns and no interceptions is the kind of game that earns you a spot on TOTW.
Kareem Hunt - Cleveland Browns
Core Elite 80 OVR -> TOTW 84 OVR
Hunt did not lead in rushing (Chubb, 84 yds), he also did not lead in receiving (Beckham, 77 yds) but he did when you combine those two as he had 155 total yards and a touchdown which is roughly 40% of the teams offensive production.
CB Byron Murphy - Arizona Cardinals
Core Gold 78 OVR -> TOTW 84 OVR
Murphy got the best of this year's #1 overall pick Trevor Lawrence as he picked him off twice and even getting a touchdown on a 29-yard pick-six to go along with his 5 tackles.
LB Logan Wilson - Cincinnati Bengals
Core Gold 73 OVR -> TOTW 80 OVR
Logan Wilson may be the less known NFL player to make the program but he was all over the field yesterday in a divisional matchup. The second-year player was all over the field as he logged 14 combined tackles to go along with two interceptions.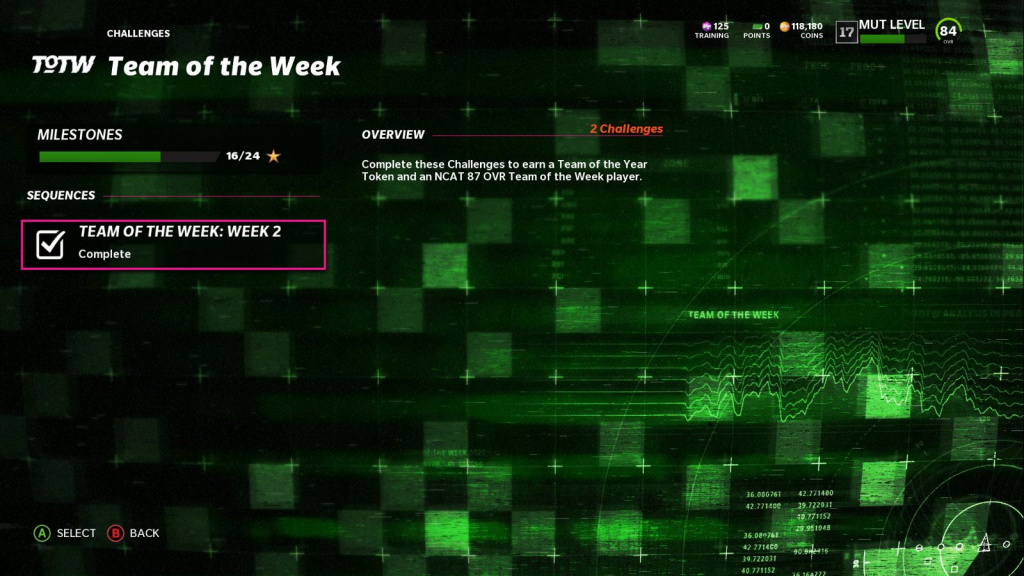 As we await the official announcement to see how many we got right we will take a moment to remind you of the Ultimate Team Solo Challenges.
As with every program, Team of the Week has its own playing scenarios based on the performances of the players who joined the series.
After completing all challenges you will receive an NCAT 87 OVR TOTW player item plus a TOTY collectable item that you will need whenever the Team of the Year is announced near the end of the season.
UPDATE - Four of our predictions make Team of the Week in Madden 22
Earlier today the official Madden Ultimate Team Twitter accounts revealed all of the players that got in the TOTW 3 program and were are thrilled to see that we nailed four out of five guesses.
We even predicted Kareem Hunt's overall rating to the decimal which is awesome.
TOTW - Week 3

🚨 LIVE NOW

Elites: +1 PUP 📶@darealmike_dub (WR)@byronmurphy (CB)@Kareemhunt7 (HB)@ljw21 (MLB)@jamalagnew (WR)@Flash_Garrett (RE) https://t.co/KpZRmnSBPs pic.twitter.com/TRCQ3Ntd30

— Madden Ultimate Team (@EASPORTS_MUT) September 28, 2021
In the meantime, make sure to give a look at our dedicated section as we will bring you everything you need to know about every Madden release, news, MUT tips and more.
Featured image courtesy of  EA Sports