One of the more accurate sayings about the NFL is the "any given Sunday" motto, which means that it doesn't matter if a winless team battles an undefeated one, anything can happen as long as 22 men are hustling on the gridiron.
Proof of that was seen this past weekend as we witnessed some of the most improbable clusters of scores we have seen this season thus far and as fans, we are all here for it.
Although generally, this comes with a good dose of unsung heroes we are here to list our best candidates to be part of the prestigious Team of the Week programs for their performances in the NFL Week 4 games.
Cheetah scores a hat-trick and is bound to be in Madden 22 Team of the Week 4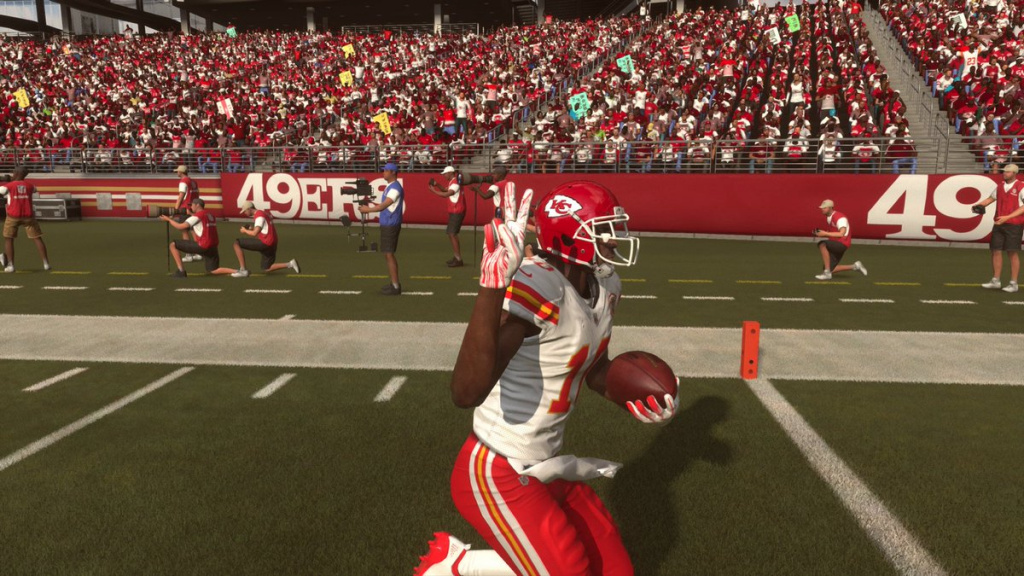 Just like we did before we will update you whenever EA makes the official announcement, but we will go ahead to predict who will be part of it based on Week 4 individual performances and how those will affect their MUT best item.
WR Tyreek Hill - Kansas City Chiefs
Core Elite 88 OVR -> TOTW 92 OVR
The extravagant speedster enjoyed one of his best games yet as he caught 11 passes of 12 targets for 186 yards and three touchdowns as the Chiefs steamrolled the Philadelphia Eagles. This is a performance that earn him a spot as the top player of the week.
QB Patrick Mahomes - Kansas City Chiefs
Core Elite 88 OVR -> TOTW 90 OVR
I generally look to have variety in my predictions to cover more ground but when you produce over 300 yards of offence and pass for five TD's it's hard not to give Mahomes his credit. He of course combined with Hill to terrorize the Eagles defence.
HB Saquon Barkley - New York Giants
Superstars 89 OVR -> TOTW 90 OVR
A couple of weeks of load management helped Saquon nurse his injury completely while gaining rhythm and he really took the leash off against the Saints as he racked 126 yards on 18 touches to go along with two touchdowns and earn the Giants their first win of the season in OT.
CB Trevon Diggs - Dallas Cowboys 
Superstars 76 OVR -> TOTW 84 OVR
If you were to ask me before the season if a Cowboys defensive player would ever make Team of the Week I would've laughed but here we are. Diggs has had a tremendous season as he now has five interceptions in four games and he got two against Darnold yesterday.
FS Antoine Winfield - Tampa Bay Buccaneers
Core Gold 79 OVR -> TOTW 84 OVR
The young safety was a key piece in last year's championship team for the Buccaneers and he has shown no signs of a sophomore slump. He helped Brady take down the Patriots as he was all over the field piling seven tackles, a forced fumble and an interception.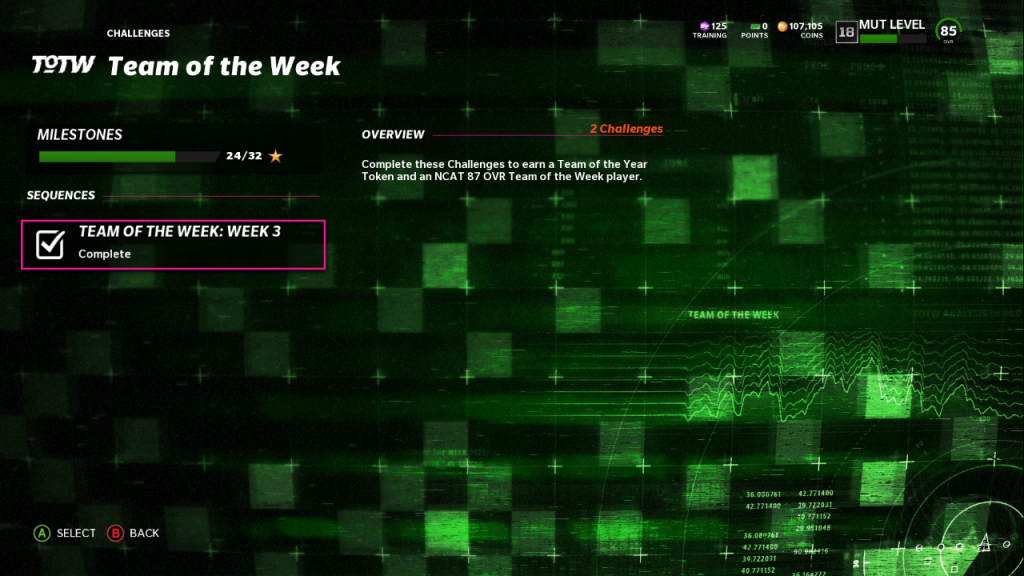 There is a possibility that they could do a Tom Brady special edition item as he broke the all-time passing yards record, just like Tucker did last week with his field goal.
To me, it would be a long shot if they release that item, as he was expected to break the records sooner or later this season while we may never see a kick like that ever again.
Madden has questionable picks for TOTW 4
Am I bitter because I only got 2 of my formal predictions right? Maybe. But I could definitely argue my picks over theirs.
For example, take Tyus Bowser from the Baltimore Ravens, he had 2 sacks, and that's that, no impact plays, or Marcus Williams over Antoine Winfield at FS, they had the same stats: 7 tackles, 1 pick and a forced fumble. The difference is that Winfield team won their game so his impact actually mattered.
Here we share with you all of the players that will be part of this release of Team of the Week that is now live in Madden 22 Ultimate Team.
TOTW - Week 4

🚨 LIVE NOW

Elites:@19problemz (WR - 88 OVR)@MarcusWilliams (FS - 88 OVR)@cj_uzomah (TE - 85 OVR)@tbowser23 (LOLB - 85 OVR)@cheetah +1 PUP 📶 | +2 SPD@trevisgipson (LOLB - 81 OVR) https://t.co/Svh3VFH5SSpic.twitter.com/ydyg20ssZs

— Madden Ultimate Team (@EASPORTS_MUT) October 5, 2021
Make sure to give a look at our dedicated section as we will bring you everything you need to know about every Madden release, news, MUT tips and more.
Feature imaged courtesy of  EA Sports.