Since the start of the season, we have come up with this series of articles with our candidates each week to make the acclaimed
Madden 22
Team of the Week program for Ultimate Team.
As we also follow the sport very closely so we know that the offensive side tends to get more attention as they score the points even though that not necessarily has translated to the game as the Player of the Week award has gone to a defensive player five out of the eight weeks of this exercise.
Despite that, our format has generally taken three offensive performances and two defensive ones until this week, when we switched sides as we believe a defensive player will take the Player of the Week award home once again.
Josh Allen's defensive performance makes him our best candidate for Madden 22 Player of the Week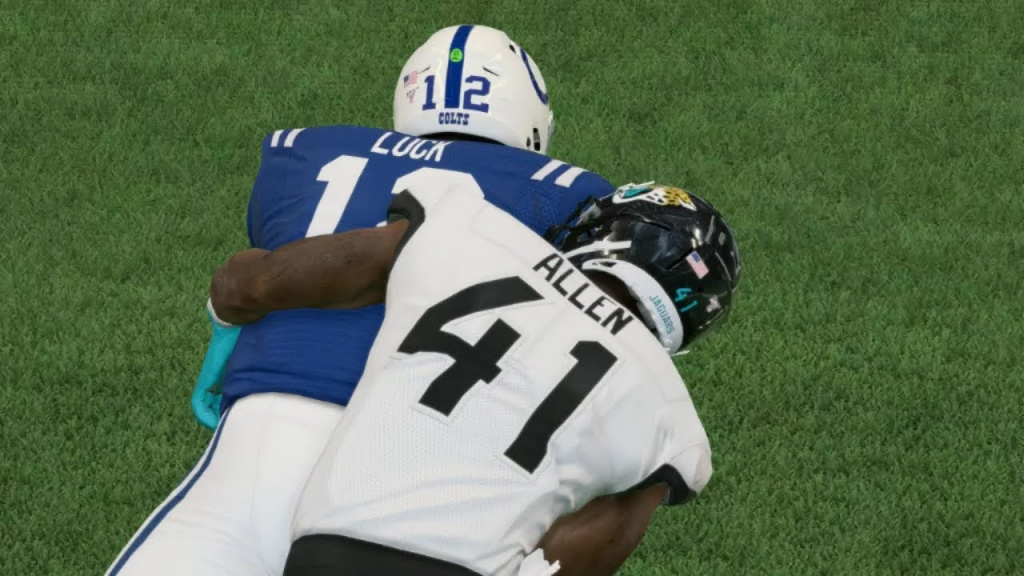 Just like we do every week we will update you whenever EA makes the official announcement, but we will go ahead to predict who will be part of it based on Week 6 individual performances and how those will affect their MUT best item.
HB James Conner - Arizona Cardinals
Core Gold 79 OVR -> TOTW 89 OVR
Conner is the only player we believe could also take the award home as his three-touchdown performance was amazing to beat the Niners in a divisional matchup. It likely won't be enough but it could be EA's alternative so it is not that uneven of the Player of the Week count.
HB Kene Nwangwu - Minnesota Vikings
Core Rookie 69 OVR -> TOTW 82 OVR
Even though he only had nine rushing yards, the rookie running back was amazing as a return man as he had 121 return yards with a 98-yarder to the house which helped the Vikings take the game into overtime.
MLB Micah Parsons - Dallas Cowboys
Rookie Premiere 86 OVR -> TOTW 89 OVR
The rookie linebacker has become the leader of the Cowboys' defence and he really showed out despite the team's 6 win streak being ended against the Broncos. The middle linebacker had 10 tackles to go along with two and a half sacks which no inside linebacker had done since 2012.
LOLB Josh Allen - Jacksonville Jaguars
Most Feared 87 OVR -> TOTW 92 OVR
Here's our Player of the Week candidate. The Jaguars' outside linebacker had a day that even had a fun twist because he was chasing a QB with the same exact name. Defensive Allen ended up with 8 solo tackles, a sack, an interception and a fumble recovery participating in two of the three team's takeaways.
FS Xavier McKinney - New York Giants
Core Gold 73 OVR -> TOTW 86 OVR
Yesterday, we had a day for underdogs as only five favourites won outright out of 12 games. In one of those upsets, the New York Giants beat the Raiders with an amazing performance from S Xavier McKinney who racked seven tackles to go along with a pair of interceptions.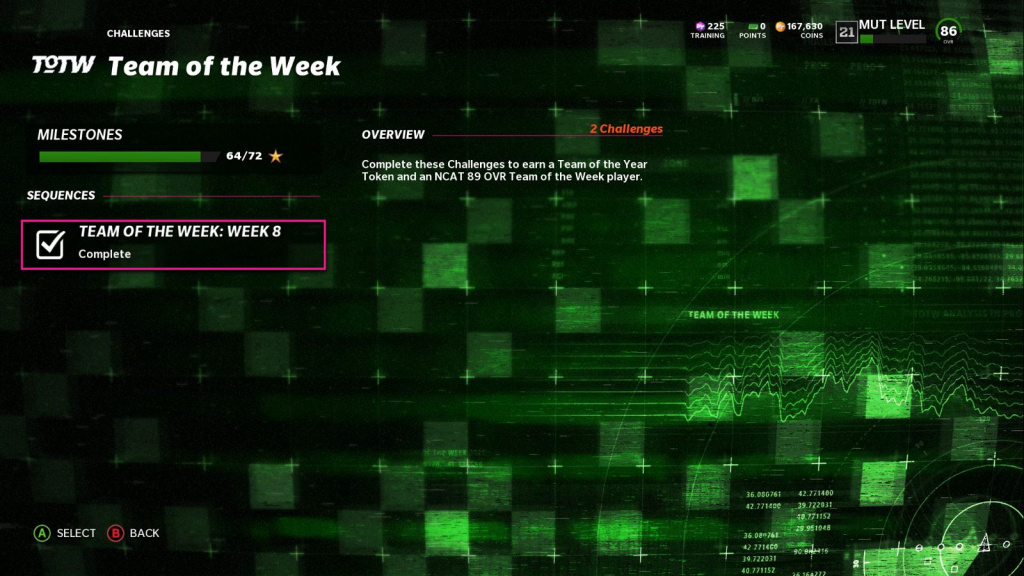 Remember to complete each week's solo challenges as they will grant you Team of the Year tokens that will be very useful at the end of the season to recruit one of those players.
Also, you will get an 89 OVR NCAT TOTW item if you complete each week's 8 stars and that's a very easy way to bolster your team without spending cash as you can get Jets' QB Mike White or Eagles' RE Josh Sweat.
GINX nails prediction as LOLB Josh Allen becomes Player of the Week in Madden 22
It is nice to come to the "winning" side as we hit three players of our candidate pool in the weekly predictions to make Team of the Week in Madden 22.
We got the Player of the Week correctly and we just missed the OVR for one point. We also hit with FS Xavier McKinney, who ended up with an 89 OVR and we nailed HB James Conner down to the rating.
I think that it has been a bit unfair with some ILB as both Micah Parsons and Darius Leonard have not been part of the program despite being in the ROTY and DPOY conversations respectively.
TOTW - Week 9

🚨 LIVE NOW

Elites:@JamesConner_ (HB - 89 OVR)@mckinney15__ (SS - 89 OVR)@e_moore03 (WR - 86 OVR)@GrindSimmons94 (LE - 86 OVR)@thrilll_32 (CB - 82 OVR)@Lj_era8 (QB) | +1 PUP 📶 https://t.co/cQEmoAiAnmpic.twitter.com/4VvHwznJKd

— Madden Ultimate Team (@EASPORTS_MUT) November 9, 2021
In the meantime, make sure to give a look at our dedicated section as we will bring you everything you need to know about every Madden release, news, MUT tips and more.
Featured image courtesy of  EA Sports