Madden 22 Ultimate Team has really buffed up their catalogue as more and more items arrive every week with different programs like Legends, Superstars, and Gridiron Guardians joining the base versions.
The Wildcard Wednesdays have become a day with great anticipation as it has included some great program in this first season, although is yet to be seen how often they will change.
Today we receive the second coming of the Veterans program and we will tell you everything you need to know in order to recruit some of those seasoned players to your starting lineup.
More seasoned players arrive at MUT 22 as Veterans II is now live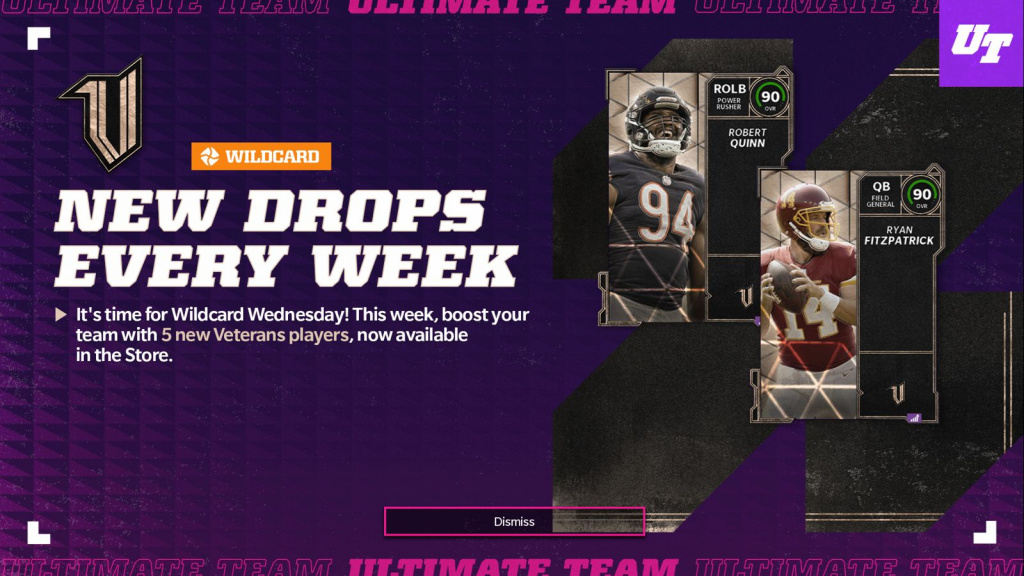 To start off, here is the list of player items that were released today into Madden Ultimate Team under the Veterans program:
91 OVR CB Jason McCourty - Miami Dolphins
90 OVR ROLB Robert Quinn - Chicago Bears
90 OVR HB Cordarrelle Patterson - Atlanta Falcons
90 OVR QB Ryan Fitzpatrick - Washington Football Team
90 OVR TE Jared Cook - Los Angeles Chargers
You can find those players through pack opening from different editions or directly from the Auction House, although you may have to make it rain as the cheapest item from this release is going for at least 150,000 MUT coins.
If your squad is mostly complete and you are looking at a particular player to fill a spot my best advice would be to complete the Wildcard Wednesday challenges every week.
There are five 1-star challenges, one for each player added to the program and completing them will grant you a Power Up fantasy pack of those players.
If you have gotten all five stars every single week you will be able to get a fantasy pack that will give you the option to "draft" any player from the previous four releases (Flashbacks, Heavyweights, Veterans and Rising Stars) to complement your roster as you wish without breaking the bank.
Make sure to give a look at our dedicated section as we will bring you everything you need to know about every Madden release, news, MUT tips and more.
Featured image courtesy of  EA Sports