The NFL rookies have always tended to have a lot of attention as a new season rolls around, maybe it's the excitement that among them you will find the next first-ballot Hall of Famer or it's just the longing search for something new.
Nonetheless, there are more players who have constantly and effectively performed throughout the years and haven´t necessarily gotten the reflectors they have definitely earned.
Madden 22 Ultimate Team has now a live inventory of the new Veterans program that includes some of these constantly snubbed NFL vets that will come in and improve your lineup just like that.
NFL active Veterans arrive with their own program at Madden Ultimate Team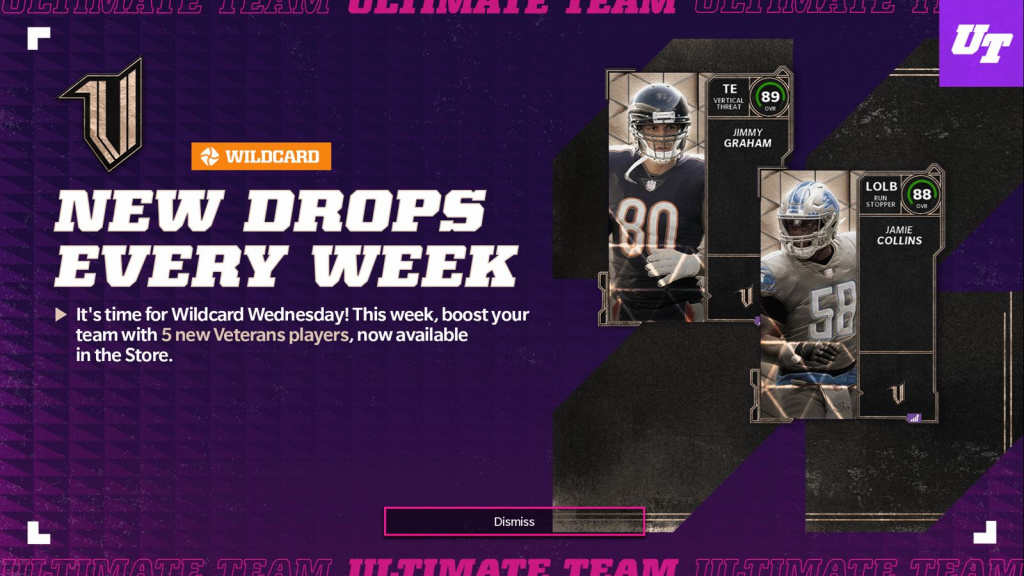 As the days go by we are starting the get a full slate of great MUT items that are constantly breaking the rating ceiling of our squad, which is always a good thing.
The latest program to debut on the fan favourite game mode is the Veterans that brings with it five seasoned NFL players that you could add to your squad:
89 OVR TE Jimmy Graham - Saints, Seahawks, Packers, Bears
88 OVR CB Joe Haden - Browns, Steelers
88 OVR WR Sammy Watkins - Bills, Rams, Chiefs, Ravens
88 OVR LOLB Jamie Collins - Patriots, Browns, Lions
88 OVR FS D.J. Swearinger Sr - Texans, Buccaneers, Cardinals, Washington, Raiders, Saints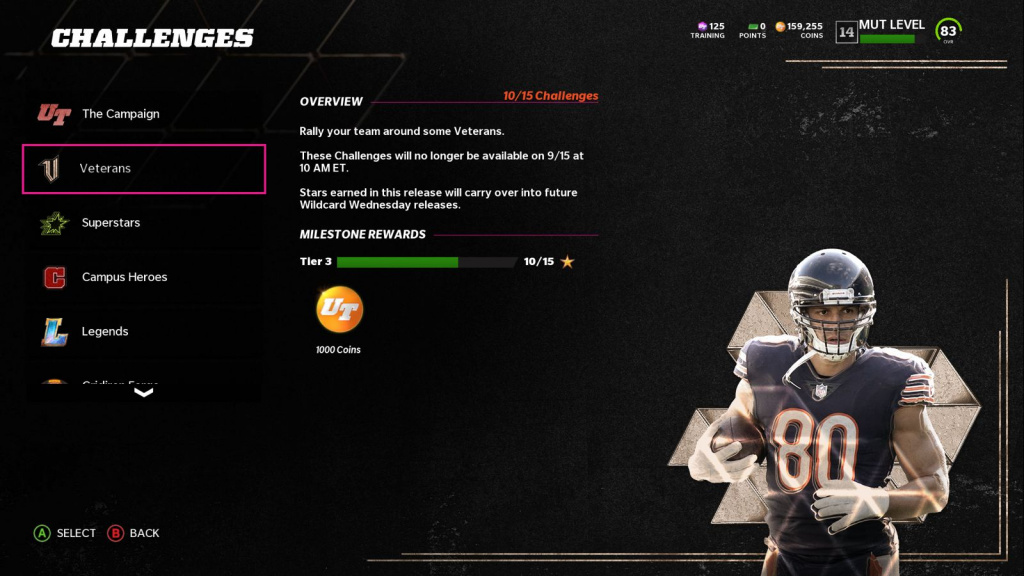 You can get these players through pack opening or by snatching them at the auction house, just be conscious that you may have to break the bank a little bit in order to win the bid.
If you want to test a fragment of the items full power you could also complete the Veterans challenges and earn a fantasy pack where you can select one of the five current members of the program in their Power Up item version.
If you aren´t really interested in the program our best advice will be to complete the challenges and get 76 OVR Power Up Sammy Watkins as you would get over 10,000 MUT coins at the auction house without doing that much.
Make sure to give a look at our dedicated section as we will bring you everything you need to know about every Madden release, news, MUT tips and more.