It would appear that drama does not shy away from this YouTuber. Boasting over 23 million subscribers, Minecrafter "Dream", has been the centre of controversy (yet again). Previously, he has been called out for being a racist, for cheating during his speedruns and recently came under fire for tossing out his ADHD medication.
After a purported photo of him recently made its rounds on Twitter, he has been accused of "catfishing" his fans of using a body double. It doesn't seem as though he is phased though, nipping back with a cheeky tweet that has left his fanbase somewhat divided.
Purported photo of Dream stirs up fans on Twitter
In a tweet, a user called Dream out as a catfish for enticing fans into thinking that he looked like "some cute ripped twink", rather than a plumpier individual, depicted in the tweet.
The user also alleged that Dream was using his brother as a body double for his merchandise pictures. Take a look at the tweet below.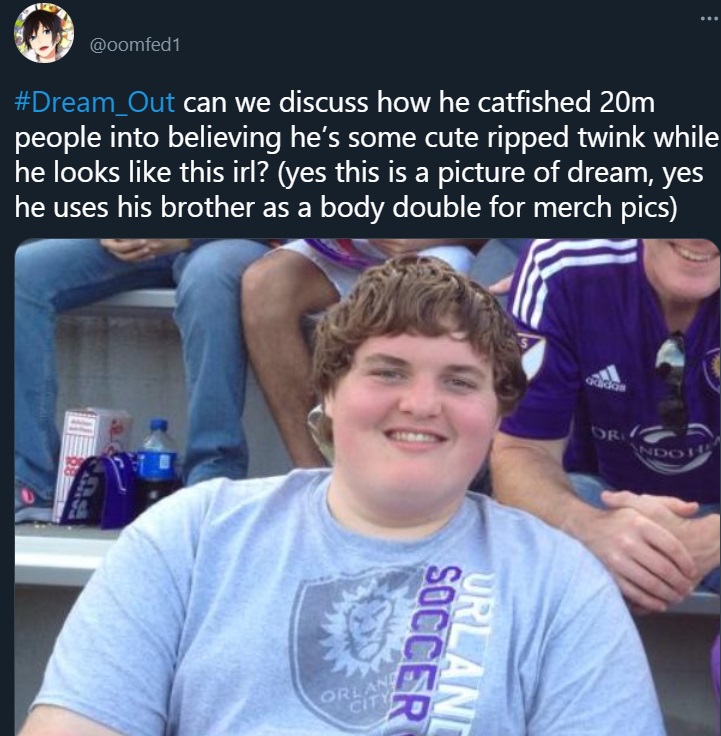 (Picture: Twitter / Oomfed1)
The user further added in a subsequent tweet:
THIS IS NOT A RANDOM PERSON! ppl found fb accounts of dream's family and family friends, this was posted on one of those accounts publicly. the non-cropped picture also has his dad and his brother's coach on it and guy on this pic looks identical to confirmed pics of young dream

— ً (@oomfed1) June 9, 2021
Dream's response appears that he is unscathed
Of course, the tweet prompted a backlash of comments from fans, with one user commenting "k but we don't gotta shame people's appearances to get the whole separate point across". We couldn't agree more. Yet, Dream does not appear fussed at all. In a response tweet, he posted an AI-generated photo with the caption, "decided to face reveal… please be nice :/".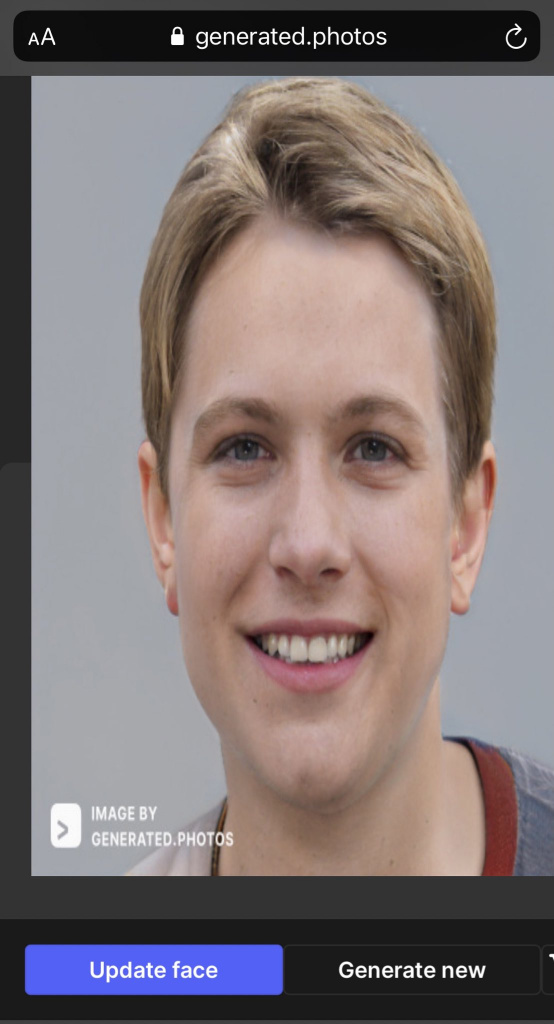 (Picture: Dream / Generated.Photos)
Following the recent string of controversies, it would appear that much of Dream's fanbase is divided on the matter. Some have expressed their support, but others have expressed resentment and anger.
We can't blame them either. Words don't seem to like Dream very much, as his words are often misconstrued by his fans.
That's enough drama for one lifetime
At least he's being a good sport about it. To be fair, we also think he's had enough drama for one lifetime. So, good call on this one. If you're interested in learning more about Dream, check out his recent interview with former Smosh star, Anthony Padilla. He details the origin of his name, teases how he would do a face reveal, and a lot more.
Otherwise, what are your thoughts on the matter and how does this make you feel? Let us know by tweeting us at @ginxtv and @newsginx. 
Do you want more news and updates about your favourite YouTubers? Well, you're in luck because we have an entire section on the GINX website, which is available right here.
IN FEED: Who is Dream? The story of Minecraft's unseen YouTuber