Clay "Dream" is being held at verbal gunpoint after a Twitter exchange that led the Minecraft YouTuber back into the abyss.
The 21-year-old is currently under scrutiny due to a statement of his denying the Dream stan community is anti-black, a tweet immediately deleted, like most in the thread.
This, in turn, brought out the masses to shine a light on all race-related issues around the sandbox superstar, including the addressed incidents.
Originally triggered by his ADHD medication comments and criticism clap-back, Dream had to defend that the parody tweet was not intended to be from the Rap genre.
Queuing the thousands of people who still are trying to hold him accountable, Twitter user @teenofdenials AKA Jackson started a thread with all the race-related instances as evidence against Dream.
(Picture: Anthony Padilla)
Going from a racially insensitive black Minecraft skin joke on video to calling the American content creator everything from Trump supporter to ableist, Dream has been taking hit after hit in the social media platform.
User @krispychknnuggt AKA Kris immediately dismissed Dream's denial. "I  used to be a stan, I can assure you that his fanbase is incredibly anti-black", they shared.
While Dream is yet to comment on the complete Twitter fallout on his allegedly racist past, he did post to his private account a statement regarding the initial incident.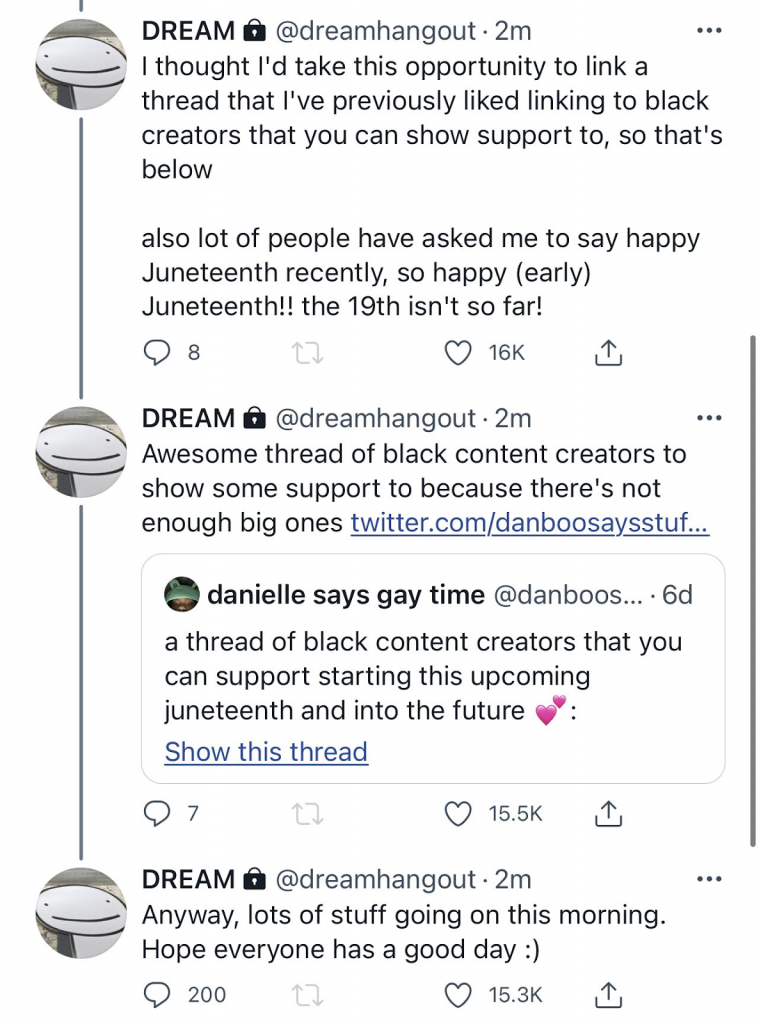 (Picture: Twitter)
We'll keep you updated as the situation develops.