It wouldn't be 2020 if it didn't end with some more drama which includes Minecraft speedrunners.
The controversy surrounding Minecraft YouTuber Dream and his disputed Minecraft run continues as the mod team releases yet another paper as a response to Dream's research from the last week.
In Dream's response, he claims that he has hired a statistical expert with a PhD degree from Harvard who is a practising astrophysicist.
This alleged expert, who did not provide his name, was hired via Photoexcitation, a company whose existence has been called into question, as many think that it is all simply made up by Dream.
Rebuttal to Photoexcitation's report can be found here: https://t.co/Vo6VEewyUwpic.twitter.com/3taiGZS7Qv

— Minecraft Speedrunning (@mcspeedrunning) December 31, 2020
Minecraft Speedrunning team explains that they have carefully analysed the document and many reports from verified experts who have already disputed the claims from Dream's paper, and came to the conclusion that " methods are applied incorrectly, preventing valid conclusions being made".
Furthermore, mods explain that even with those mistakes, the author's "1 in 10 million probability" calculation still suggests that Dream was using a modified game.
"Hence, our conclusion remains unchanged," the response ends, suggesting that their estimation that Dream was cheating was correct and his runs will remain removed from the leaderboard.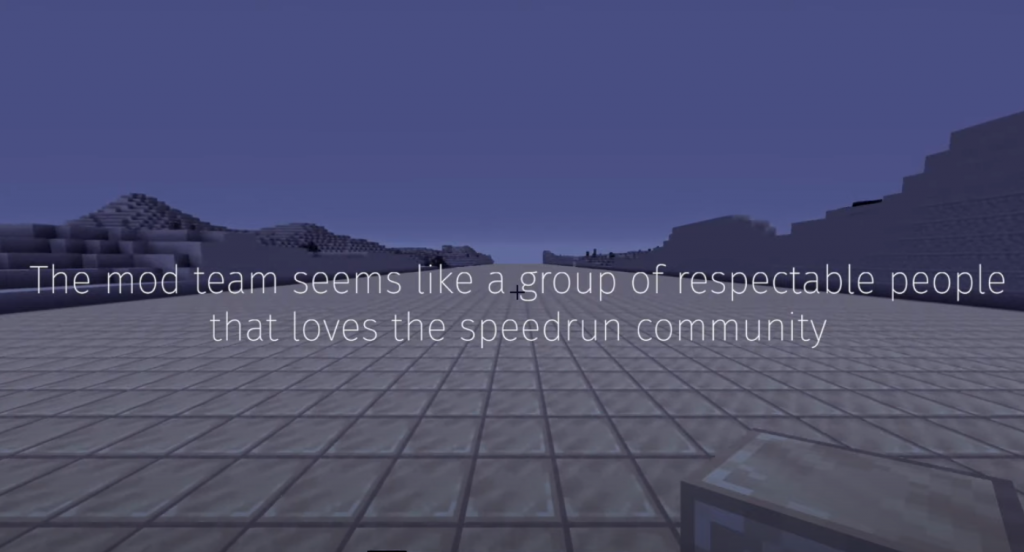 In his response video, Dream attempted to make a truce with the mods. (Picture: Dream)
Geosqaure, one of the mod team leaders, earlier explained that this will be their last statement in regards to this case and that as far as they are concerned, the case is over and there's nothing more to talk about.
He also added that they will not accept ad revenue from Dream's response video and that they would instead like money to be donated to a charity.
If you are interested to find out more details, you can read the document provided by Minecraft Speedrunning mods.
At the time of writing this article, Dream, who has recently surpassed 15M subs on his YouTube channel, has yet to respond to Speedrunning mods' document.