There's an exciting Minecraft tournament from Mizkif and Twitch Rivals for fans to look forward to coming up on 21st October. The tournament from Mizkif (a founder of OTK) in collaboration with Twitch Rivals, will see teams competing in a World of Warcraft Arathi Basin style setup, rebuilt in Minecraft. Here's everything you need to know about the Twitch Rivals Mizkif's Minecraft tournament, including how to watch, the prize pool, format and more.
Prize pool
Eight creator-led teams will be fighting it out in the Twitch Rivals Mizkif's Minecraft tournament for their shot at the ,000 prize pool.
This is a winner-takes-all tournament, which means the winning team will get the full $6,000, while the other seven teams will go home empty-handed.
Format
The Twitch Rivals Mizkif's Minecraft tournament will follow a double-elimination format. The map teams will be competing on resembles WoW's Arathi Basin but in Minecraft. Each game will be a 30-minute points race in which all players are given a "kit" of equipment to go into battle with. All matches are best of 1.
Double-Elimination Bracket
In each match, two teams will compete head-to-head in a game of Domination
First team to 1600 points wins the game
Each game has a time limit of 30 minutes
Players will choose a kit prior to the start of each game
Kit loadouts to be used: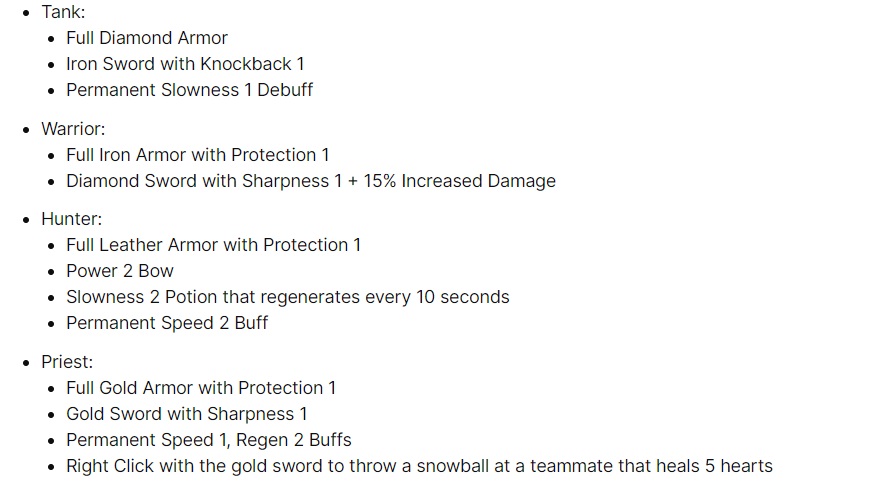 (Picture: Twitch Rivals)
For this unique, custom tournament, the teams will play on the LunarClient server, configured for this Arathi Basin-style game mode. 
Teams
At the time of writing, the teams for Twitch Rivals Mizkif's Minecraft have not been confirmed. However, we do know Mizkif himself will be leading one of the teams.
Yo @TwitchRivals I've got (drop some participants) @KarlJacobs_@ConnorEatsPants AND @Punztw all ready to play Capture the Flag in Minecraft, you good to host us?

— Mizkif (@REALMizkif) October 15, 2020
There will be a total of eight, creator-led teams participating in the tournament. Judging by a Tweet from Mizkif above on 16th October, team leaders should include Karl Jacobs, Connor and Punz.
Schedule
The Twitch Rivals Mizkif's Minecraft tournament is a one-day event. It will take place on Wednesday, 21st October. 
The tournament is scheduled to start at 21:00 GMT+1, and is expected to run for roughly four hours.
Twitch Rivals Mizkif's Minecraft: How to watch
You can catch all the Twitch Rivals Mizkif's Minecraft tournament on the official Twitch Rivals channel, or by tuning in to a participant's Twitch.tv channel, for example, Mizkif or Karl Jacobs.