The fifth annual Z Event, a French charity streaming marathon on Twitch, has shattered its 2019 record by raising 5.7 million Euros for Amnesty International, a non-profit organization which helps fight human rights abuse around the world.
Z Event 2020: A Twitch marathon for charity
Last year, the Z Event from Adrien "ZeratoR" Nougaret and Alexandre "Dach" Dachary, broke the world record for the most money raised for charity (3.5 million Euro) on Twitch. This was for a French non-profit foundation, Pasteur Institute, which studies vaccines and diseases.
This year, the Z Event Twitch marathon filled with French streamers for charity, shattered the record to pieces, raising a total of 5,724,377 Euros, with over 500,000 in the first day.
The Z Event ran from 16th to 18th October, with more than 40 streamers doing their part to raise money for Amnesty International.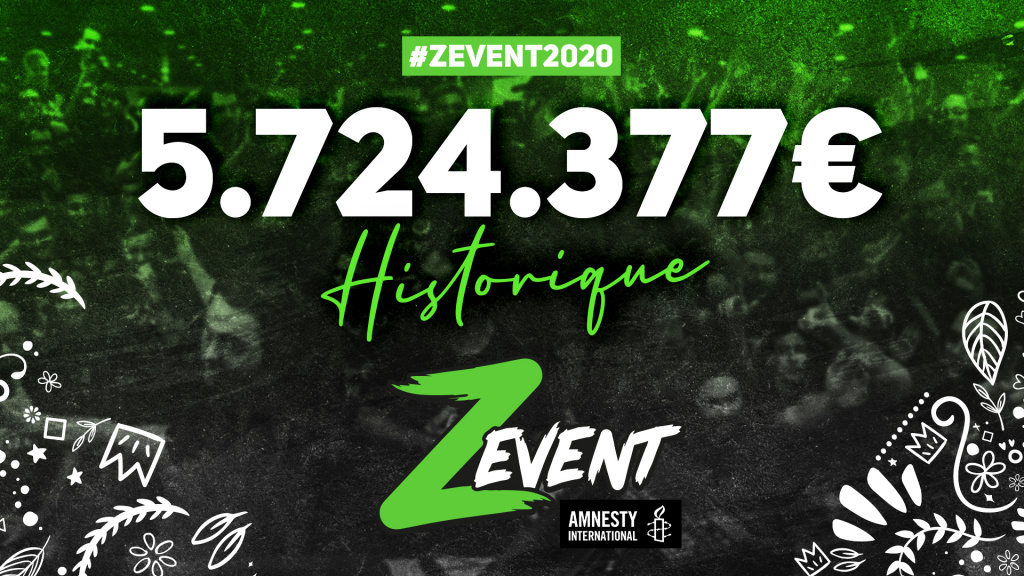 (Picture: Z Event)
The Z Event Twitch marathon, over the years, has raised more than 9 million Euros for charity since its launch in 2016, which is an absolutely amazing achievement.
Fin du #ZEVENT2020 !

Merci à tous ! C'était incroyable, comme toujours ! pic.twitter.com/ljzzig9ncP

— ZeratoR (@ZeratoR) October 18, 2020
Fans can look forward to another event next year, as the Z Event 2021 was confirmed on Twitter.
The event organizers state: "Thank you all for your mobilization. Thank you all for your trust. Thank you all for your energy. See you at #ZEVENT2021...?"
This year, big-name celebrities even join in to give a shoutout on social media, including Mark Hamill (yes, Luke Skywalker), confirming the force is strong with the Z Event.
Of course it is! pic.twitter.com/ADd15mVncW

— Mark Hamill (@HamillHimself) October 18, 2020
You can catch up on all the action from the Z Event by subscribing to Adrien "ZeratoR" Nougaret's Twitch.tv channel.