Smite, popular third-person MOBA, is slowly but surely adding new gods into the game, even six years after its release.
Just this year, they've already introduced three new playable gods. In April, we saw Baba Yaga, The Witch of the Woods, and earlier this year Mulan, The Ascendant Warrior has joined the roster of available characters.
And now, the Ancient one awakens! Lovecraftian cosmic horror is joining Smite Pantheons with none other than Cthulhu himself!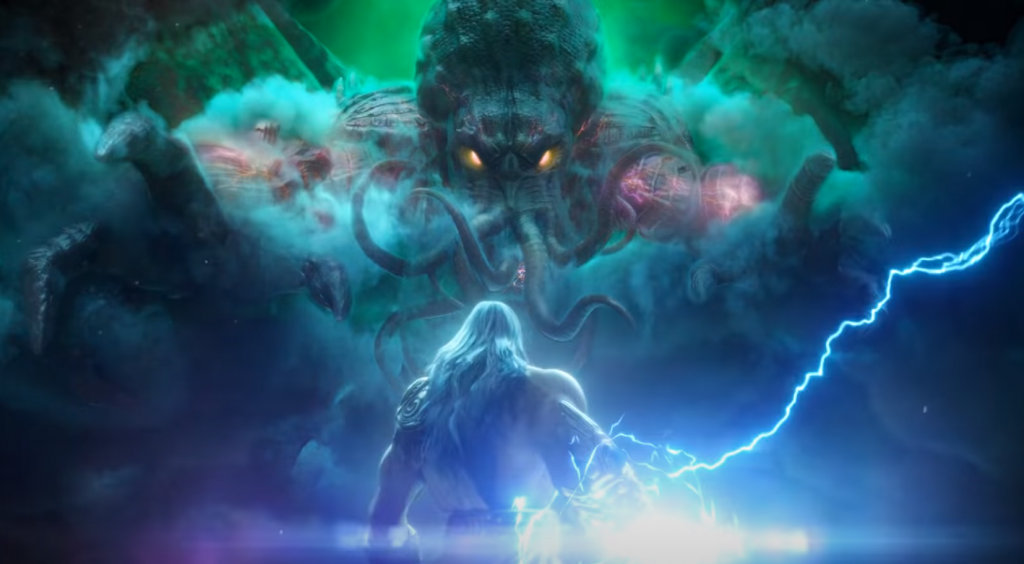 Titan Forge Games shared a teaser trailer today showing eldritch horror god raining death and destruction over the city and making the weak-minded to succumb into madness.
Hi-Rez Studios (Titan Forge Games parent company) hasn't yet revealed any gameplay details in regard to Cthulhu, except for the line "Prepare for power the likes of which no one has ever seen."
The plan is for Cthulhu to spread his tentacles in the game around mid-June, but we will not have to wait for that long to find out his in-game appearance and gameplay elements.
The reveal stream will occur this Wednesday, on Smite's Update Show, and you can watch it live on their Twitch channel at 8 PM BST.