Not to be confused with Lineage W, Lineage2M is essentially a beefed-up mobile version of Lineage 2 for both Android and iOS devices, as well as PC thanks to NCPurple. Spanning two continents, the complete, warn-torn world of Aden will soon arrive on mobile devices everywhere.
Here's what you need to know about Lineage2M from developer NCSOFT. Details include the mobile device requirements gamers need to meet, the game's features, and, of course, the global release date.
When does Lineage2M release?
You won't have to wait long to play Lineage2M on your mobile device.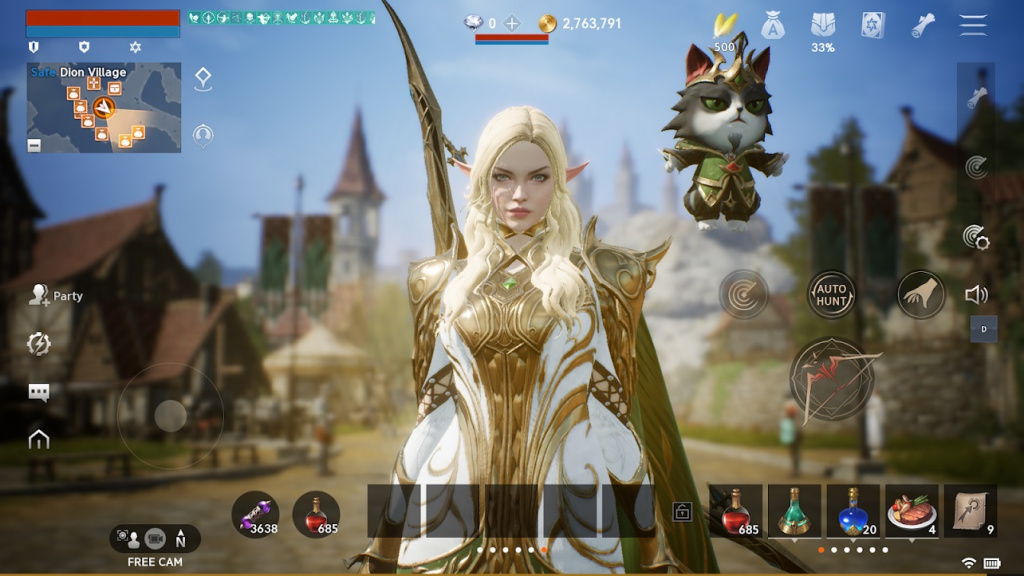 Lineage2M is scheduled for a worldwide release on 2nd December 2021. Unfortunately, no exact release time has been confirmed by the developer just yet.
If you plan on playing Lineage2M, we suggest checking out our guide to pre-registering for the game on Android or iOS devices, since there's a nice reward for those who do so.
Lineage2M device requirements
If you are amped for Lineage2M, then you need to make sure your mobile device has what it takes to run the game.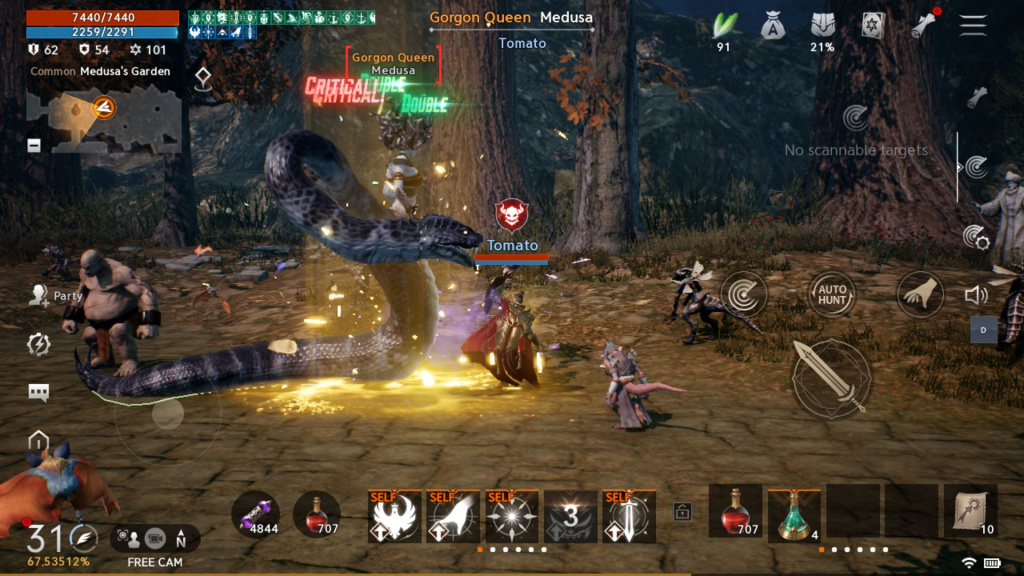 First up, there's a minimum device requirement of 3 GB RAM for both Android and iOS devices. For the latter, gamers will need Android 6.0 or later. For Apple users, iOS 12.0 or later is required.
The game weighs in at roughly 3.3 GB in size, so remember to clear some space if necessary. 
NCSOFT also notes that for a smooth experience, the following permissions should be provided for Lineage2M.
Storage space (device photos, media, files): Permission to save files after screen capture and video recording
Audio: Permission to record Audio when recording video
It is important to note that these device permissions for Lineage2M are optional.
Features and graphics
As a mobile version of Lineage 2, Lineage2M features all the content you would expect, from several races to 31 classes, the vast open world of Aden, and more quests and PvP than anyone can probably handle.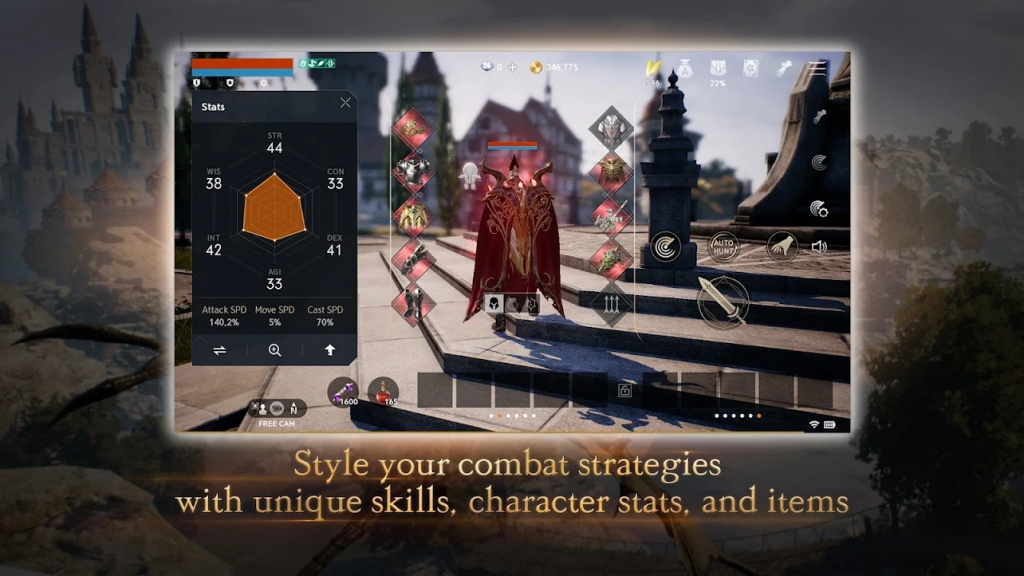 The main features of Lineage2M, including enhanced graphics, are outlined below as per the game's Google PlayStore page.
Graphics and effects:
"Lineage2M boasts full 3D in 4K UHD, the highest definition available on mobile devices. With thoroughly drawn armour patterns and detailed character expressions, Lineage 2M achieved the highest degree of graphics quality. This is the first mobile game that allows more than ten thousand players to gather in one location and fight in one epic battle."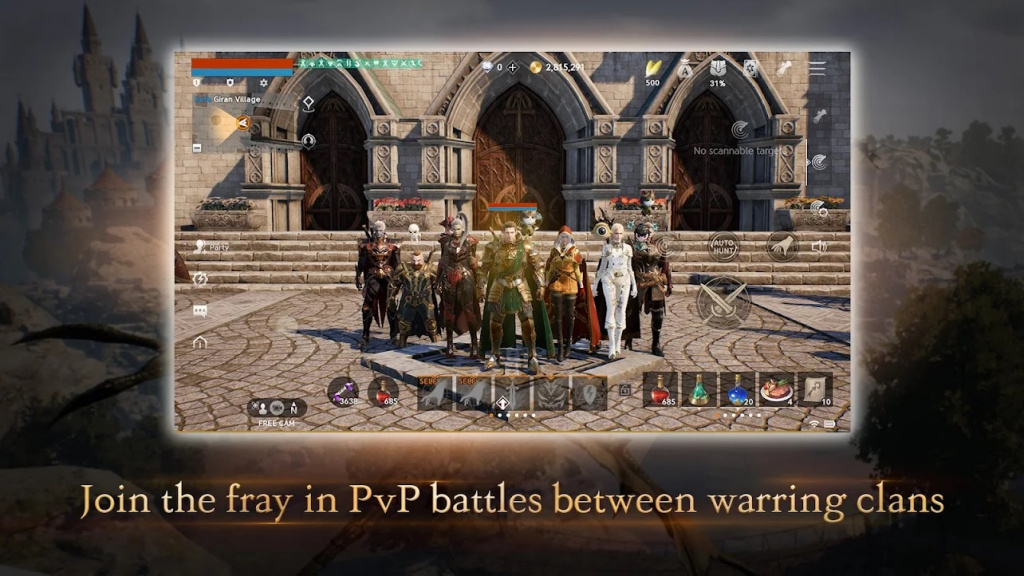 Battle for Supremacy
"Play with a rich variety of races and over 31 classes without losing level progress! Humans, Elves, Dark Elves, Dwarves, and Orcs fight for loot and power across two continents. Lineage2M's classes include the highly adaptable sword-and-shield Knight, a dual-bladed Warrior, a Raider with pinpoint assasin accuracy, an Archer for ranged combat enthusiasts, a Cleric that wields Orbs of holy healing power, and a Wizard with a magical Staff. Upgrade and collect new weaponry and level up with regular individual and clan quests."
Explore a World of Conquest
"Explore a vast, stunning, and lush open-world that allows thousands of players to simultaneously meet up, go on a variety of quests, and conquer the world. The seamless two continents of Aden can be navigated on foot or with the use of teleporters and flight on majestic wyverns. Confront monstrous world bosses, defeat Etis' hordes on the ramparts of Giran Castle, and socialize with your fellow adventurers in Talking Isle Village."
One of the most interesting aspects for us is that Lineage2M ten thousand players to battle at once, which is simply incredible especially considering it is played on mobile devices.
Lineage 2M sounds fantastic both for newcomers to the iconic franchise, and veterans who would love nothing more than to explore Aden on their mobile devices.
Don't forget to check out our dedicated mobile games section for news, guides and much more.
Featured image courtesy of NCSOFT.