There's less than half a year left until the arrival of the next generation of consoles.
We still don't have details regarding the prices of Xbox Series X and PS5, but we now know the first official price of a next-gen game.
Publisher 2K revealed that NBA 2K21 will have a recommended price of $69.99/£64.99 when it launches on PS5 and Xbox Series X this year. At the same time, the PS4 and Xbox One version will have a "standard" $60 pricing.
"We're combining all of our experience and development expertise to craft the best game possible and for PlayStation 5 and Xbox Series X, we are building the game from the ground up to take full advantage of next-gen power and technology," explained Greg Thomas, president of Visual Concepts, the studio behind NBA 2K games.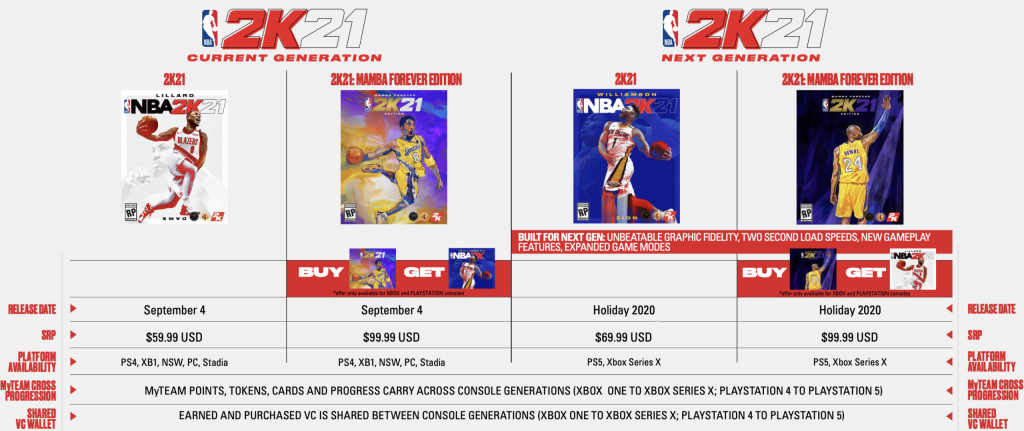 NBA 2k21 is the first priced PS5 and Xbox Series X game (Picture: 2K)
How much will next-gen games cost?
This might indicate that publishers are opting for $70 price as the new standard for the next-gen AAA games.
Speaking with GamesIndustry.biz, IDG President and CEO Yoshio Osaki says that game pricing has remained the same since 2005, and that soon might change.
"The last time that next-gen launch software pricing went up was in 2005 and 2006, when it went from $49.99 to $59.99 at the start of the Xbox 360 and PS3 generation," he says, and explains that next-gen console game production costs have increased by 200% to 300%.
Osaki compares the price of games with the price of other means of entertainment, and points out that cinema ticket prices have risen 39%, Netflix subscription costs have gone up 100%, and Cable TV packages have risen by 105%.

Will Sony's PS5 exclusives cost $70? (Picture: Insomniac Games)
Of course, this does not include DLCs, Season Pass, microtransactions, and other types of in-game purchases, which makes video games significantly more profitable.
When asked if big publishers are considering $70 next-gen game pricing, he said: "IDG works with all major game publishers, and our channel checks indicate that other publishers are also exploring moving their next-gen pricing upon certain franchises, for the same reasons outlined above."
Do you think that $70 is a reasonable price for the next-gen AAA games?