Many times we've seen sports personalities take over the streaming and gaming world. Often showing up as high profile guests, with some like football star Sergio Aguero going a step above by turning himself into a
verifiable Twitch star
. LeBron James, one of the greatest basketball players to have taken to the court, decided to take a more spontaneous approach.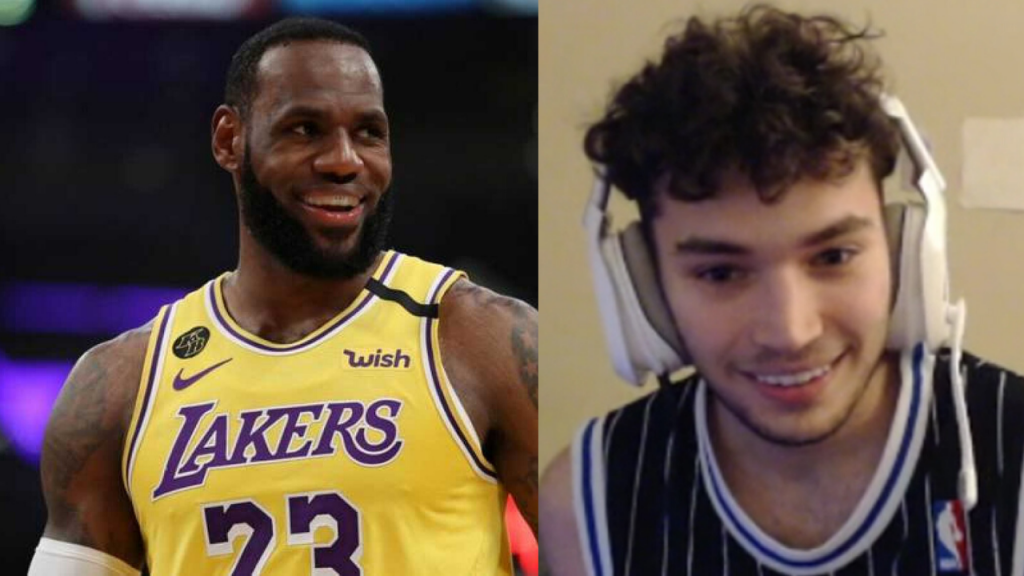 (Picture: NBA / Adin2Huncho)
On a recent broadcast on Adin "Adin2Huncho" Ross' Twitch stream, where he happened to be playing with LeBron James Jr. (Which is already pretty cool...) Adin could hear his dad, as in LeBron James of the Los Angeles Lakers(!), in the background and the streamer couldn't help himself, asking Bronny if he could pop on and say, "Hi".
To the surprise of the streamer, LeBron got on the mic and had a short conversation with the streamer.
"What's good bro?" the NBA star said. Adin was in awe and couldn't process that was, in fact, the three-time NBA champion talking to him.
"Is this LeBron?" the streamer asked with the basketball icon laughing it out. Adin quickly continued. "First of all, I gotta say, gigantic fan. I love you. I don't want to be a fanboy, but I love you."
The former Cleveland Cavaliers player was grateful for having the streamers support. "It's all respect, man, appreciate it. All the love and respect you show to me and my son."
Finally, as LeBron wished him the best, Adin lost his mind, took his headphones off and started pacing around his room while shouting "what the f*ck". A fitting reaction if we've ever seen one.
For fans like Adin, meeting your idols can be a unique, once in a lifetime experience. Recently, a follower of Fortnite streamer Dakotaz burst out in tears after she found out he was in her game.