The agonizing wait has finally come to an end as 2K has officially announced the newest addition to the basketball franchise: NBA 2K22.
Yesterday evening, they teased through their Twitter account the reveal of their game leaving some hints that confirmed what we told you about their cover athletes a couple of weeks ago.
Even though some details were already known through leaks, we still have a lot of things to share with you about the official release of NBA 2K22.
Who will be on the cover of NBA 2K22?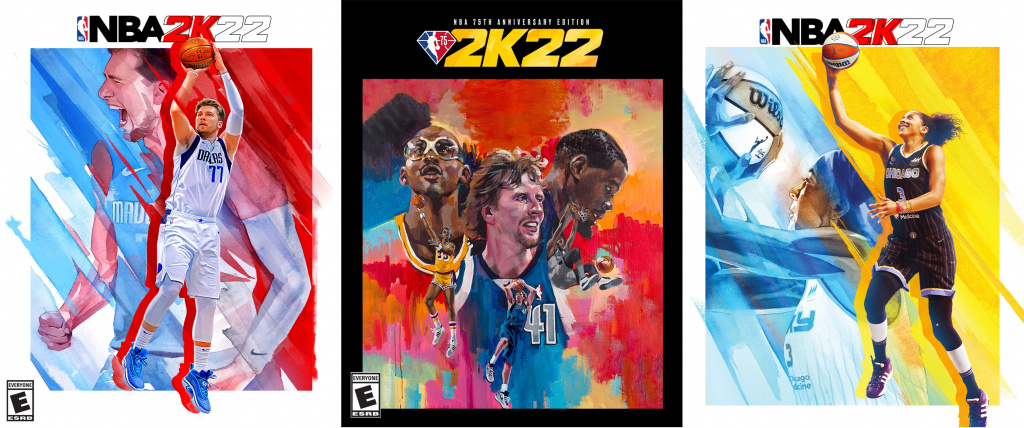 There were very strong rumours for the last couple of months that the Slovenian "Wonder Boy" Luka Doncic was going to adorn the cover of the 2K franchise, and they did not miss.
He was officially announced to grace the cover of the base version of the game, yet two other variants were announced.
As expected there is an NBA 75th Anniversary Edition that will feature legends from different eras like Kareem Abdul-Jabbar (70's/80's), Dirk Nowitzki (2000's) and Kevin Durant (present-day). The Mavericks' legend even left a very humorous tweet about it:
Not sure who these other guys are but huge honor to be on cover of #NBA2K22. Thank you @NBA2K pic.twitter.com/Aetu6HblLB

— Dirk Nowitzki (@swish41) July 14, 2021
Also, there will be two other unique cover arts as the video game store, GameStop, got an exclusive cover with the first WNBA cover athlete in Candace Parker and Japan will get a cover with Rui Hachimura to fit better with the country's market.
NBA 2K22 release date & trailer
Unlike other years, we will not have the possibility to play a demo of the game before its official release which is set to be on Friday, September the 10th.
The good thing is that we will see more surprises from 2K as the official trailer just seems to be just a sneak peek of everything coming to the game:
How to pre-order NBA 2K22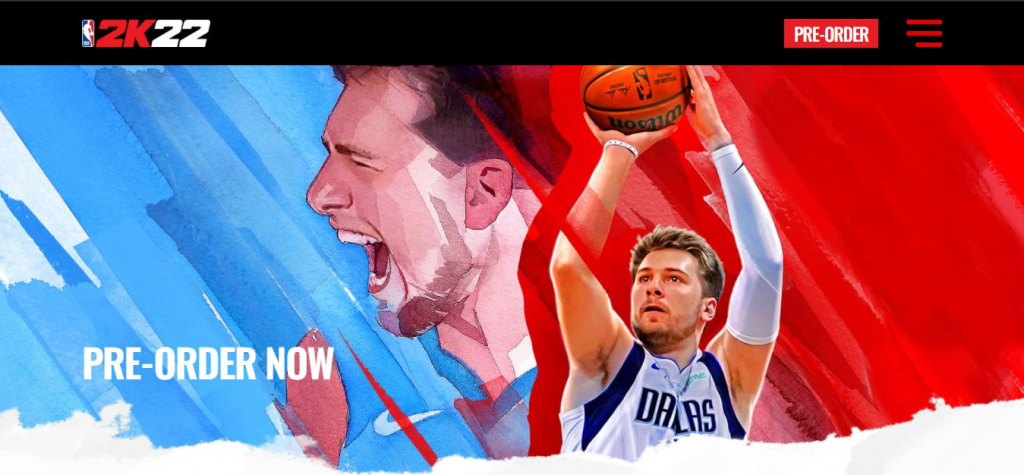 You can pre-order your digital copy of the game either through the 2K online store, Steam, Xbox Store or PlayStation Store.
Let us tell you also the special rewards you are going to get depending on the copy you order:
NBA 2K22 Standard Edition
NBA 2K22 Base Game
5,000 VC
5,000 MT points
10 MyTeam Promo Packs (1 per week)
A boost for each MyCareer Skill type
A boost for each Gatorade Boost type
Luka Doncic MyPlayer jersey
95 OVR  Luka Doncic MyTeam Free Agent item
NBA 2K22 75th Anniversary Edition
NBA 2K22 Base Game
100,000 VC
10,000 MT points
10 MT tokens
Sapphire Kareem Abdul-Jabbar, Dirk Nowitzki and Kevin Durant MT items
Diamond Jordan shoe MT item
22 MyTeam Promo Packs (10 at launch then 3 per week for 4 weeks)
Coach card MT Pack
10 Boosts for each MyCareer Skill boost type
10 Boosts for each Gatorade boost type
4 Cover Athlete T-shirts for MyPlayer
MyPlayer backpack and arm sleeve
Custom-design skateboard for MyPlayer
We are certain that more content and surprises await for us through the next couple of weeks and we will be locked and loaded to bring you every single detail of it.
Be on the lookout because we will bring you the latest news and tips on NBA 2K, Madden, FIFA and all your favourite sports games.