Monday's had stopped feeling bad since earlier this month the latest edition of NBA 2K hit the shelves and this one has not been different as new content is added almost every single day.
Whether new item series are introduced or MyCareer enjoys a new event we often encounter new ways to keep enjoying one of the best NBA 2K games of recent years.
Today, 2K has updated the rewards available in MyTeam inside the Triple Threat mode for both offline and the online versions of it and we will tell you everything you need to know about it.
Reward Diamond players are updated for Triple Threat in NBA 2K22 MyTeam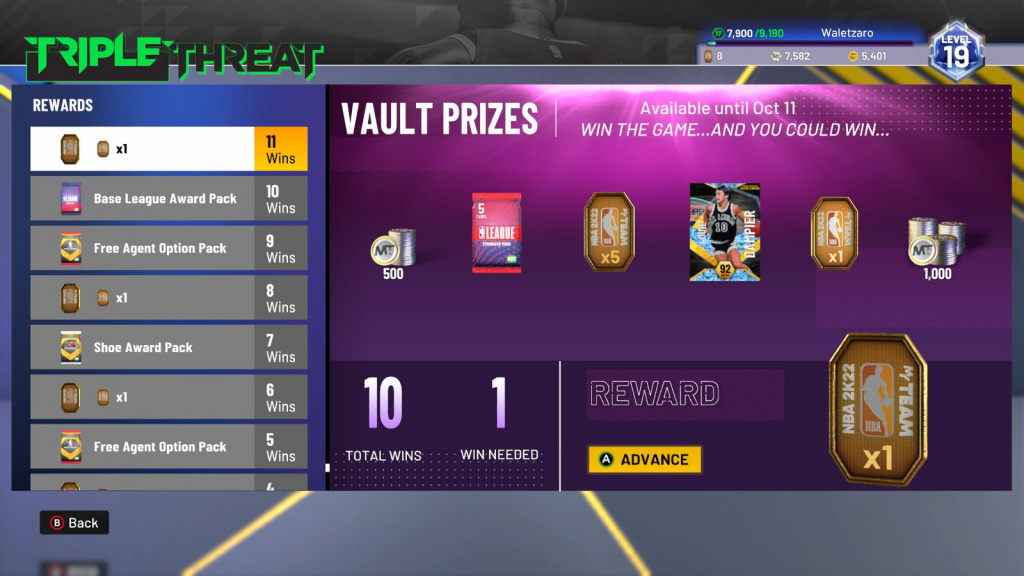 We start off with Triple Threat offline, and as you should already know this game mode clashes your best three players against a levelled squad controlled by the AI.
You will receive the marked reward after you accumulate the wins required but you will also get a nod at The Vault after each dub which is right where we got the news.
After the update, we now can get a Diamond 92 OVR Louis Dampier as well as other rewards like tokens, league packs or MT coins.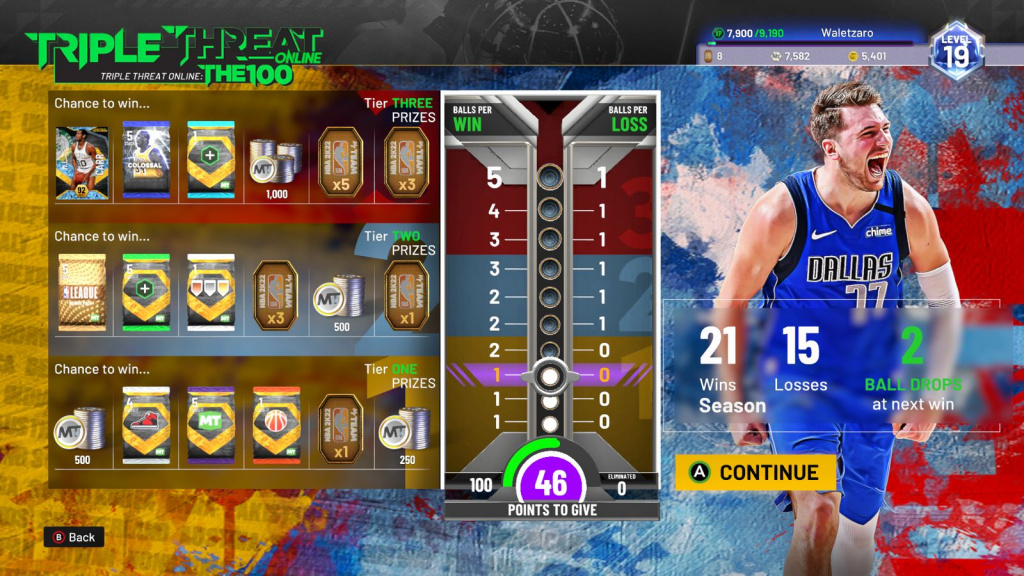 The revamped online version follows the same game format but it is called The 100 because you have a countdown of points that will be lowered based on your defence after each game.
After each game, the ball will be climbing the rewards tiers and you will be able to get better prizes at the ball drop mini-game.
If you reach the third tier that is where you get the best bonuses as you can even diamond consumables, Colossal pack or even Diamond 92 OVR M.L Carr.
Regardless of your playing preference, grind out those two game modes so you can keep bulking up your lineup and become the greatest MyTeam player in the world.
Make sure to give a look at our dedicated section as we will bring you everything you need to know about every NBA 2K release, news, MyTeam tips and more.
Featured image courtesy of 2K Sports.