The start of the NBA 2K season has been fantastic so far as it has had everything the fans were expecting from the newest edition of the basketball video game franchise.
Particularly the MyTeam game mode has had a hot start with the arrival of the first Limited Challenge, and a couple of packs are already in the pack market; the community is already getting its hands full.
The latest news about the fan favourite game mode is the official start of the MyTem Unlimited Tournament pre-qualifiers that offers you the chance to pocket a grand prize of $200,000 USD. 
How to register for the NBA 2K22 MyTeam Unlimited Tournament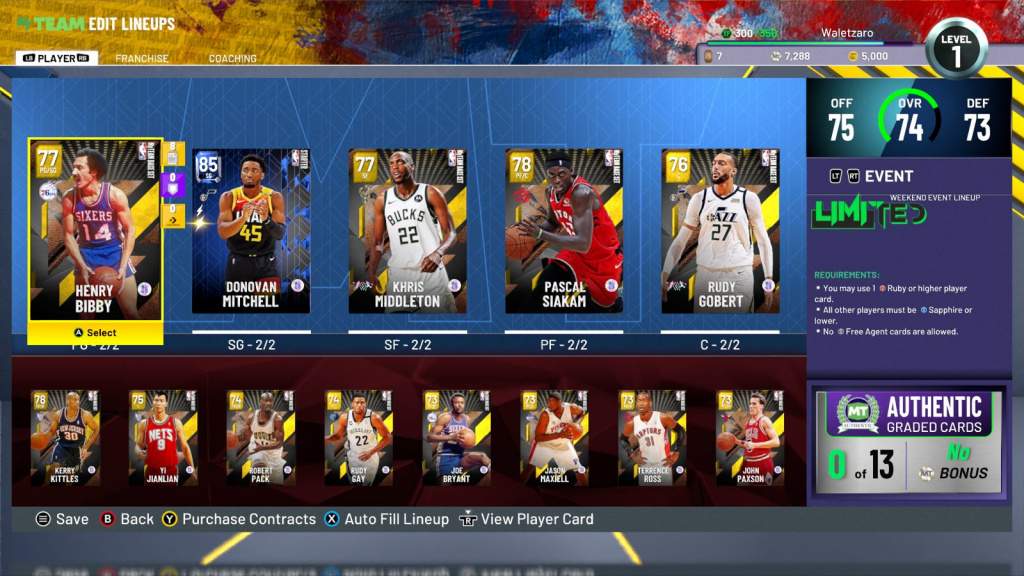 The first thing that you have to do is getting to play MyTeam within NBA 2K22; right after you get settled with your "starter pack", you can start your journey to take your shot at the grand prize.
Now, remember this tournament is played under the Unlimited game mode rules, which means that your lineup can contain any player item from the MyTeam catalogue with no restriction whatsoever.
Using the best lineup possible will be key as the best NBA 2K players in the world will certainly be after the prize, and they will not hesitate while facing a less star-studded team. 
NBA 2K22 MyTeam Unlimited Tournament prize pool
If you were striving for third place and a consolation prize, that won't roll on this tournament as only the finalist will come back home with something to show for it.
The winner of the MyTeam Unlimited Tournament will earn a cash prize of $200,000 USD, while the runner-up will pocket a not too shabby $50,000 USD.
What is the NBA 2K22 MyTeam Unlimited Tournament format?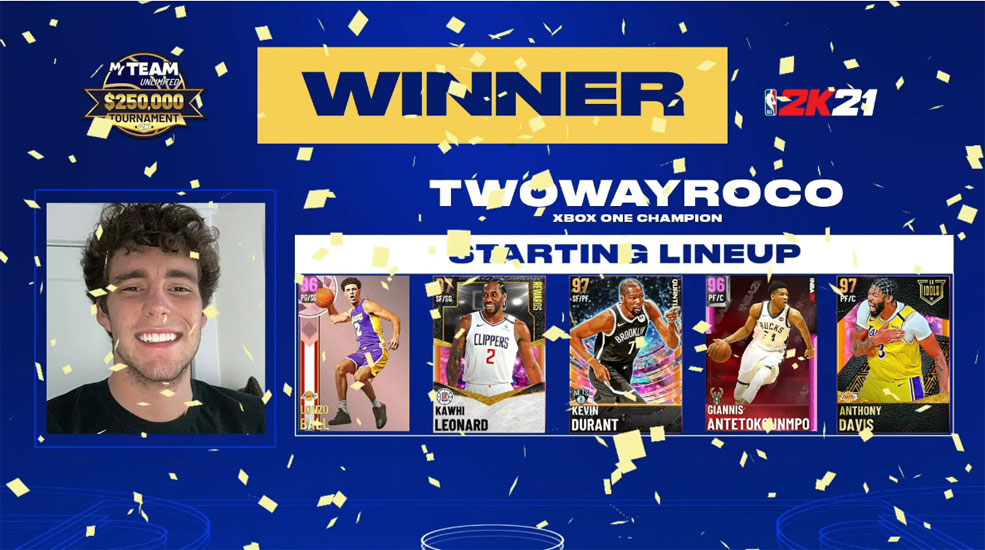 The NBA 2K22 MyTeam Unlimited Tournament will be played under two tracks, one for each console and each one with a total prize pool of $250,000 USD, which means that it won't matter where you play; you will get a shot.
Actually, you can double down if you were to possess a console from each brand as there is no restriction for that according to the tournament's official rules.
To pre-qualify for a track, you will have to reach the emerald tier reward in between the GameDay dates marked on the official rules of the tournament; once you get that, an alternate menu will allow you to play qualifying matches that will earn you points to reach the top four of each GameDay.
After four GameDays, 16 players of each track will be qualified to the final bracket that will see one of them becoming the champion and bringing home bragging rights and the cash prize.
Here we give you the Dates of the pre-qualifiers in order to get a GameDay Ticket:
Pre-Qualifying Period for First Game Day: Play between September 10, 2021, until October 16.
Pre-Qualifying Period for Second GameDay: Play between October 22, 2021, until November 27, 2021.
Pre-Qualifying Period for Third GameDay: Play between December 3, 2021, until January 8, 2022.
Pre-Qualifying Period for 4th GameDay: Play between January 14, 2022, until February 20, 2022.
Make sure to give a look at our dedicated section as we will bring you everything you need to know about every NBA 2K release, news, MyTeam tips and more.