One of the most exciting features coming to Outriders at launch is its co-op experience. 
Developer Square Enix has pushed the co-op aspect to the brim, stating that it's a important part of the game. The devs want Outriders to be the best co-op RPG on the market and the dedication to the feature is evident, even in the demo. 
As part of this dedication, Square Enix has also added cross-play for its co-op mode, which is exciting for fans with friends on other platforms. Cross-play basically allows you to play with other players on platforms that you're not on. So PlayStation 5 players can hop in a party with their PC or Xbox friends. 
While the co-op experience is limited to three people, as we've recently covered, this is still exciting as a whole. Although, enabling cross-play can be a bit tricky, so allow us to help. 
Enabling cross-play in Outriders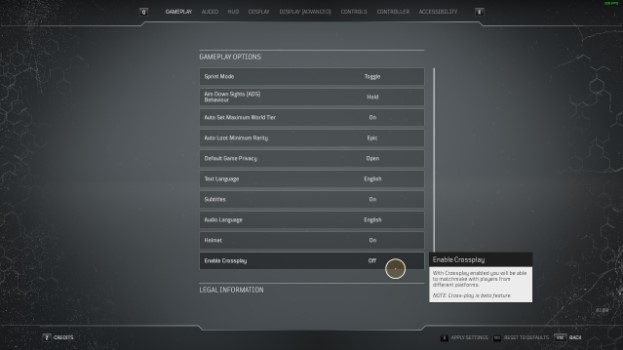 The menu to enable cross-play in Outriders. (Picture: Square Enix)
Your first step to enabling cross-play is turning the setting on through the in-game menu.
Head to Settings and find the Gameplay tab.
Under this tab you'll find the option to turn on cross-play, which you want to do.
Something to note, this feature is currently in beta, so don't be surprised if there are some initial bugs. 
To actually make use of cross-play, you'll need to create a code in order for your friends to join your party. To join a cross-play server follow these instructions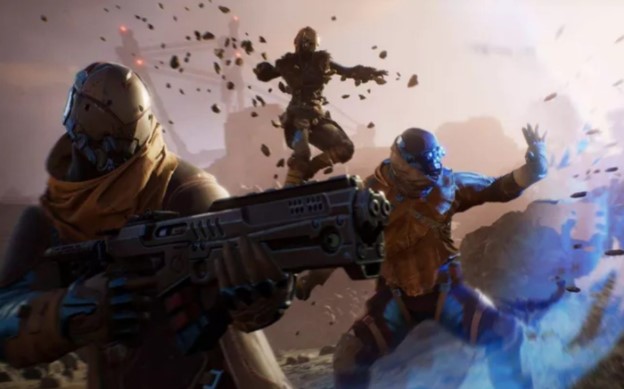 Joining friends is relatively simple in Outriders. (Picture: Square Enix)
At the Outriders lobby screen, select the option to "play with friends," which will then whisk you away to another screen.
From here, you can create your own party or join someone else's.
The catch is you or your friends need a code. If you're creating your own game, select the option to "generate game code" and Outriders will give you an eight-digit code.
You need to then relay this code to your friends and then they need to select the option to "join a game using code."
All that's left is for them to enter the code you provided and they'll join your party. 
It is yet to be seen if Square Enix will make Outriders the best co-op game in gaming but with cross-play opening up the options and bringing players together, they are certainly going about it in the right way.