An intriguing element to Square Enix's upcoming RPG Outriders is the possibility for co-op play. 
A semi-common feature in other RPGs (Fallout 76, Far Cry 5, Borderlands, etc.), co-op play is always an exciting aspect for potential players or groups of friends. The feature simply allows users to team up with their friends or, in Outriders' case, random players. 
Square Enix has stated previously that the feature is a staple for Outriders and they want to make the game the best co-op RPG on the market. However, while the feature is great in and of itself, there's one issue with it. 
At launch, Outriders co-op will only support up to three players, meaning you and two other users can be on a team at once. This news was disappointing to those with large friend groups or those who were hoping to experience the game as more of an MMO. Of course, Outriders doesn't feature PvP as well, so the MMO experience is truly dwindling one big plus is the ability to have parties on different platforms with Outriders supporting cross-play.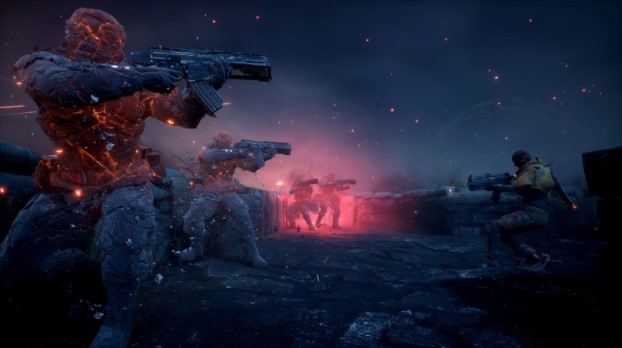 Outriders will launch with full Co-op support. (Picture: Square Enix)
One problem besides the sheer number of players is that Outriders will launch with four separate Paths, being Pyromancer, Technomancer, Trickster and Devastator. For anyone with simple math skills, an entire co-op group won't be able to house all four Paths. Instead, one Path will need to be left out. 
Square Enix responded to this conundrum by stating they felt three players was the optimal amount for co-op to balance and optimize gameplay. According to the developers, four players on the map at once got too hectic. 
So the official answer to the question "how many players can be on a co-op team" is three. Whether this number could be increased with future updates has yet to be determined but for now, three is the number.