Call of Duty 2021 is coming your way this year, and we've got a release date window as well as the first details to share. It comes as no surprise considering the COD franchise is undoubtedly the biggest IP in Activision's vast portfolio. In 2020 alone, both Call of Duty: Black Ops Cold War and Modern Warfare took the top two spots in the best-selling games of the year charts. 
Adding the aforementioned to the revenue made from the free-to-play battle royale Warzone and its microtransactions, and there's no denying Call of Duty is unmatched in the gaming landscape.
So, with that being said, let's take a look at what we can expect from Call of Duty in 2021, including the release date window, first details, and the developer.
Who is developing the new 2021 Call of Duty?

(Picture: Activision Blizzard)
It has officially been confirmed that Sledgehammer Games will be the developer behind Call of Duty 2021. The studio is also opening a new office in Toronto, Canada.
Rumours are pointing towards a World War II era setting, with the possible title being Call of Duty: Vanguard.
Call of Duty 2021 - Release date
During the latest financial earnings call from publisher Activision, a release date window for Call of Duty 2021 was revealed as "Autumn 2021."
This narrows the release date of Call of Duty 2021 down to between 1st September, and 30th November 2021.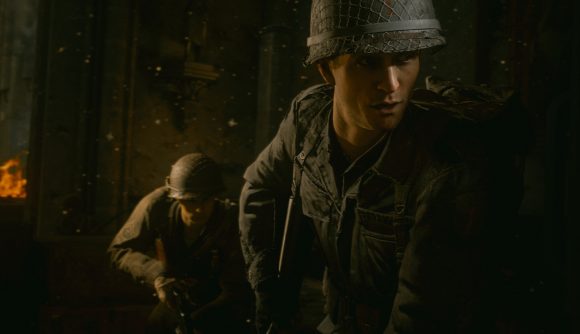 Call of Duty: WWII (Picture: Activision)
Call of Duty 2021: First details
During the Activision earnings call, the first minor details about Call of Duty 2021 (probably Vanguard) was revealed.
The game is being built as a "next-gen experience" but there's no indication just yet if it will be exclusive to next-gen platforms. Call of Duty 2021 will also feature a campaign, co-op modes, as well as multiplayer modes.
The game will be integrated with the existing franchise ecosystem, which includes Warzone.
It's not a lot to go off right now, however, as more leaks start dropping, we'll have this article updated so be sure to check back often.
Don't forget to check out our Call of Duty section, which features a tonne of guides, info and news about the iconic franchise.