It's been rough being a Dallas Fuel, from its original iteration which featured the core of the mighty Team EnVyUs to a failed experiment that saw Gui-un "Decay" Jang ditch his leadership role and eventually the org, it took a complete overhaul including former Element Mystic members for the Fuel to finally burn blue winning the
May Melee tournament
against the Shanghai Dragons.
It was a remarkable feat all around, as it continues Eui-Seok "Fearless" Lee's redemption arc in OWL. The Korean main tank was a part of the infamous Shanghai Dragons 2018 squad that went 0-40 during the inaugural season of the League, moving to Contenders China for 2019 before finding success with a revamped roster in 2020, winning that year's Countdown Cup and May Melee.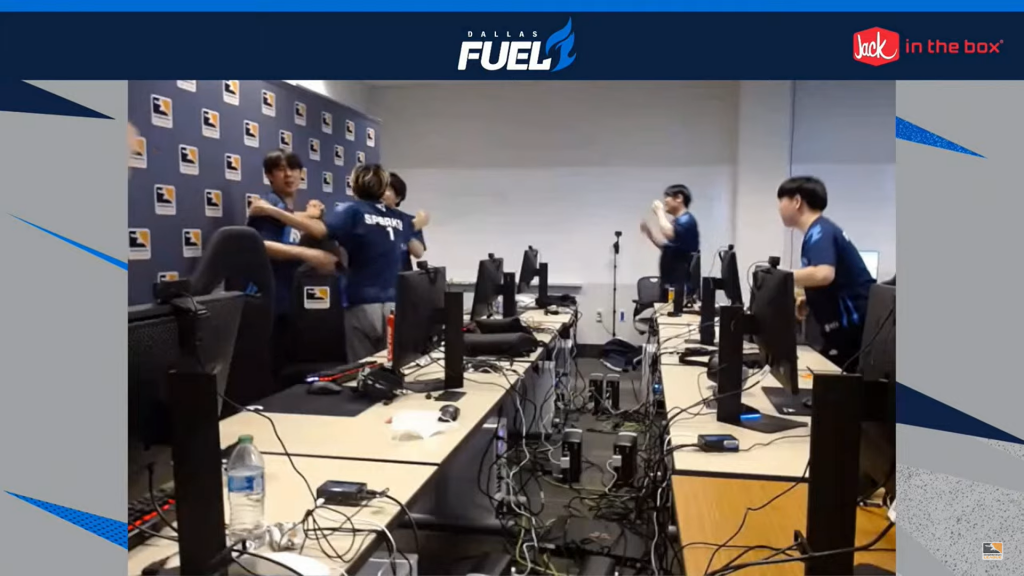 (Picture: Overwatch League)
Fearless, who left the Dragons to join former EM friends with the Dallas Fuel, saw him reunited with former Shanghai teammates, in a clash of styles, as the APAC representatives tried to exploit the lack of a dedicated hitscan player from the side of the Fuel after the sudden retirement of Jung "Xzi" Ki-hyo, with the Western squad adopting a style that revolved around Dong-ha "Doha" Kim's Sombra and Echo play Yeong-han "SP9RK1E" Kim 
Shanghai, who has been a lot more susceptible to misplays than last season despite keeping its core roster with the addition of Pan-seung "Fate" Koo as their new main tank, couldn't keep up with the relentless pressure and high tempo from the Fuel, with 2020's MVP Byung-sun "Fleta" Kim's Echo completely nullified during the decisive sixth map.
With this victory, Dallas Fuel adds its first championship win in franchise history, on top of earning three extra points for the OWL 2021 overall season standings and $100,000.
The Overwatch League will return on 21st May with the June Joust qualifiers and the return of hero pools.