The complete implosion of the Vancouver Titans organization, dropping their entire Korean roster, could open the door for more unknown talent to make a name for themselves in the Overwatch League.
According to reports published by ESPN, the Canadian organization is close to signing the entire Second Wind roster from Overwatch Contenders. The squad includes flex tank Colin "Higan" Arai (who previously went by Coluge) a divisive figure in the community with a troublesome past.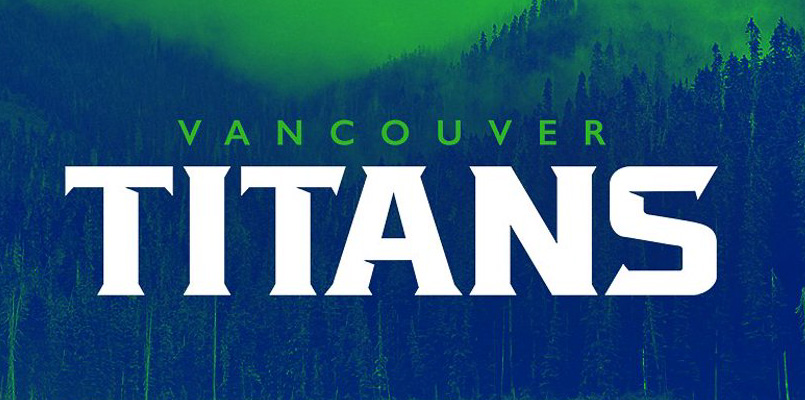 The Vancouver Titans could be set to sign one of Overwatch's most controversial players. (Picture: Vancouver Titans)
With professional experience playing in teams like Fractal Esports, Wave Check, and GOATS, the team that crafted the now-infamous composition that dominated Overwatch's meta for more than a year, Higan's extensive career as a pro player is commendable.
Read More: Vancouver Titans release their entire roster and coaching staff days before OWL set to return
His talent to fill the flex tank role is undeniable, but Higan's issues are a concern for many, with extensively documented instances of racism, harassment, and account boosting.
During one of his streams in 2018, Colin constantly berated and made derogatory comments against Contenders player Serena "Babyporo" Barnett.
"Yo Babyporo, are you female, or a guy? I literally just can't tell," he asked as his teammates burst out laughing. After Serena's request to stop harassing her, he immediately added: "I'm not harassing, I'm just asking a fucking question."
During that same game, Higan's explosive behaviour again come to the fore, when he blamed Babyporo for a bad play, calling her a "fucking idiot."
Toxic criticism is the least of Higans's transgressions, as he was also caught yelling "Allah Akhbar" in a pejorative manner whenever he used D.va's ultimate, which sees her throwing her mech, using it as a bomb.
Colin proceeded to apologize for this conduct in a strange fashion.
In a series of Tweets from his now-deleted account he initially said sorry directly to Babyporo, but immediately followed that by claiming that "being able to say what's on your mind or putting your personality out there is bad for the world," heavily implying being toxic online is his personality trait.

(Picture: @Coluge_V2)
 
Behind the scenes, Higan's background as an account booster and seller was well known in Tier 2. Breaking what many believe to be Blizzard's golden rule, with players such as Su-min "SADO" Kim receiving a 30 game ban during OWL Season 1 for the practise, Higan himself got suspended for a year from competing in Contenders in June 2018.
He was still allowed to play at a pro-level, staying with GOATs for the Overwatch PIT Championship and Trials during the Summer. Blizzard lifted the ban early, with Higan joining Second Wind in November, only staying for a month before being released.
A year later, in July 2019, Higan posted a statement regarding his career and the reasons he, at least back then, decided to retire from competitive Overwatch.
While the original tweet is unavailable, he followed up via Reddit explaining his prior attitudes and how the use of marijuana affected his temper during what he states was "a hard time" in his life.
"My actions towards people were not right and I never blamed weed for that. I just said that I was already going through stuff, and it worsened my mood. I still am sorry for what I said, and I hope one day you guys can forgive me. If not I understand I just want you to know I truly am sorry."
The D.Va main returned to Overwatch in January 2020 after Second Wing announced he would be part of their roster.
The community seemed to forget Higan's past as he, alongside the rest of his teammates, proceeded to win the NA Contenders Week 1 tournament in a five-map thriller versus Team Envy.
However, those that still took issue with Higan made themselves known when it was revealed that Vancouver Titans would be signing the Second Wind roster, with many in the community feeling he doesn't have a place in the Overwatch League.
So THIS is the guy that titans are gonna sign under a new name and pretend its not the same dude??? We're just gonna let them get away with doing 0 prior research and let THIS GUY get a shot to play in OWL over other players? https://t.co/PVtTBcO9wbhttps://t.co/JuxWzDhPf6

— Antwon (@AntwnPls) May 6, 2020
But those close to Higan claim the attitude change since his momentary retirement from the scene warrant that he at least gets a chance to prove himself on the big stage, especially after rumours suggest that the American player will not make the transition to OWL.
To be potentially denied from their dreams as a competitive gamer is a tragedy. Anyone who competed should not stand for this. It will be a reoccurring thing for others until the people stop being silent. #Justice4Coluge

— Tensa (@Tensa_The_Sage) May 7, 2020
The Tier 2 squad played their last match against Hype Unit, securing their victory that secured their spot in Week 3's tournament semifinals set to be played on May 8th. With Vancouver scheduled to face Washington Justice a day later, it looks highly unlikely we'll see Second Wind play again.
As for Higan, Vancouver must make a decision immediately with their backs against the wall, hoping it doesn't get them in even more trouble than they're already in.