The Overwatch League is in a perilous place being heavily impacted by the COVID-19 pandemic. As 2020 rolled around, Blizzard was hopeful that the Homestands, LAN events spread across the cities represented in the League, would propel the League to a new level of success that could justify the economic commitments owners had to make early on.
With everything on hold and the creation of the Call of Duty League in 2019, investors that ventured into both scenes have struggled to maintain healthy finances, to the point several organisations applied and were granted stimulus from the USA government under the Paycheck Protection Program.
One of the orgs that received a loan between $350,000 to $1 million was Hard Carry Gaming, the company behind NRG Esports. Due to this, Andy Miller, owner of the organisation, claimed in an interview on the Watch Time podcast he would not invest in an Overwatch League team in the current state of things.
"If it was now, I would probably not do it (invest in OWL). Not to make headlines but only because there's a lot of money to spend now in two places at the same time. Call of Duty and Overwatch," Miller said, referencing both the San Francisco Shock and the Chicago Huntsmen, NRG's franchises in both OWL and CDL respectively.
Initial franchise spots for OWL were sold at $20 million in the Summer and Fall of 2017, meanwhile, a slot in the inaugural season of CDL cost $25 million in early 2019.
Miller, co-owner of NBA's Sacramento Kings, believes part of the reason to prioritize Call of Duty ahead of Overwatch is the appeal the latter has globally, overshadowing Blizzard's shooter by a landslide.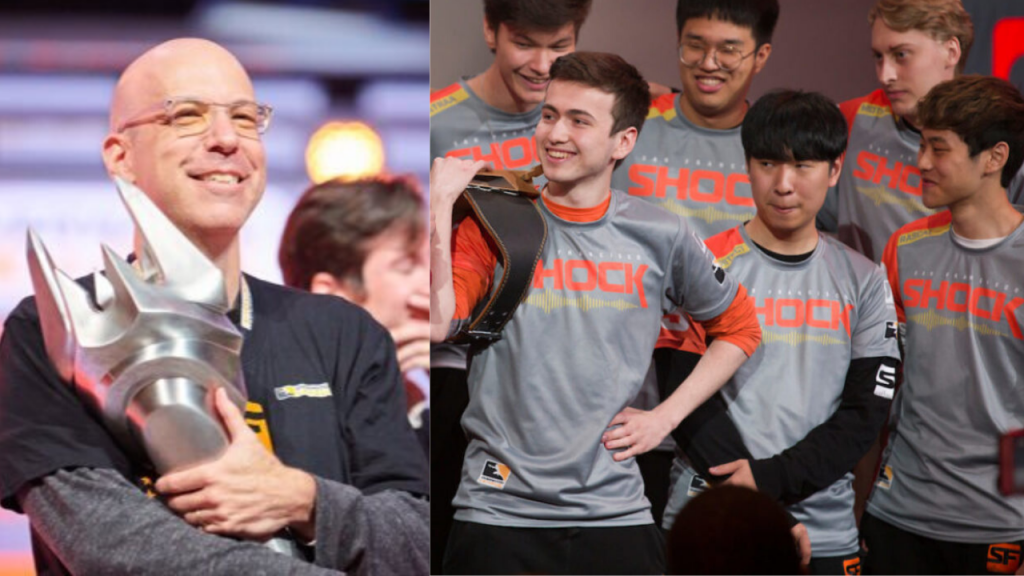 The Overwatch League might've missed on one of their most successful teams. (Picture: Blizzard Entertainment)
"We have Hector (Rodriguez, CEO of the Huntsmen) we have Scump (2017 Call of Duty World League Championship Winner), we have history and the game is fresh, and, in the United States at least, it's a cultural phenomenon. Most of the players on the Kings call up and they're like 'hey you think I can get in like a Warzone thing with Formal and Scump? They're not calling saying 'can I play Overwatch with Sinatraa?'"
Despite painting a gloomy scenario for Overwatch fans, Miller has faith things will pick up again once the coronavirus dies down, as he admits there's strong enough interest to keep things afloat with early ticket sales for the Shock's Homestands as proof of it.
"The events for Overwatch sold really well and they were fun. We sold 4,000 tickets for two events pretty quickly. So there's a business there. Was it worth 20 million (dollars) right away? I don't know."
San Francisco's events were scheduled to be held at the Zellerbach Hall and the San Jose Civic Auditorium. Considering the total capacity of both put together is around 5,000 spectators, it was almost guaranteed that the OWL 2019 Champions would have played in front of sold-out venues.
You can watch the full interview below.