Atlant Reign has stated via social media that their DPS player Se-Hyun "Pelican" Oh has been rushed to the hospital for what they initially described as a "non-COVID related emergency," with the Korean
confirming on Discord
that it was due to a collapsed lung or pneumothorax. 
Earlier today, Pelican was taken to the hospital for a non-COVID related emergency.

While he is doing better and we are hopeful for a fast recovery, he will be staying in the hospital overnight for continued observation.

— Atlanta Reign (@ATLReign) August 11, 2021
The Reign explained on their post that Pelican will "be staying in the hospital overnight for continued observation," and reassured fans that they expect him to make a full recovery in due time.
The 19-year-old has been a stellar addition to Atlanta, joining for the current Overwatch League season after being signed from Korean Contenders roster 02 Blast. 
Displaying his prowess as a projectile specialist, piloting heroes like Echo, Pharah, Mei, or Torbjorn, the Korean has helped Atlanta reach the June Joust and Summer Showdown tournaments, being touted by experts and fans as a serious Rookie of the Year candidate in the process.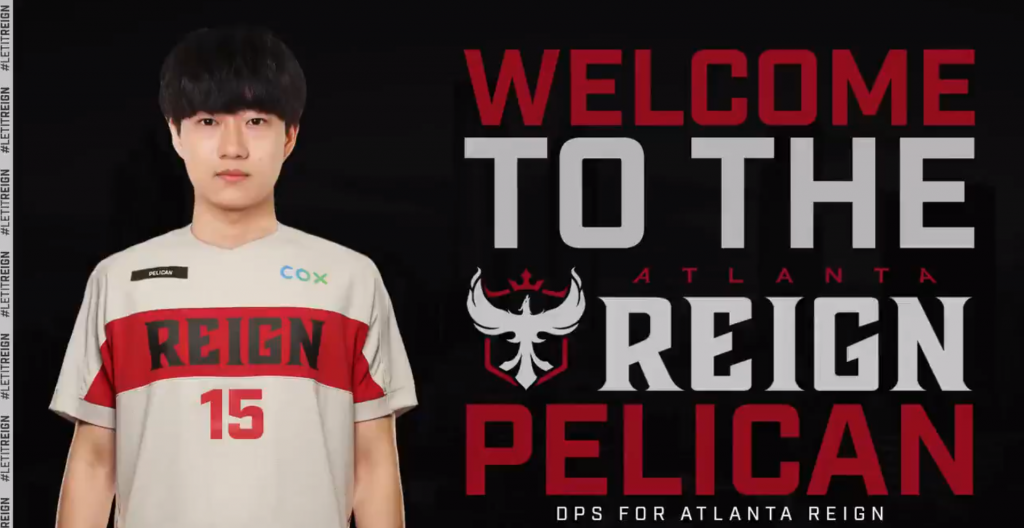 The Reign has already played all of their Countdown Cup qualifying matches, ending the tournament cycle 4-0, with their next scheduled match set to be played on 15th August to determine the two West division representatives for the final event before the start of the playoffs. 
If Pelican is sidelined, Atlanta will have to rely on hitscan expert Kai Collins and Kim "Edison" Tae-Hoon.
For more on all things Overwatch, check out our dedicated section filled with news, tournament results, and more.