The Overwatch League Grand Finals will be held in South Korea this upcoming weekend starting 8th October with a unique format, as four teams (the top two from North America and Asia) will face off against each other in a double-elimination bracket to determine the Season 3 Champion.
For many, the Philadelphia Fusion, one of NA's representatives, has a lot to prove, and despite their impressive record in the overall season (24-2), they don't come into the final four weekend as favourites by any stretch of the imagination, with their first opponents, the Shanghai Dragons, touted as the squad to beat. 
Always the bridesmaid never the bride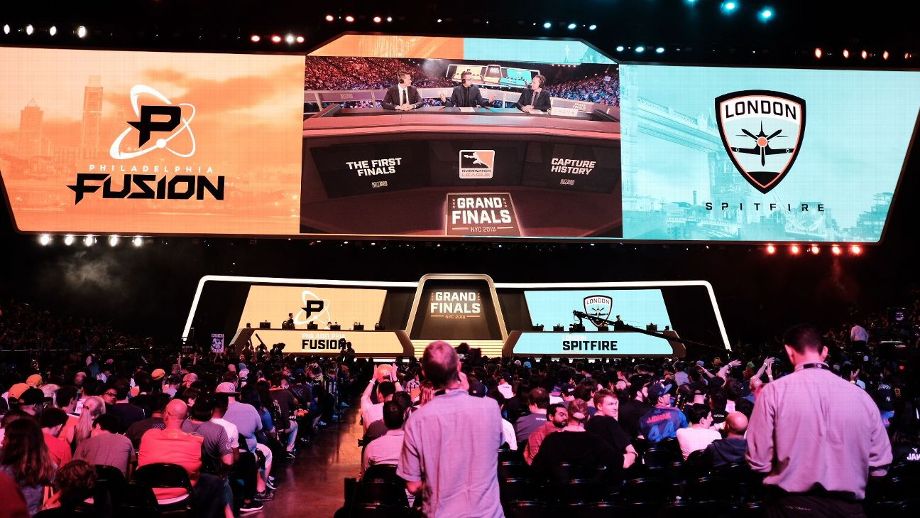 (Photo: Hannah Smith/ESPAT Media)
Competing at the highest level since the inaugural season, making it to the Stage 2 and Grand Finals in 2018, and the Summer Showdown, and Countdown Cup in 2020, Philly has yet to come out on top in any scenario, with fans speculating that this could become a heavy burden on the players and coaching staff, something Christopher Graham, assistant coach of the Fusion, categorically denies.
Speaking in a press conference with GINX Esports TV, Graham said: "We cannot allow ourselves into a mindset where we believe the second phase curse is real. The only way for a curse to be real is if these guys [the players] let it into their heads."
He would then add that using spite as motivation shouldn't be necessary, stating "if you're playing in Grand Finals and need extra reason to be motivated, maybe this isn't the best job for you anyway. There's no element of 'oh we can prove the doubters wrong' or 'we can break the curse', what's the point then?"
Heesu, the joyful ace up Philly's sleeve
Coming into Season 3, the wide array of talent making their way from the Tier 2 scene certainly took the spotlight all year round, with players like Paris Eternal's Yeong-han "SP9RK1E" Kim, San Francisco Shock's Seonchang "ANS" Lee, and Philly's own Kyung-bo "Alarm" Kim having an immediate impact for their teams.
One that perhaps slipped under the radar until very recently is former RunAway member Hee-su "Heesu" Jeong, with Christopher describing how his influence transcends what goes in-game, bringing an "infectious" positivity to the team's environment.
"One of the reasons why we've had success is bringing in young fun [players]. I think [Funny] Astro, Alarm, and Heesu have shown real enthusiasm, they're really happy to be in the League, happy to be on the team, happy to play Overwatch and that becomes incredibly infectious around the team."
Of course, his mechanical prowess is also a huge asset that every other team in OWL envies, as Graham believes he's "the best Sombra in the League. That was one of the main reasons we had an upswing in our performances in the last two or three months," recalling how, as patches came along, the meta was settling into Sombra based compositions. 
Is Carpe still the man?
Speaking of Sombra and her partner in crime, Reaper, the rise of the Talon agents in the meta has left an icon of the Fusion seeing matches from the sidelines, perhaps surprisingly so, as Jae-Hyeok "Carpe" Lee took a backseat in recent months with the duo of Heesu and Seung-hyun "Ivy" Lee taking care of the damage dealing duties for the team.
Chris explained their choice to commit in certain maps to both these players, and what were the circumstances that saw Carpe sporadically be subbed in to play the hitscan role, affirming it was purely strategical and not an issue with the player's desire to be involved with the team.
"In the games prior, it was two factors, one, the map was good for pure Reaper/Sombra, in which we would run Ivy plus Heesu, or we felt there was a situation where we would want to play a Widow or an Ashe, either because the map was good for them or because the enemy team were planning comps which we didn't want to only play Reaper/Sombra into, then Carpe would come in."
A meta in flux to close out the season
Luckily for fans of Carpe, we can theorise he'll be seeing a decent amount of play, as Cristopher confirms a big meta shift will take some fans by surprise.
While the assistant coach opted not to share specific details to avoid "leaks," he clarifies that despite being in Korea for well over a month, they haven't had as much time to prep for the Grand Finals thanks to these sudden shifts in playstyles from the teams involved.
"We didn't necessarily get the full month to craft down one comp. It was certainly inevitable when two regions meet and then two choices of comps and styles come together, one has to budge and meet somewhere in the middle, it definitely hasn't been four, five weeks of us with the same comps, so you'll definitely see different looks than what we saw when we played our last games."
Of course, practice is meaningless unless the opposition is up to par, with Korean Contenders teams proving they're exactly what Philly needed, with their Academy squad, T1, becoming a commodity in this regard.
"We have to balance scrimming against the main teams and finding ways to hide strategies. I think most teams were able to find a few Korean Contenders teams which I think they're really good. One of the good things about Korea is that the Academy and Contenders teams are so good," Chris states.
Trust The Process
Facing not only different compositions but a distinct way to interpret the game of Overwatch can be daunting and could throw a wrench in the plans of Philadelphia.
Chris walked us through the process of understanding and adapting to new sets of challenges, explaining how it "is almost always going to be the same."
"Once you understand the comps that you'll see, you'll understand that the way to make a difference against other teams is very different than maybe against the Lucio-Moira meta [for example], so you have to try and coach in a different way, trying to get people to think in a slightly different way, that's definitely been challenging."
Going back to the North American scene and the now infamous double-shield comp, he explains how most engages and team fights boiled down to all-out brawls, rather than meticulous engages, so it's key to switch that mentality in order to keep up with the trends of the current developing meta.
"The vast majority of the metas that we saw in NA were pretty standard, a lot of Lucio metas, but even when it was double-shield, inevitably everyone was just standing together. It wasn't about taking maps and rotating around, that's definitely a little different than what we're doing right now, so there is elements of adapting to a new style of comp."
Ultimately, due to the small practice time, Graham and the coaching staff have prioritised their take on the meta rather than looking at what other teams are cooking up. "It's all we can do really," he adds.
A rather shy Daniel "FunnyAstro" Hathaway, support player for the Philly Fusion, added that, in his eyes, the complacency of other NA teams was a bit disappointing, blindly following the trends of the top dogs in OWL.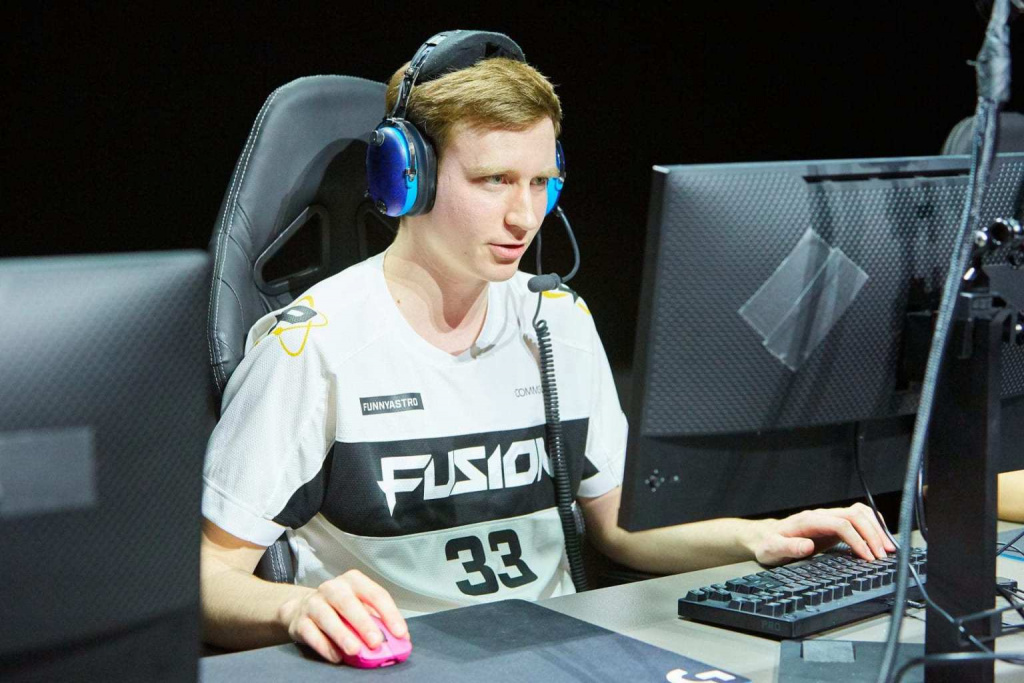 (Photo: Blizzard Entertainment)
"APAC, in general, had a different meta before we came here, so I think that's what we had to adapt to. A lot of the teams in America just sort of mirrored whatever the best teams picked at the start of the scrims, whatever Shock decided to pick, or copied us, and assumed we were right."
Hero Pools and the excitement of monthly tournaments
Thinking of what's ahead for both Philly and the Overwatch League as a whole, the consensus around the community is that monthly tournaments are the way to go, however, hero pools could be disposed of, according to Chris.
To put it bluntly, he "would do away with hero pools and do some sort of strong balancing between tournaments."
Astro also backed his coach, by detailing how "without hero pools at all and a major patch every tournament, the meta would probably evolve over the month so you'd probably still see different teams comps and every team having their own different style, and at the end, hit a solid meta."
The ban system wasn't entirely bad, though, it just needed some refining, as the initial experience of weekly hero pools soured the experiment for all involved.
"It was definitely difficult in those first weeks, you get three days practice, you hoped you lock unto the right comp, sometimes you had two opponents to prepare," Chris recounts.
As the weekly bans evolved into the latter system of biweekly bans, the process became smoother, the coach admits. 
"Once they got into the format of two-week hero pool and two weeks off hero pool followed by a tournament, that was perfect for us. It gave us a new challenge at the start of every month. Everyone found it pretty enjoyable."
Overwatch 2 and beyond
Both Chris and FunnyAstro seemed pretty enthusiastic when it came to the possibilities the sequel could unlock, specifically in the competitive scene, sharing their wildest dreams they'd love to see come to fruition when Overwatch 2 releases.
As Astro jokingly claimed that he'd like to "just play GOATs endlessly," with Blizzard removing role-lock for the sequel, Chris dived deep into a rock, paper, scissors type of system that would benefit OWL immensely in his opinion. 
"If they can work their way around balancing certain heroes to the point where every meta is fun, my dream is a situation where every patch, there's three comps that they're all equally viable and each team has the ability to choose a style, I promise you every single game of Overwatch League would become so interesting."
Taking the Washington Justice's surprise playoff appearance as an example, Graham accentuates that OWL's long-term success relies on keeping fans engaged via interesting storylines and quality, diverse, gameplay.
"Whatever you want to say about the Washington run, the fact that they were able to do a unique style, and every game had people watching because 'can this team figure out how to beat Washington?' That's really interesting, that's where the future of the League and the game lies."
The Philadelphia Fusion is set to play against the Shanghai Dragons on the 8th of October at 6:00 am PDT (2:00 pm BST).
You can watch all the action on the official Overwatch League YouTube channel (embedded below), the OWL website, and mobile apps for iOS and Android.