The Overwatch League Grand Finals weekend will look to crown the best team in the world, pitting the two best squads from North America and Asia in a double-elimination bracket that will net the winners ,500,000 in prize money on top of ultimate bragging rights.
With San Francisco Shock and Philadelphia Fusion being the most consistent squads in North America since Homestands got cancelled, fans and analysts alike are eager to see the clash in styles when they go up against Shanghai Dragons and Seoul Dynasty, representatives of the APAC region.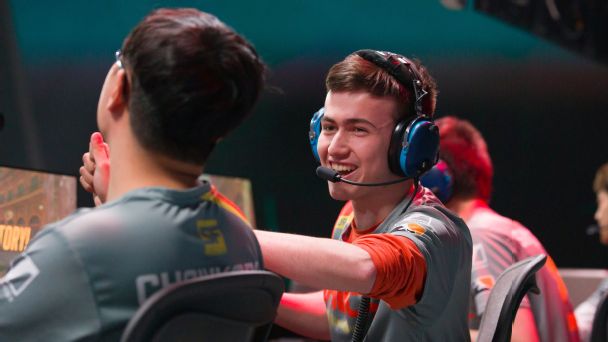 (Photo: Robert Paul/Blizzard Entertainment)
For the Shock, repeating their past triumphs after a rollercoaster of a season that saw Season 2 MVP Jay "Sinatraa" Won suddenly retire from professional play to pursue a career in Valorant, would feel that much special.
The life after Sinatraa and the rise of the rookies 
Seeing Sinatraa say goodbye, moving to a scene that is barely establishing itself, shocked (no pun intended) everyone within the Overwatch community.
As an org, the Shock knew that it was imperative to keep a sense of stability in the face of what, from the outside, could be perceived as a devastating blow to the squad.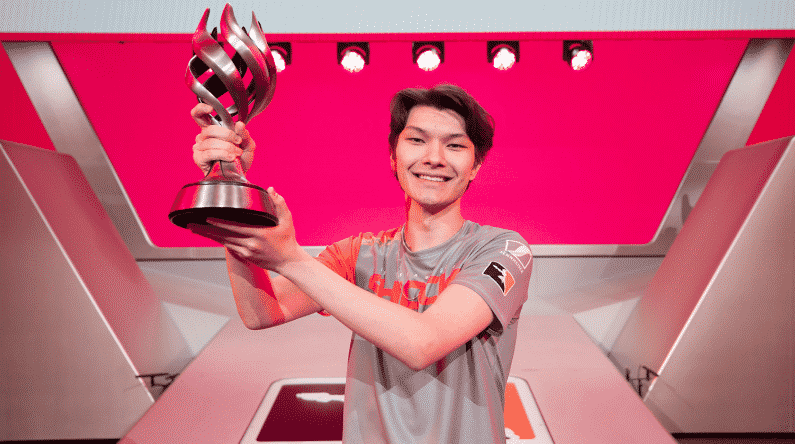 (Photo: Robert Paul/Blizzard Entertainment)
Talking with Shock's main tank, Matthew "Super" DeLisi in the lead up to the finals, the Season 2 and World Cup winner believes the departure of the former Tracer star was not something San Francisco had the luxury to dwell on.
"Everyone likes Sinatraa, great player, great leader," claimed Super in a press conference with GINX Esports TV. "But you know, things change, and things happen, gotta learn to move on."
Later adding that eventually the rest of the roster "had to step up in our own areas of play. We kinda figured out who can fill what role and how it's gonna work out."
This is where San Francisco's General Manager, Chris Chung, spoke highly of the new blood that has reinvigorated the Shock over the past year. 
"I think one thing that gets overlooked is the fact that the next wave of players stepping up. It was really encouraging to see that especially during the pandemic and our players leaving. Tai1yo, ANS, Twilight, all coming in, like Super says, our chemistry is still there."
How to conquer a Dynasty
Moving into their match-up against Seoul Dynasty, Super believes his team has all the necessary tools to beat them, as he pinpoints the lack of flexibility they've shown by running mostly one composition throughout playoffs as a weak point they'll look to exploit.
"They really only use one comp, the Hog comps," says Super referring to Seoul's preferred lineup that includes former London Spitfire tank Jae-hee "Gesture" Hong rocking the Roadhog and Min-seo "Marve1" Hwang on Sigma.
"They haven't deferred from that too much, we think that's probably what they're gonna be strongest at and we're preparing our own strategies and counter-strats against that." 
While a sudden shift in the meta could be on the cards, the 20-year-old, simply states that they'll "have to adapt," trusting his team's ability to flex, use counter compositions as required, and fill in the gaps for one another by mix and matching the roster.
No benched players in San Francisco
On this topic, support player and Lucio ace Grant "Moth" Espe explains Shock's mentality when it comes to player rotations, dismissing the word "benched", as it does, in his eyes, a disservice to the quality of every single member of the stacked San Francisco squad. 
"Shock doesn't have benched players, we'll sub someone in even if they haven't played recently. Just because they're not playing in the meta right now doesn't mean we might not need them on matchday, we adapt on the fly a lot, it depends on what we want to play," Super would add confidently that "everyone knows their role, and you'll see that this weekend."
Competing in the land of Apex
San Francisco boasts a plethora of Overwatch household names, many who have competed in the biggest events pre-OWL, namely the Apex series of tournaments in South Korea, highly regarded by nostalgic fans as the golden era of competitive Overwatch.
Both Super and Moth, veterans in their own right, missed out on competing in Asia before the League's existence and did so once again when the Homestands were cancelled earlier this year.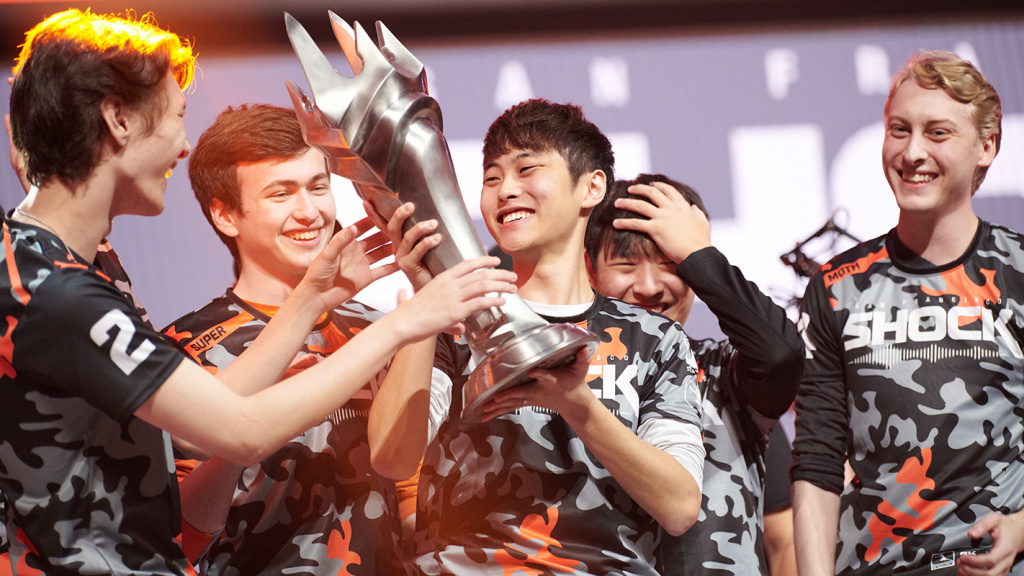 (Photo: Robert Paul/Blizzard Entertainment)
"I've watched, and I'm sure he has too (points to Moth), Apex games before Overwatch League and watching those players come up, so for us to finally be in Korea is pretty exciting," Super admits of their long-overdue debuts on Korean soil. Of course, it's not under the circumstances they'd hope. "I wish it was on LAN in front of a crowd, but you make do with what you can."
As the mandatory 14-day quarantine had the non-Korean members of the Shock organisation completely isolated, Super describes how instead of taking it as a negative experience, making it through the gruesome process actually encouraged him, facing the final week of preparation with a brand-new positive attitude. 
"For me getting out of quarantine was like a boost up, cause you don't get to see anybody, you don't get to talk to anybody, you get prison food, not great. Afterward, you feel rejuvenated."
Make no mistake, however, as Moth made it clear the isolation period will not be an excuse for them moving forward.
"We're not gonna let those things affect our play. Overall I don't think it'll matter."
NA vs Asia, the battle we've been waiting for 
One of the biggest draws of the Grand Finals weekend will be the clash of styles between North America and Asia. While we can't confirm the compositions all four squads present will remain the same, San Francisco predominantly opts for a Winston-D.Va tank lineup to provide space for Seonchang "ANS" Lee's Ashe to click heads.
Moth, admitting to a lack of practice against more diverse compositions throughout the season, still reassures us that Shock can come out on top, even if he believes the quality of competition prevented them from coming in more prepared for this crucial weekend.
"Having the top teams split throughout the season probably lowered the level of play considering scrim partners we could've had but I still think we're the strongest team even if we hadn't had the chance to scrim APAC up until now."
From pocket-strats to on the fly genius
Usually in Overwatch, when a set play is executed to perfection, it goes down in the history books as one for the ages. From Meta Athena's inventive Mei rotations featuring current NYXL DPS Hae-seong "Libero" Kim to the Los Angeles Gladiators' Great Bamboozle, many people believe the now known as "Bastion chandelier" strat from the Shock during last year's Grand Finals against Vancouver Titans was a prepped cheesy strategy from the coaches, one that saw Minho "Architect" Park rocket jump on top of the chandelier within Eichenwalde's castle on Point C to obliterate the opposition. 
However, it was a plan set in motion by none other than Architect himself, speaking volumes of San Francisco's inventive approach to Overwatch.
"Actually, that wasn't even a strat, I think Architect pulled it out on the fly because he thought he could make the jump," Super reveals, with GM Chris adding that it was all "presence of mind," from the now Hangzhou Spark damage dealer. 
Super calm and level headed
In a contrast to his usual irreverent and outspoken self on stream, Super didn't want to theorise with what could come next after their match against Dynasty, admitting that they're taking it "one game at a time." Naturally, he adds "it would be nice to win again but that's not where we are right now, so we'll talk after."
The San Francisco Shock are set to play against the Seoul Dynasty on the 8th of October at 4:00 am PDT (12:00 pm BST).
You can watch all the action on the official Overwatch League YouTube channel (embedded below), the OWL website, and mobile apps for iOS and Android.