The Shanghai Dragons' history as a franchise in the Overwatch League is well documented by now. From going 0-40 in the inaugural season in a tragic year filled with terrible player management to completely dominating the APAC region, becoming champions of the May Melee and Countdown Cup in the process, two seasons down the line, the turnaround has been nothing short of amazing.
As they are knocking on the door of history by making it to the Grand Finals weekend alongside Philadelphia Fusion, San Francisco Shock, and Seoul Dynasty, they want to see their redemption year come full circle by becoming Overwatch League winners. 
A fearless captain leads the way
While the roster has received almost a complete overhaul since the winless season Shanghai had in 2018, one of the few names that managed to stick around and be an integral part of this newfound success is main tank Eui-Seok "Fearless" Lee.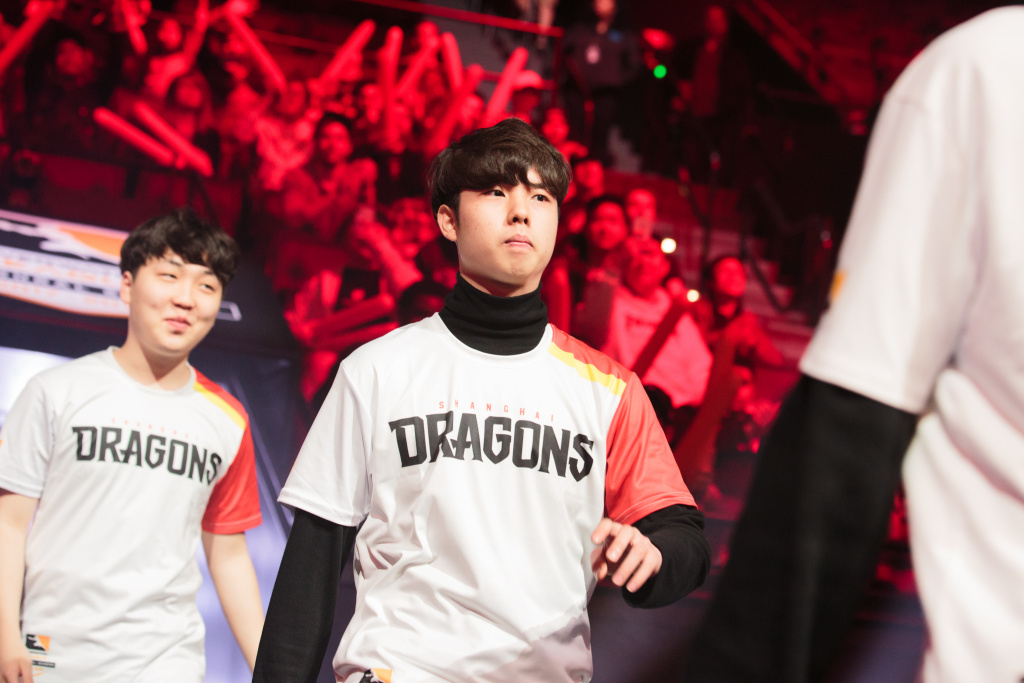 (Photo: Robert Paul/Blizzard Entertainment)
After a disappointing debut two years ago, Fearless spent his 2019 apart from the main squad, playing for the Shanghai Contenders Academy roster, Team CC, while he dealt with health issues, refining his play in the process.
"It was a hurtful memory for me," the South Korean explains to GINX in a press conference leading to the Grand Finals. "After leaving OWL due to a health condition I went to Contenders, gained a lot of new experiences, and joined OWL again."
Now that the Dragons are fan favourites to win the Overwatch League, finishing the regular season with the best record across both the North America and APAC regions, the Winston ace gave praise to the entire organisation for providing him with the tools to succeed.
"I am really happy with our team's results, the reason we are performing so well is not only we have good coaches but good teammates, we take every match step by step. that is why we have the results that we have right now. "
The moon shines brighter than before
Fearless isn't the only one with an impressive comeback story, as Shanghai's Head Coach, Byung-chul "Moon" Moon, had to overcome his own fair share of setbacks from previous seasons.
The 2020 OWL Coach of the Year spent the first two seasons with the Los Angeles Valiant, achieving massive success in 2018, leading them to a Stage 4 title and securing the Pacific Division top seed for the regular season playoffs, where they would end up making it all the way to the semifinals.
As for 2019, the Valiant underperformed during the GOATs centric meta. Coach Moon and the team parted ways in March, a moment he describes as a very humbling experience.
"In Season 2 I sort of realised that I wasn't a perfect coach, I knew what I was bad at, what I was lacking, that was the reason I left Overwatch League."
With over six years of experience as a coach in esports, he holds no grudges over his time with the Valiant, admitting it was a team where he "earned a lot, there were a lot of situations and experiences, positive ones that helped me in my coaching career."
A brand-new look for playoffs
Dwelling on the past is not in Shanghai's mind right now, as they are preparing to take on the Philadelphia Fusion on their way to success. Moon dropped a quick hint at what we could expect, stating that his team is working on developing a double-sniper look, shutting down a possibility of a Sombra match-up between Jae-won "LIP" Lee and Philly's Hee-su "Heesu" Jeong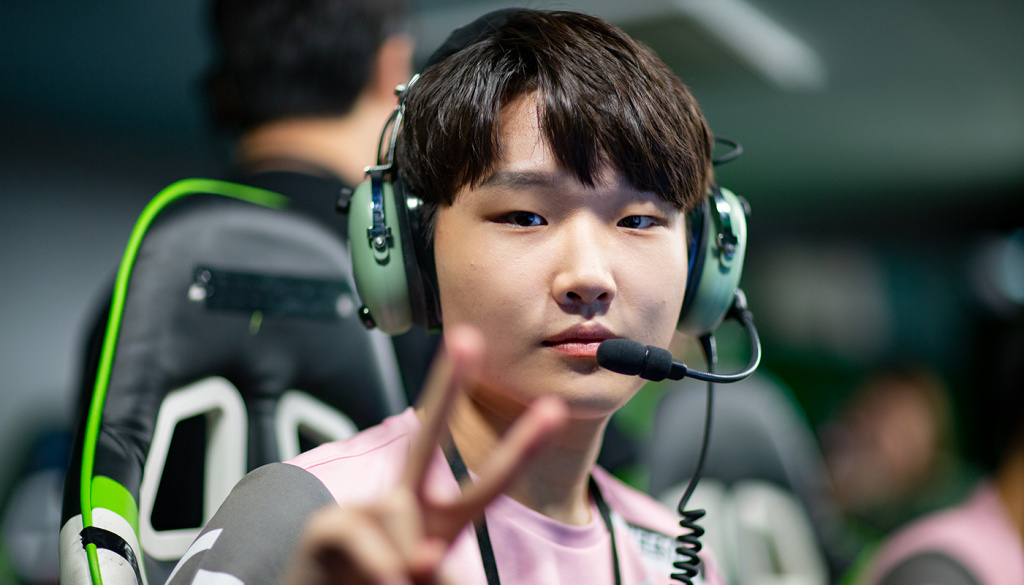 Heesu playing for RunAway (Photo: Overwatch Contenders)
"The direction Shanghai is taking for the Grand Finals is a little different. There's not a lot of chance we are going to see a Sombra match up."
He then confirmed that "they're trying to change comps for snipers," as they think they meta is favouring the hitscan heroes at the moment.
With little time to practice, Moon emphasized the need to focus on comprehending their newly developed playstyle, instead of studying what the other squads can come up with.
"We really haven't had much time to scrim and play against the NA region, instead of sort of seeing what strategies we can come up with, were trying to focus on what we're really good at, and mastering our team composition for the Grand Finals."
The hardships of Hero Pools and split competition
As Shanghai had to spend the entire season playing against a considerably less amount of teams than North America and following up on San Francisco Shock's support player Grant "Moth" Espe's comments about the level of play in OWL lowering across the board, fellow healer Min-chul "Izayaki" Kim agreed with the American player.
"If it wasn't divided into two regions, each team would be able to scrim against 19 teams, if you do that there's a lot of ways a team could develop strategies and competition," the former Valiant player mentioned, adding that "they couldn't do that since they were stuck scrimming with the same squads."
On this topic, coach Moon chimed in, explaining how the hero pools posed a challenge that forced him to reconsider his coaching style and priorities in this regard.
"As a viewer, it might've been more interesting to see a lot of different heroes, but as a player, changing weekly or biweekly, the teams couldn't take their time to better their compositions and have a deeper understanding of the meta."
So instead if playing catch up to the meta, Moon reveals that he "had to focus on the mechanical skill" of his players rather than set plays.
A vow kept by RunAway friends
As charismatic as his irreverent playstyle suggests, support player Jae-gon "LeeJaeGon" Lee will have extra motivation coming into their match against Philly, as former RunAway teammate, Heesu, will be looking to make his life miserable during the match.
The Lúcio extraordinaire retells a conversation he had with the now Philly star, and a dream they both managed to turn into a reality.
"While in RunAway right when we were leaving, we promised to meet at the OWL Grand Finals, so it feels good that it became true, very happy about that."
According to JaeGon, Heesu would say in an interview that "Shanghai's Mercy is nothing to be scared of," something the 19-year-old playfully remarks is "a very funny comment."
The Shanghai Dragons are set to play against the Philadelphia Fusion on the 8th of October at 6:00 am PDT (2:00 pm BST).
You can watch all the action on the official Overwatch League YouTube channel (embedded below), the OWL website, and mobile apps for iOS and Android.