In recent months, different battle royale-style titles have had great collaborations with superstars from both the entertainment and sports world, such as the arrival of Cristiano Ronaldo to Free Fire during 2020, and more recently, Ariana Grande and her Rift Tour within Fortnite.
Continuing this trend, BLACKPINK, the iconic K-Pop group created in 2016 known for hits like Boombayah, will join the PlayerUnknown's Battlegrounds (PUBG) roster through a special limited-time event, after a successful crossover held for its mobile version last September.
This was revealed through a press release from KRAFTON, Inc., in which the studio in charge of the franchise announced that during August and September 2021, PUBG will welcome a brand new BLACKPINK collaboration event.
PUBG x BLACKPINK: Featured content and in-game updates
During this special event, players will be able to find special missions that will reward them with points, which they can use to acquire exclusive items based on the aesthetics of the South Korean group.
In total, there will be 38 items based on the outfits each of the BLACKPINK members wears on stage, plus in-game supply boxes with collaborative designs, skins for all kinds of weapons and accessories, decals on buildings, and even an exclusive plane tail for a limited time.
In case you cannot complete the missions before the event ends, you don't have to worry, as you will be able to buy BLACKPINK items outside of the event's period.
All 38 items based on Jennie, Lisa, Jisoo and Rosé will be available in the in-game store as cosmetic packs available until the end of 2021. Each of the sets based on the BLACKPINK stars will include themed hairstyles, costumes, a nameplate, a helmet, a weapon, and an emote.
PUBG x BLACKPINK: Schedule and more rewards
In addition, more events will be revealed later on where players will have the chance to win real BLACKPINK LV.3 helmets and autographed CDs will be given away, so don't miss out.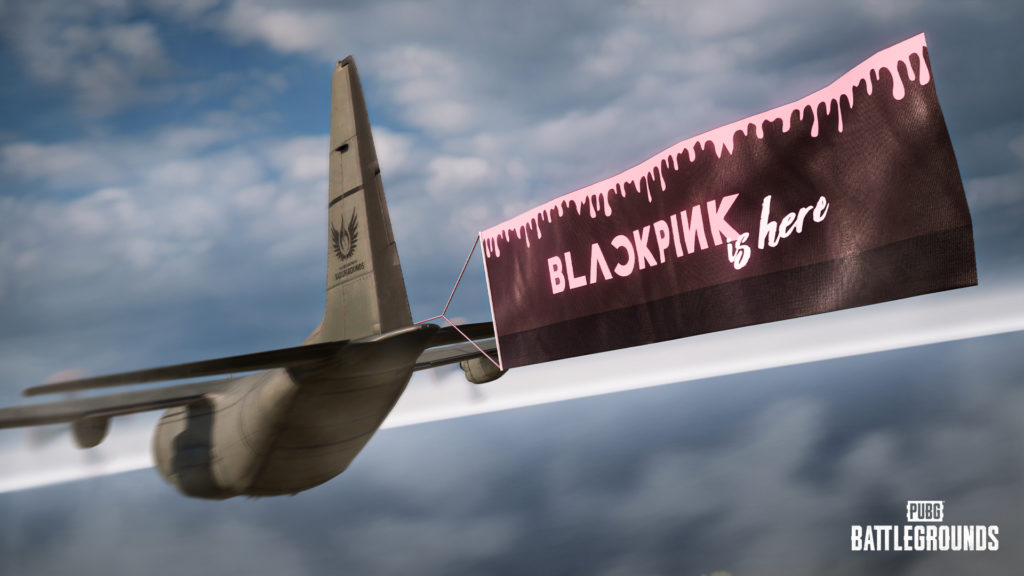 PUBG x BLACKPINK Collaboration Event will be available from 8th August to 7th September on PC, and from 12th August to 15th September on consoles.
Don't forget to check out our dedicated PUBG section filled with news, guides, esports coverage, and more.