Now that you know what's the best starter Pokemon in Arceus, let's talk about one very special feature: Pokémon's Mystery Gift.
This feature was first introduced in Pokémon Diamond and Pearl for the Nintendo DS when online capabilities became available. As this feature required an internet connection, it granted Trainers access to limited time and exclusive in-game content, including cosmetics and rare Pokémon.
The feature returns in Pokémon Legends: Arceus, and there are a few bonus rewards available via the Mystery Gift feature. This guide details how to unlock the Mystery Gift feature and locate and use the feature for Pokémon Legends: Arceus.
Pokémon Legends Arceus: How to unlock the Mystery Gift feature?
Trainers who are baffled about how to unlock this game feature in Pokémon Legends: Arceus will need to progress in the game's story missions. For this feature to become available, they must complete its fifth story mission, A Request from Mai in the Jubilife Village and Obsidian Fieldlands, respectively.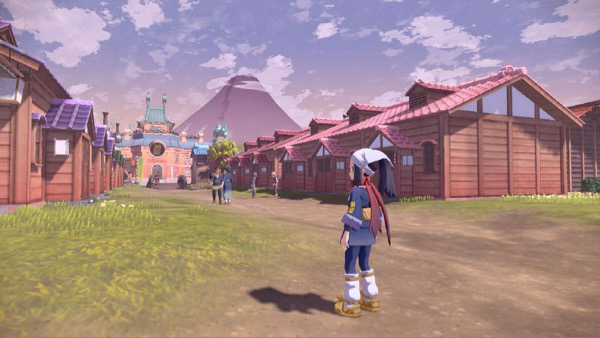 Once Trainers have defeated opponents in this story mission, the Mystery Gift feature will then be available to use. This will generally take them anywhere between one to two hours to complete if they haven't embarked on any Requests or catching wild Pokémon.
Followingly, Trainers won't receive any in-game notification that the feature has been unlocked, so we recommend completing the fifth story mission before locating the feature afterwards.
How to use the Mystery Gift feature in Pokémon Legends: Arceus?
The Mystery Gift feature will be unlocked after completing the "A Request from Mai" story mission. The next step is where to find it and how to use it to access it via a special menu.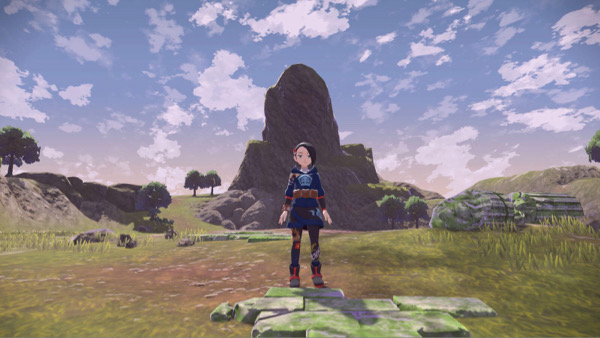 Trainers will need to hit the Up button on the D-pad to access this menu on the Switch. Then, scroll through the pages available in this menu by using either the ZL or ZR triggers.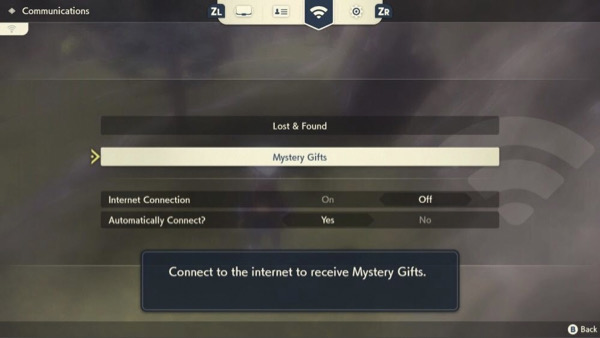 Trainers will need to look out for a page with a Wi-Fi signal icon, marking the game's Communication page. Here, they can find the Mystery Gift feature, which will connect them to The Pokémon Company online.
Select the "Get Via Internet" option browse for any potential Mystery Gifts online. As of writing, there are a few Mystery Gifts available to Trainers at launch.
These gifts are part of a Clothing set centred around the Husuian form of Growlithe. These cosmetics will be available to all Trainers for a limited period between now and 9th May 2022. These Mystery Gifts are as follows:
Fancy Kimono
Fancy Bottoms
Baneful Fox Mask
Additionally, if Trainers pre-ordered the game via Nintendo's eShop, they would have received 30 Heavy Balls as a pre-order bonus.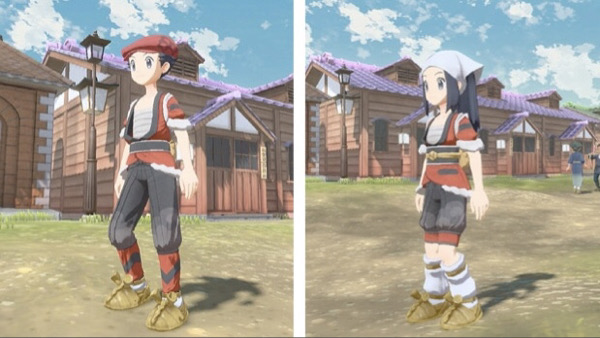 Trainers will likely receive more Mystery Gift bonuses through this feature post-launch. As such, Nintendo will announce more information, updates, events and more on the official Pokémon social media channels.
Featured image courtesy of Nintendo / The Pokémon Company.