Jonathan Evans has been crowned the Pokémon Players Cup 3 champion for Pokémon Sword and Shield.
The third Pokémon Players Cup saw the format switch to best-of-five matches for the finals, turning matches into extensive epics with back-and-forth changes to strategies.
US player Jonathan Evans was defeated in the VGC winners finals 3-2 by Leonardo Bonanomi from Italy, sending him down to the losers bracket. Through perseverance, he managed to claw his way back into the grand finals for a rematch for the championship title.
Whereas the previous Pokémon Players Cup was dominated by Coalossal, this year's finals were showcases for Venosaur and Groudon who dominated player teams. Jonathan however broke tradition by choosing Kyogre instead, which proved to be his winning ingredient.
After a tight 3-2 win, Jonathan reset the bracket. A switch to Charizard from Leonardo however appeared to turn the match in his favour, wiping out threats like Tornadus and Incineroar before they could make any significant impact on the field.
In the final round, it boiled down to a poetic face-off between Pokémon Ruby & Sapphire legendaries Groudon and Kyogre — with the latter pulling off one-hit KO move to win the tournament for Jonathan. He's now the third player to win the Pokémon Players Cup, after Santino Tarquinio and Wolfe Glick.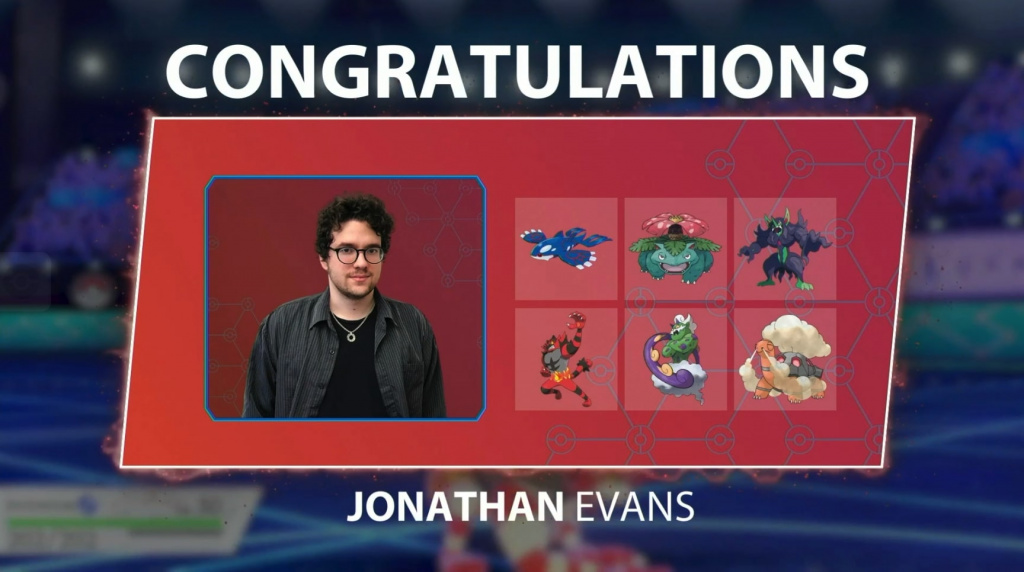 Here's the winning team (Picture: YouTube) 
There other finals outside the Pokémon VGC too. In the trading card game (TCG), US player Azul Garcia Griego had a dominating run with Rapid Strike Urshifu VMAX, winning 11 straight games and beating David Darian 3-0 in the final.
Jacob "Jukem" Waller won his first Pokémon Players Cup title in Pokkén Tournament DX, defeating reigning champion Davon "Shadowcat" Amos-Hall after coming back from the losers bracket. The pair have become the dominant players in Pokkén Tournament, having previously met in the first Pokémon Players Cup finals last year.
All Pokémon Players Cup winners receive a trophy and Travel Awards for a future international Championship of their choice.
There's already a fourth Pokémon Players Cup underway too, with the finals set to be streamed in late July. This event will also be the first official online Pokémon tournament to give out cash prizes instead of Travel Awards, offering a $45,000 prize pool.
You can check out all the matches from the Pokémon Players Cup 3 Global Finals below.