Sustainability Week is coming up, and Pokémon GO trainers all around the world can get involved. Pokémon GO's Sustainability Week will last from 20th April to 25th April 2022.
Here's how to join in on Sustainability Week, the Pokémon that will be featured, and how Niantic is helping the world by planting trees for a sustainable planet.
Pokémon GO Sustainability Week - Featured Pokémon
Pokémon GO Sustainability Week will introduce some new Pokémon to the game and improve the chances of finding other Pokémon.
Pokémon Debuts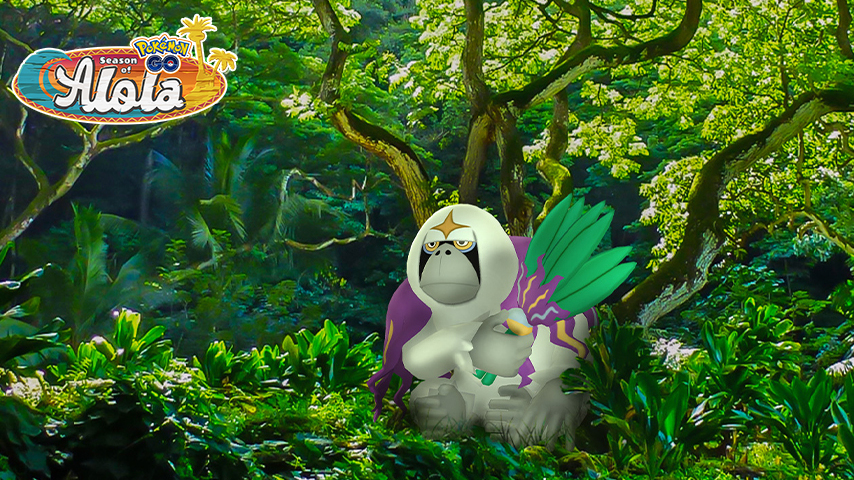 For Sustainability Week, Niantic will add the Normal/Psychic-type Pokémon Oranguru to Pokémon GO. Oranguru resembles an orangutan, a critically endangered ape - making this Pokémon a thoughtful pick to introduce during Sustainability Week.
Sustainability Week will also see the debut of Shiny Cherubi, which players may be able to encounter during the event.
Wild Encounters
The following Pokémon will be more common in the wild during the event:
Oddish
Grimer
Turtwig
Grotle
Cherubi 
Trubbish 
Ferroseed
Oranguru 
Venusaur
Phantump
All but Grotle, Oranguru, and Phantump will also be available in their Shiny varieties.
Pokémon GO Sustainability Week - Research
Pokémon GO's Sustainability week will feature special research for trainers to complete.
Timed Research
On 23rd April, trainers can participate in a Timed Research event. The Timed Research will be split into phases, with each phase taking players 1km further. Completing the Timed Research will earn players an encounter with Cherubi - who may even be shiny thanks to the event.
For every player who walks 5km or more on 23rd April, Niantic will plant a tree, going along with the Sustainability Week theme.
Field Research Task Encounters
These Pokémon will be available upon completing Field Research tasks:
Turtwig
Cherubi
Snivy
Trubbish
Chespin
Phantump
Players can also earn Mega Venusaur Energy and Mega Abomasnow Energy during the event by completing certain tasks.
Pokémon GO Sustainability Week - Collection Challenge
The Sustainability Week event will also feature a Collection Challenge. Two of the Pokémon will be Gloom and Weepinbell, but the others have yet to be listed.
Completing the Collection Challenge will earn players an Elite Collector medal, a Mossy Lure Module, and 15 Great Balls.
Pokémon GO Sustainability Week - Free Items And Bonuses
The in-game shop will feature a free Event Box: Mossy Lure Module for all players throughout the event. A 2x XP bonus from spinning a PokéStop for the first time will also be active.
That's all you need to know about Pokémon GO's upcoming Sustainability Week and how you can get involved. Want to be in the know about all the biggest Pokémon news? Check out our dedicated Pokémon section for more!
Featured image courtesy of Niantic / The Pokémon Company.