In a franchise first, Pokémon is seemingly dropping the new game releases with additional content in favour of numerous DLC expansions. 
The first of these for Pokémon Sword and Shield is Isle of Armor, with a second expansion The Crown Tundra set to be released later this year.
So when can we expect Isle of Armor to be rolled out? Here's all the information we have so far. 
What time does Pokémon Sword and Shield's Isle of Armor DLC release?
An exact time on Wednesday 17th June has yet to be confirmed by The Pokémon Company, although there is enough information to make some reasonable assumptions. 
The crux of this revolves around a planned Pokémon Home update happening on the same day, which is scheduled to take place from 9am to 2pm UTC on 17th June. 
As Pokémon Home is the sharing service between numerous Pokémon titles including Sword and Shield, it's reasonable to assume this update will add functionality with the new Pokémon arriving in Isle of Armor. 
The end of this planned update also corresponds with an official Japanese page for the title which states the DLC will drop at night in Japan, with the Home update ending 11pm JST. 
Based on the above information, it's reasonable to assume the Isle of Armor DLC will arrive around the below times across the world. 
UK - 3pm BST
Europe - 4pm CEST
West Coast US - 7am PST
East Coast US - 10am EST
Japan - 11pm JST
The Pokémon Company has also announced a special presentation taking place on Isle of Armor's release day one hour before the above times, indicating the DLC will arrive after the Pokémon Home update or possibly after the 11 minute presentation. 
We'll update this page if Nintendo confirms the release times. 
How can you access Isle of Armor? 
In a preview from IGN, it was revealed players can access the Isle of Armor DLC after accessing the first Wild Area - so you won't need to actually beat the main story. 
It's also stated the DLC will adjust to your level, so if you Pokemon in your party are around level 50, the wild Pokemon in Isle of Armor will be around the same level. 
What can we expect in the Isle of Armor DLC?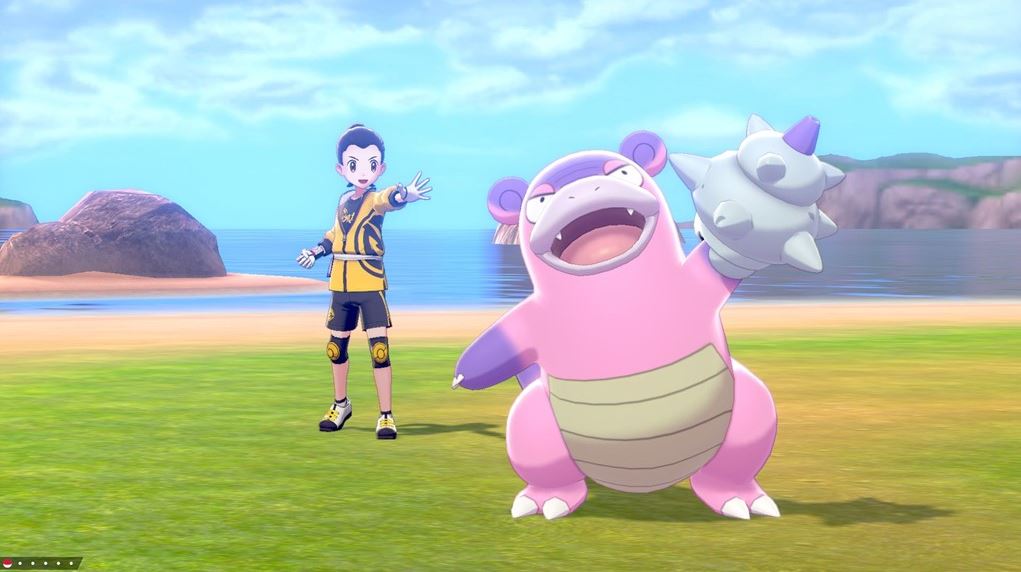 Get ready for Galarian Slowbro (Picture: Nintendo)
Isle of Armor gives players a whole new area to explore, which features a Pokémon Dojo where you'll be trained by Mustard. 
A bunch of new (and old) Pokémon will also be added, including Kubfu who will be given to you at the Dojo, with players able to evolve him into different types of Urshifu depending on which tower they wish to train. 
You'll also be able to evolve your Galarian Slowpoke into a Galarian Slowbro, while the original starters will also receive new Gigantamax forms too. 
New items, abilities and moves will also be added as well, which could have a major affect on the competitive meta moving forward. 
Pokémon Sword and Shield's Isle of Armor DLC releases Wednesday 17th June on Nintendo Switch.