The question of who the best players are in any game is often fraught, and deciding who are the top 10 players in
Rainbow Six: Siege
is no different.
Season 11 of the Pro League well on its way amidst the Coronavirus pandemic, and with a huge influx of viewers we thought it would be fun to jump into this conversation and tell you who we think are the best.
Utilizing data from all throughout the previous year, we have compiled what we believe to be the top ten Rainbow Six: Siege players of 2020.
10) Bryan "Elemzje" Tebessi - Team Secret/BDS Esport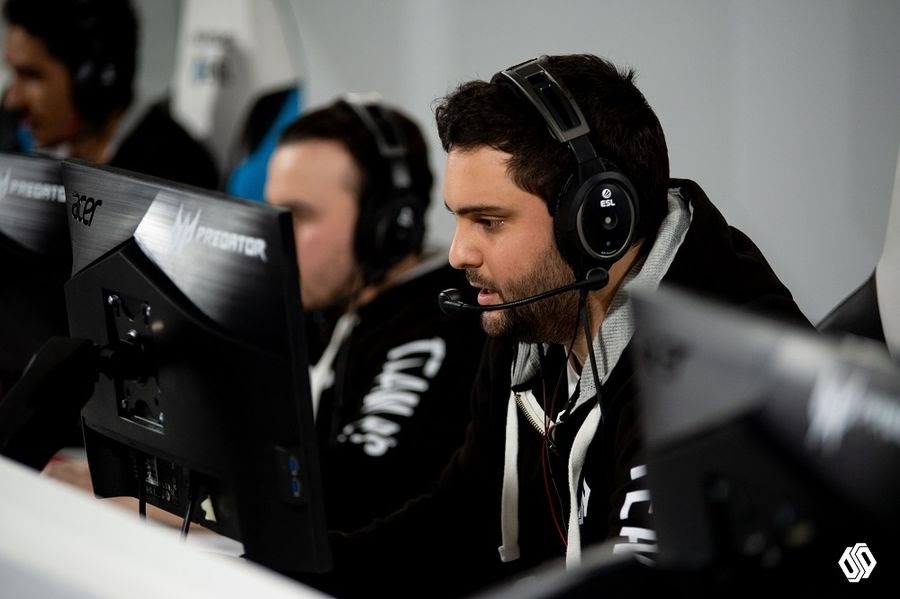 Elemzje plays for Team Secret (Credit: BDS Esports)
Elemzje flew largely under the radar this past year due to his previous team the year, Team Secret, performing poorly at LANs.
That being said, Elemzje was the only player in Pro League to score in the top four places at both Majors, scoring 4th place with Team Secret earlier in the year, at the Raleigh Major, and 4th place again at the Six Invitational 2020 under BDS Esports.
The shift to BDS Esports happened just before the Six Invitational as well, giving credence to his consistency and proficiency with Siege. He managed to perform among the best on his new squad despite having such limited exposure to their tactics. 

Along with the achievements listed, his performances were among the best individually compared to his peers, with consistently good ratings across the board.
It was a rarity that he didn't have something to contribute to a round, and that kind of consistency is why he belongs on this list. 
9) Paul "Hyper" Kontopanagiotis - DarkZero Esports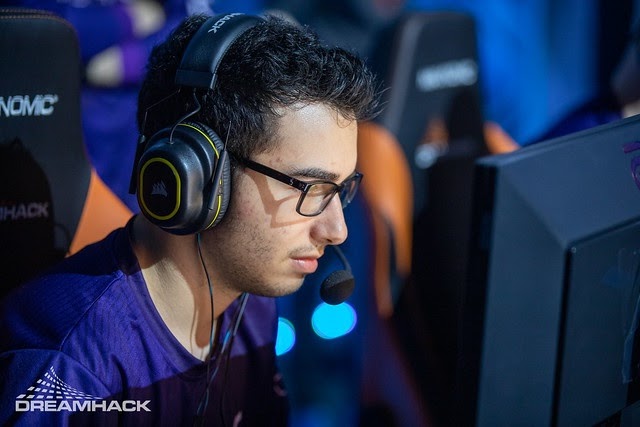 Hyper is a frag king (Credit: DreamHack)
Hyper is undoubtedly one of the best out-and-out fraggers in Siege. 
He has one of the most consistent track records for winning gunfights in the entire history of the game, rarely ever leaving a match with a negative K/D. While DarkZero's performances have been middling, it is clear that Hyper's input has thrust them into the forefront through pure fragging skill alone.
Few can dare to say they can take a gunfight with this man and be confident they can win a majority of the time, and that is why Hyper is such a force to be reckoned with. 
8) Kyle "Mint" Lander - DarkZero Esports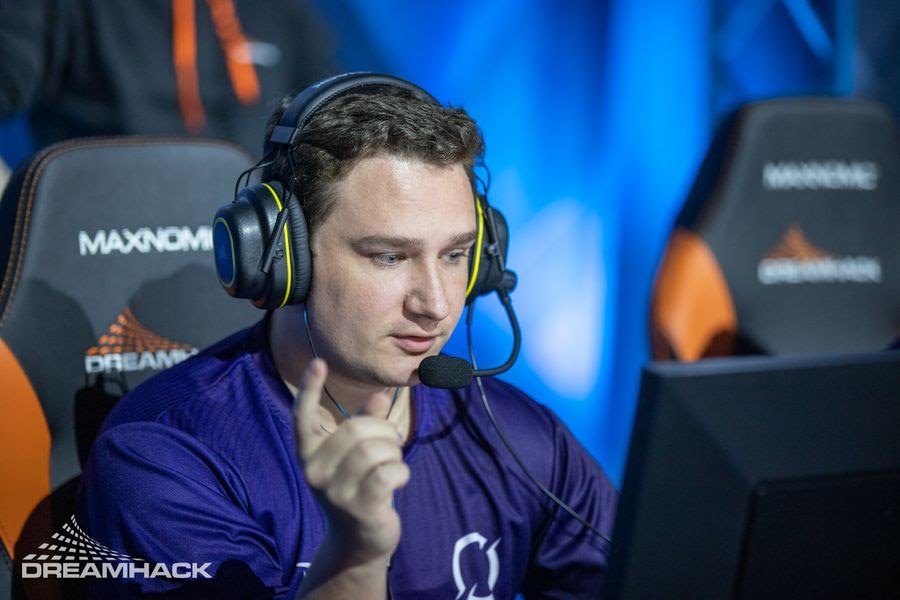 Mint plays for DarkZero (Credit: DreamHack)
As mentioned with fellow DarkZero player Hyper, DarkZero as an organization that hasn't exactly set the world alight.
Where Hyper has fragging capabilities far and above most players in Siege, Mint has to be one of the most consistently impactful players, at least in North America.
For someone whose main operators consist of Support to Utility fraggers, he consistently has a higher K/D and survivability than most other members of his DarkZero squad. Playing utility operators such as Thatcher and Smoke doesn't always give one the openings to get kills, and yet he always remains at the top of the pack.
7) Maurice "AceeZ" Erkelenz - Various Teams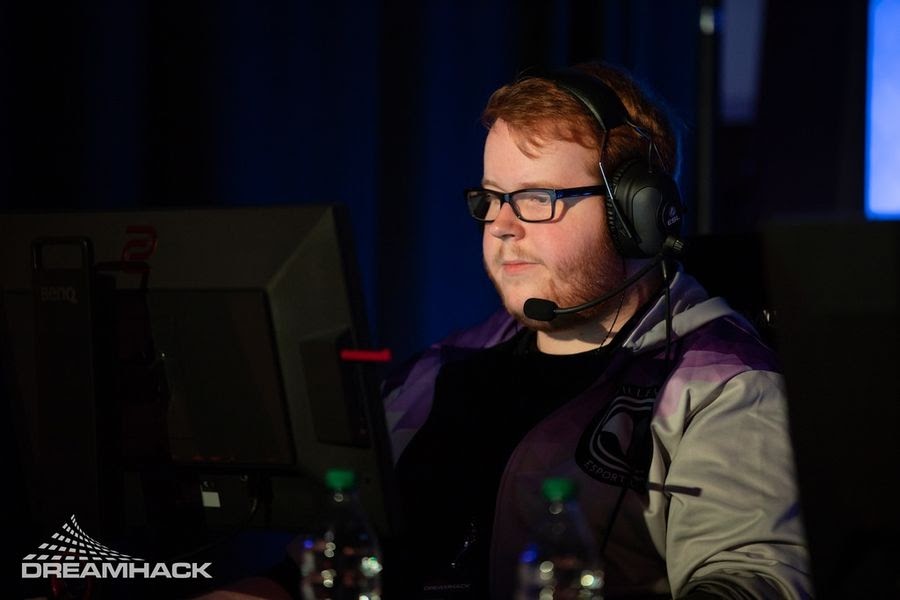 Aceez has been consistently impressive (Picture: DreamHack) 
Aceez had been thrust around to many different teams over the past year, with little to no success granted in any of them.
While Aceez had not obtained measured success with any particular team, individually he maintained arguably the most impressive single performance of the year.
He had among the most consistent impact on rounds out of any player despite his frequent shift between organizations throughout the year, and he played his role as utility fragger beautifully no matter where he was.
6) Danil "JoyStiCK" Gabov - Team Empire
There are few names in the 'Rainbow Six: Siege' community as prevalent within "Pro League Compilation videos" as Joystick. While some others may be a more consistent fragger, Joystick is absolutely one of the best out there.
His pure gunskill is absolutely insane, to the point where he finds himself constantly carrying his team on the leaderboard, even if Team Empire is losing.
He is, in its purest form, an Ash-Jäger main. He gets the kills that his team needs going into each round, and sets himself and his fellow teammates up to gain map control very quickly. Joystick is far and beyond one of the best entry fraggers Siege has, and Team Empire is very lucky to have him.
5) Nathanial "Rampy" Duvall - Spacestation Gaming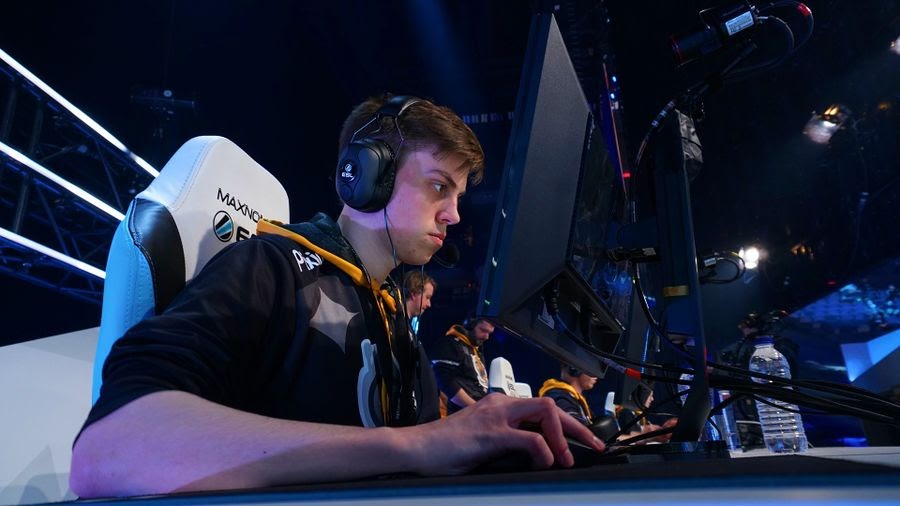 Rampy is a key force for Spacestation Gaming (Picture: ESL) 
Rampy started off the year in a bit of a tough place in SSG. The team overall was struggling to get their footing, especially at LANs.
Rampy was standing above his team in terms of performance even then, but it was far from enough to save them. After fellow SSG teammate Canadian took over as the team's in-game leader, Rampy managed to skyrocket his performance even higher.
By the time of the Six Invitational, he flung himself to MVP nearly every match his team played, and helped them keep a flawless record up until their 1st place victory for 2020.
Read more: CR4ZY are capitalising on lockdown to achieve their Rainbow Six Siege dreams 
4) Jason "Beaulo" Doty - Team SoloMid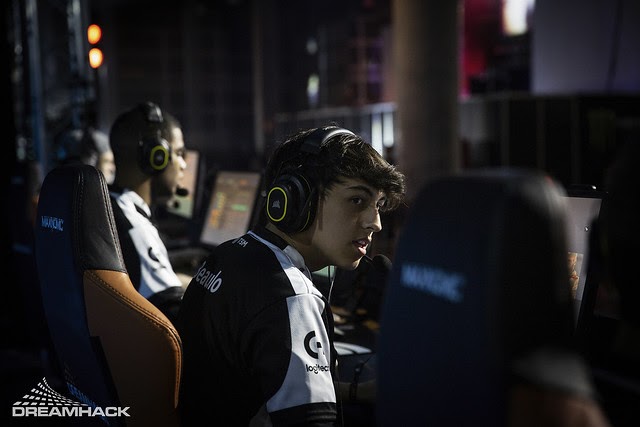 Beaulo was picked up by TSM aged 18 (Picture: DreamHack) 
Beaulo started towards the beginning of the game's lifespan as Siege's most famous "Ranked Star". Even before he began his now-famous streaming career on Twitch, he was equal parts considered a 'God' of Siege as well as the most blatant 'hacker' the game had ever seen.
Many used him as an example of how "bad" Siege's anti-cheat programs were, saying that if someone as "obvious" as him were still around, then the programs must be awful… right?
Once Beaulo began his streaming career, all those voices were silenced in an instant. Pro League organizations began jumping at the chance to reel in the young star the moment he turned 18, the minimum age to compete in Pro League.
TSM picked him up just before his 18th birthday, and the team has seen relative success ever since. Beaulo maintained the highest ratings on his team throughout the year despite how new he was to playing competitively, and helped lead TSM to a 3rd place victory at the Six Invitational.
While this has nothing to do with the decision to list him here, the amount of new viewership Beaulo brought to Pro League is nothing to scoff at. He introduced many fans who had never even heard of Pro League before to the genre, and that should be celebrated in equal measure.
3) Ben "CTZN" McMillan - Natus Vincere, G2 Esports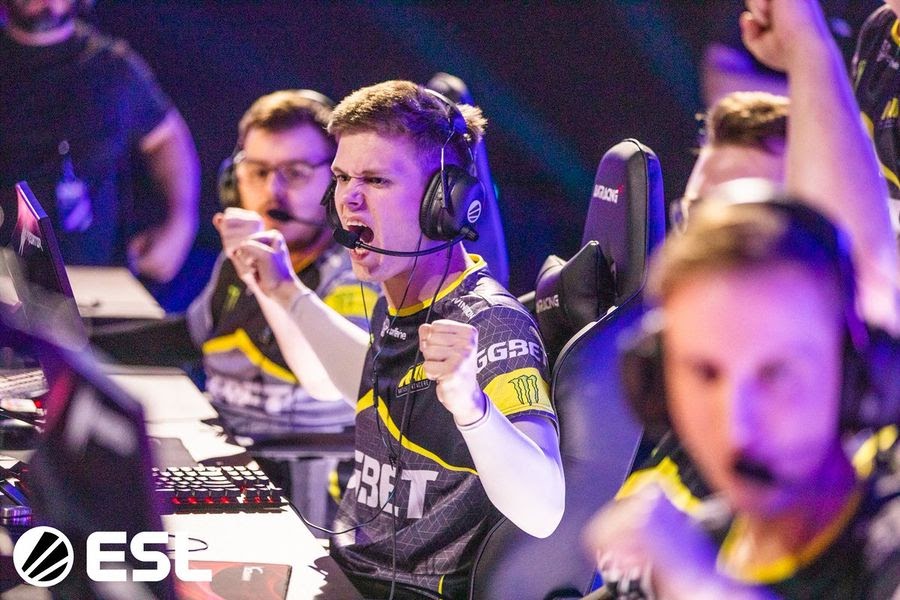 CTZN recently signed with G2 Esports (Picture: ESL) 
CTZN managed to be a standout player no matter what match he was in. He was not necessarily a player of consistency, however he stood out the most while his team was on the backfoot.
He was the MVP of nearly every NaVi victory throughout the year, and there were quite a few of those victories to speak of.
NaVi during that time had a tendency to 2:0 the enemy absurdly quickly, and a massive part of this is due to the pure skill of their entry fragger in CTZN.
2) Stéphane "Shaiiko" Lebleu - BDS Esport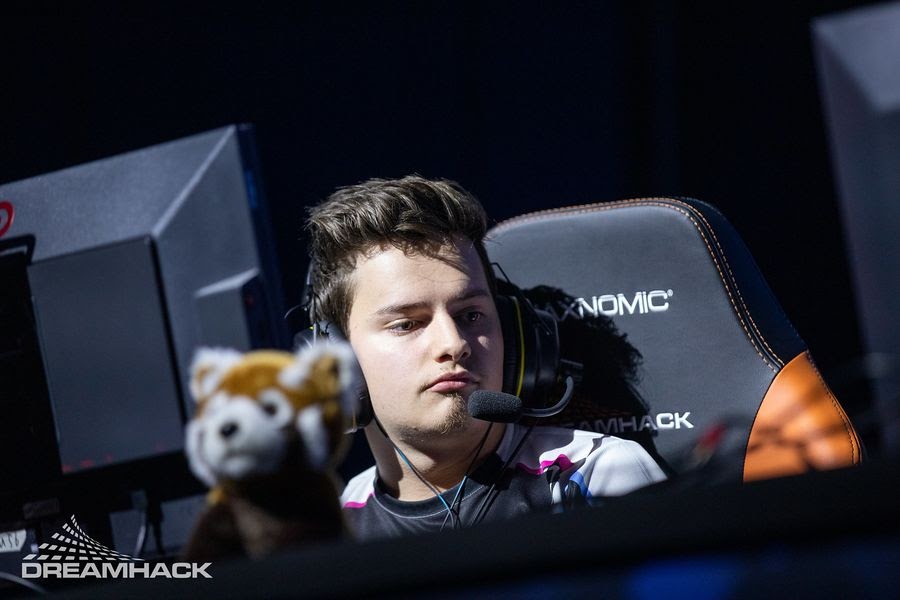 Shaiiko plays for BDS Esport (Picture: DreamHack)
Like Joystick, Shaiiko is absolutely iconic in every Pro League clip compilation under the sun. His gun skill is near unparallelled, and his knowledge of the game is something that undoubtedly will be analyzed for seasons to come.
Historically, he had his worst performances at LANs. This led to many community members to doubt his abilities under pressure.
This would be quickly disproven, as at the Six Invitational, he placed multiple aces under his belt with relative ease.
1) Jake "Virtue" Grannan - Fnatic, G2 Esports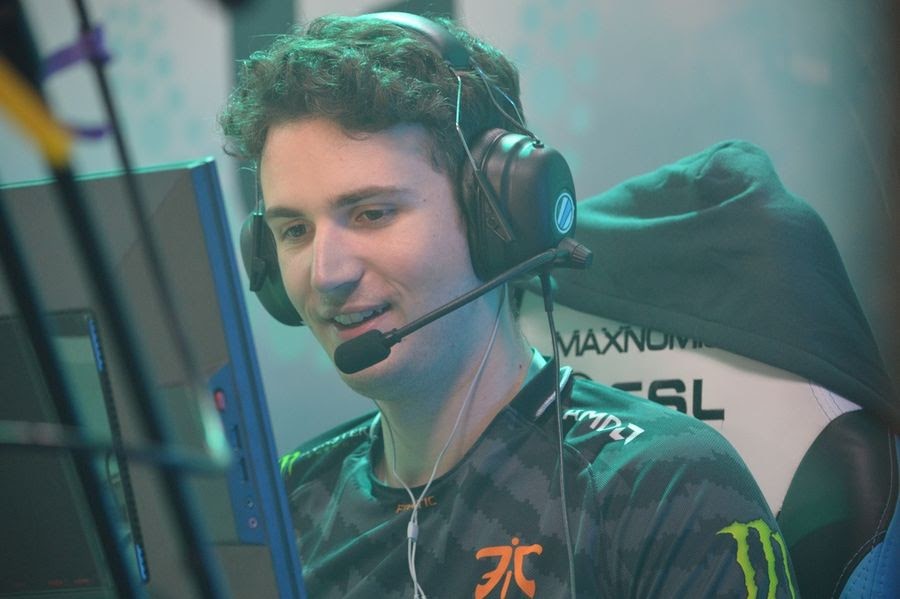 Virtue is our top player (Picture: ESL) 
There is something to be said about the difficulties APAC teams have to face while trying to compete on a global scale.
Due to the sheer distance between it and other regions, scrimming with other teams is incredibly difficult, and this leads to the entire region missing out on a massive aspect of professional players' training each season. APAC teams, like FNATIC, have to rely on practicing their strategies in relative seclusion, and adjust things as they go when they apply them at LANs.
Despite all these difficulties, FNATIC put on an incredible showing on the leadup to the Six Invitational, in large part to their phenomenal fragger in Virtue. He is easily one of the best Buck players in the APAC region, if not a contender for best in the world.
His sheer vertical knowledge of the game is nothing short of astonishing, and he applies this in equal measure on his defencive rounds. The impact he has on rounds is nothing short of incredible, and his overall performance is consistently above the rest, especially leading up to and at the Six Invitational. For this reason, he is our number one pick.