Resident Evil 8 Village hides many valuable treasure items scattered across the map. Some of them are easy to find, some not so.
Amongst those secret treasures, Beneviento's Treasure is particularly tricky to find and even trickier to get access to it, as it requires you to find a unique item that is in a completely different location from the treasure itself.
Once you know what you need to find and where to find it, the puzzle becomes quite easy, but if you are unaware of what you need to do and when to do it, then you will probably miss the solution.
If you are having problems finding Beneviento's Treasure in Resident Evil 8 Village, check out the solution below.
How to get Beneviento's Treasure in Resident Evil 8 Village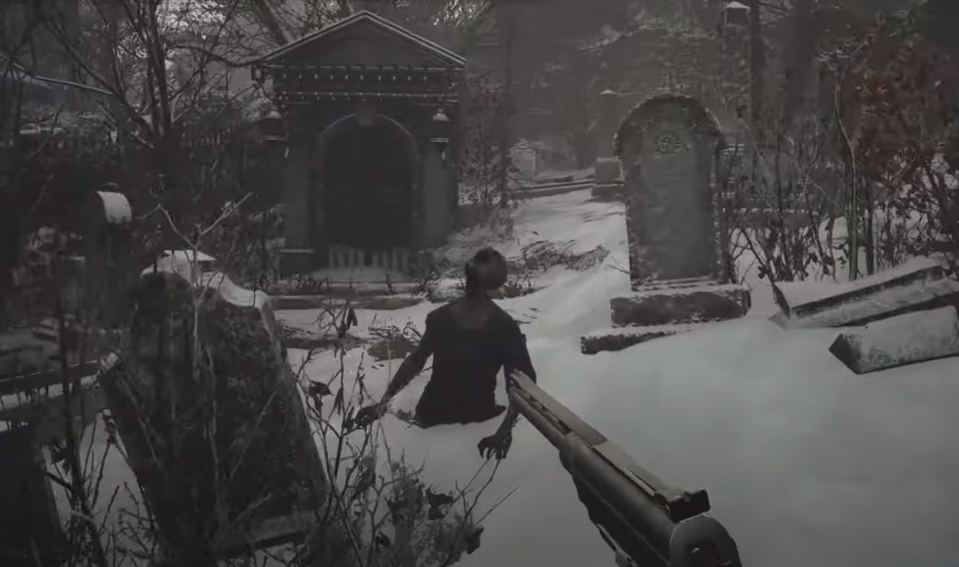 (Picture: Capcom)
The Beneviento Treasure will not become immediately available.
Instead, you will get a chance to find it after you return to the village for the third time from House Beneviento.
Go directly to the graveyard, and you will see that one crypt that was previously locked is now open. That crypt is on the left from the Castle Dimitrescu entrance.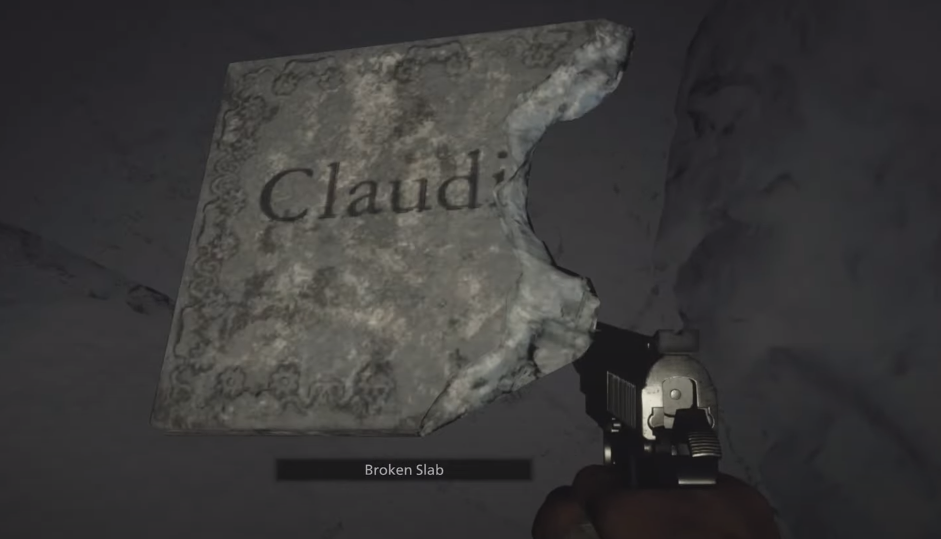 (Picture: Capcom)
Some zombies will attack you there, just kill them, and then go inside the crypt and take the item. That item is the Broken Slab and it is a key piece of the puzzle.
Make sure to take the Broken Slab now, as this will be your only chance to do so! If you miss it, it's gone forever!
How to use the Broken Slab in Resident Evil 8 Village 
Now that you have the Broken Slab, go all the way back through the Altar, Potter's Field, Suspension Bridge, and Garden, and you will find a huge secluded grave. It should be marked on your map.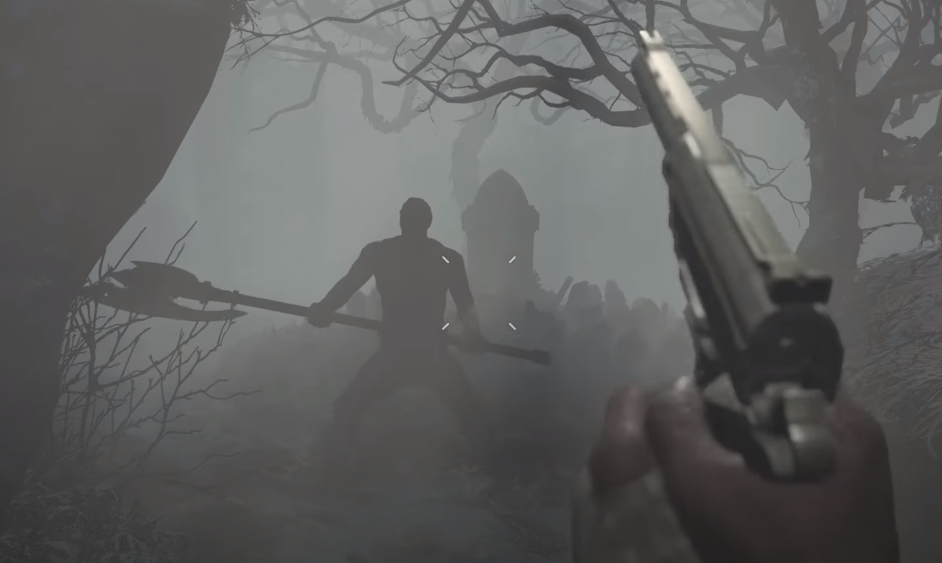 (Picture: Capcom)
Near the garden, there's a ram which you can kill for some meat. Before you enter the grave area, a huge enemy with an axe will jump on you, but it should not be that hard to kill him. Pick up the Giant Crystal Axe after you kill him, and grab anything else you can find around.
Finally, place the Broken Slab on the grave. The gravestone will move and you will take the treasure - Berengario's Chalice!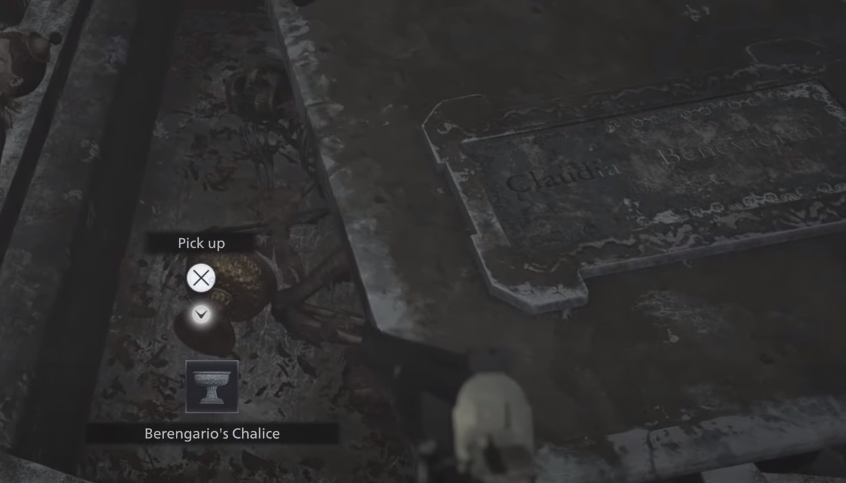 (Picture: Capcom)
What to do with Berengario's Chalice?
As with all other treasures in the game, your only option is to sell it to Duke and take the reward, so once you have it, head back to him and make the trade.
Thanks for reading and for everything Resident Evil Village, check out our dedicated section filled with guides, news and more.