2022 is poised to be a big year for SEGA and Sonic fans around the world. With Sonic The Hedgehog 2 hitting theatres this April, being received positively both critically and commercially and Sonic Frontiers, an open-world take on the series, set to launch during the Holidays, future is looking bright. 
The SEGA mascot has also shown up in other titles this year, mostly as a cameo appearance. However, game developer Gamefam surprised Sonic fans by announcing the first-ever official Roblox experience featuring the blue hedgehog, called Sonic Speed Simulator. 
"We've worked closely with SEGA to create an official Sonic the Hedgehog experience on Roblox that will authentically delight the hundreds of millions of Blue Blur fans around the world," said Joe Ferencz, CEO of Gamefam. "We're proud that SEGA entrusted our talented team of creators to bring Sonic to the metaverse and deliver the highest velocity, and probably best-looking, game in Roblox history."
Roblox is one platform that's branching out from being just a videogame. Opening the floodgates of creativity by allowing creators to come up with incredible projects, Roblox Corporation is making a case for becoming one of the most interesting metaverse outlets in the web 3.0 race other companies such as Epic are taking part in. 
What is Sonic Speed Simulator?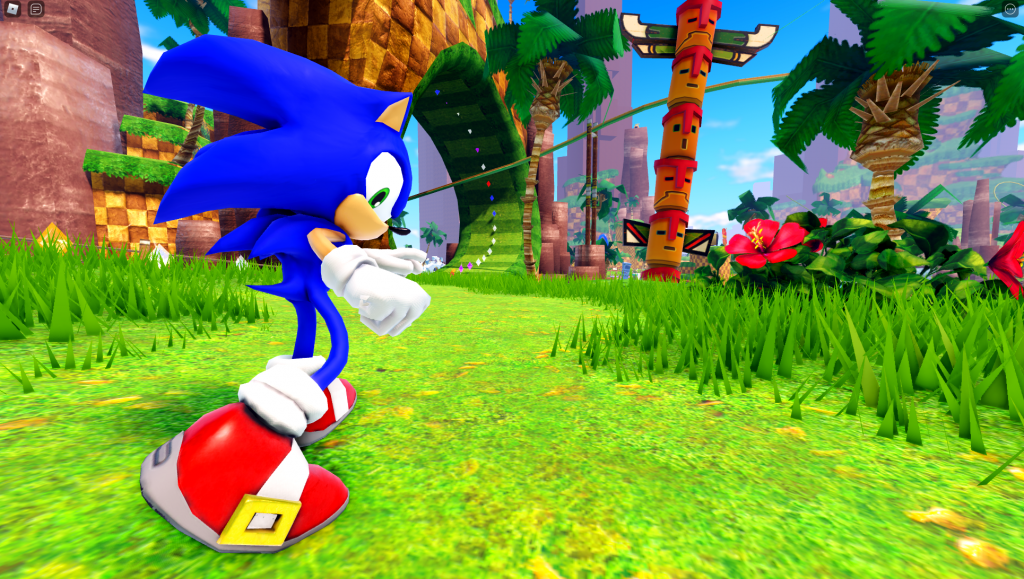 Sonic Speed Simulator is essentially a series of Sonic-inspired Roblox hubs that players can free roam and explore at will, either using their own avatars or by utilising special Sonic and Tails skins. 
Some classic worlds such as Green Hill Zone and Chemical Plant make an appearance. Players are free to collect rings and emeralds that increase their speed, there are also Chaos pets that gain XP providing even more boosts.
On top of free-roaming, players can actually race each other in all the available hubs, making it a fun PvP experience. 
How to play Sonic Speed Simulator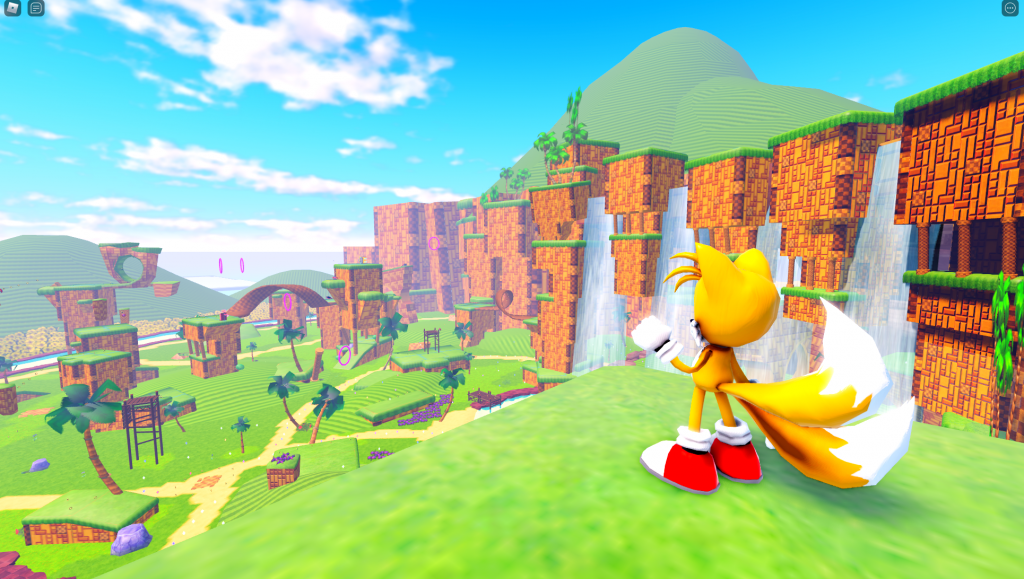 Sonic Speed Simulator is currently in closed beta, with paid access available for 50 Robux. This means that the beta can only be accessed if you're playing Roblox on a PC.
Gamefam has confirmed via social media that once the game leaves beta testing it'll be free to play for all Roblox users. It will playable on PC, mobile, and console.
We're still in the testing phase, but once it's released it will be free to play!âš'️

— Gamefam Studios (@gamefamstudios) April 13, 2022
You can download Sonic Speed Simulator from the official Roblox website. Once the game receives 10k likes from users, Gamefam will reveal a new Sonic skin free for all players to use. 
For more on all things Sonic, check out our dedicated video games section to stay updated.
Featured image via SEGA/Gamefam.