Rocket League player Landon "BeastMode" Konerman walked away from esports tens days into the RLCS 2021/22 season due to things getting stressful and tiring for the 16-year-old pro. "It started to take a toll on my mental health," he said back in late October.
Now, the rocketeer is slowly returning to the scene and carefully considering all options that are presented – maybe taking too long to decide, to some eyes.
After speculation linking him with Kyle "Torment" Storer and Robert "Comm" Kyser on Version1, the young prodigy is now reportedly trying out with Team Envy despite being sent a contract by the Minnesota Vikings-owned org.
This came to light after Achilleas "Achilles" Fotiou, the brains behind the transfer-talk Shift Twitter account, posted and deleted a quote retweet to the Envy tryout news. "Received contract. Ghosted and tried out with another team," wrote Achilles.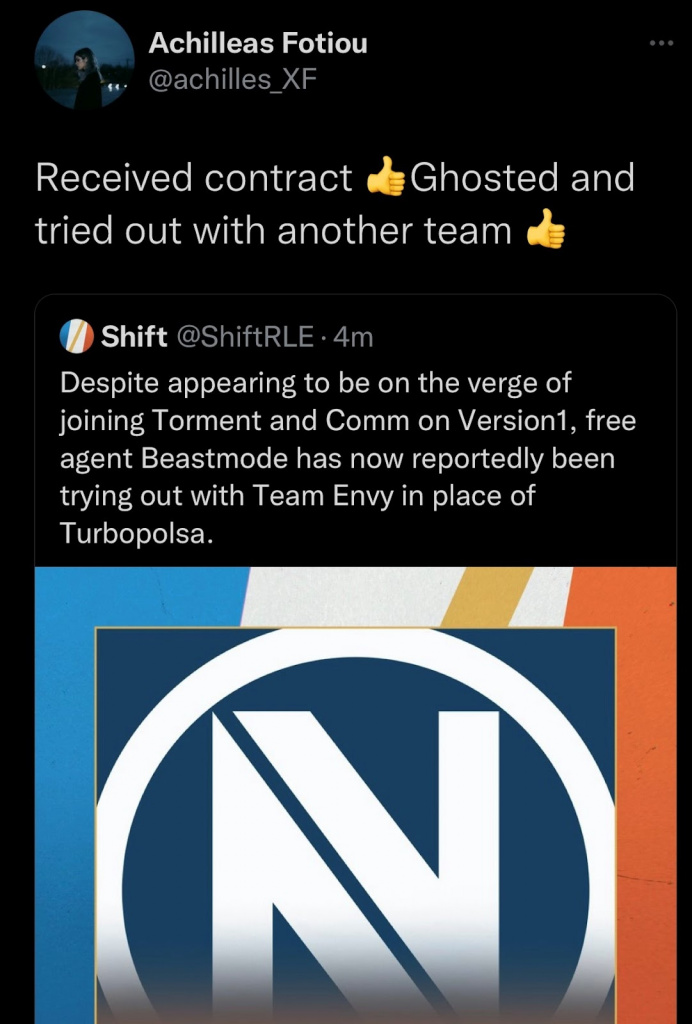 BeastMode to V1 in place of former world champion, Jesus "Gimmick" Parra, was designated "likely" only 24 hours prior to Shift reporting the apparent change of heart.
Shift, a reputable source of Rocket League transfer news, stated that "despite appearing to be on the verge of joining Torment and Comm on Version1," Beast was now trying out with Team Envy after their underwhelming RLCS Major performance. 
Whilst it was initially reported BeastMode was replacing the four-time world champion Pierre "Turbopolsa" Silfver, a correction was sent out specifying the 16-year-old would be taking the place of Massimo "Atomic" Franceschi.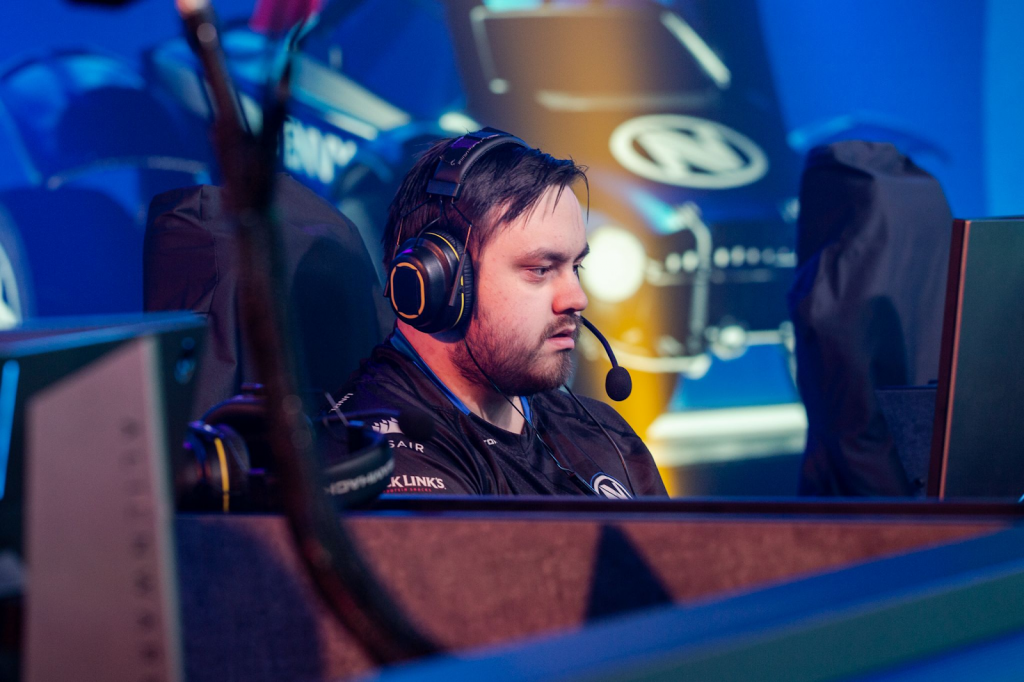 The trade window for the RLCS 2021/22 season is active until 2nd January 2022 at 11:59 pm PT. All teams, including Envy and V1, will have until then to add up to one player to their roster without forfeiting their Fall Split circuit points – points that are much needed to qualify for the world championship
BeastMode declined to comment. Achilles has been reached out and is yet to respond at the time of writing. We'll keep you updated as the situation develops.
Make sure to follow us at @33Boost on Twitter for more esports news, game content and Psyonix-sponsored giveaways and check out our dedicated Rocket League GINX TV section.
Featured image courtesy of Twitter/Version1.