In a move that seems taken out of The Office US, Fortnite player Benjy "BenjyFishy" David Fish has been "added" to the NRG Rocket League professional team as the substitute of the substitute -- you read that right.
The 17-year-old has been a part of the North American org since March 2019 and is nearing the half-a-million-dollar mark in total earnings through his professional Fortnite career.
He has been picking up another Epic Games' up lately with Rocket League and while he has participated in content creation for the official NRG Esports channel, he has recently peaked by reaching Grand Champion I, one of the top four rank sets in the game.
The move was announced just in time for Rocket League Esports Meme Day over at their official subreddit as NRG went full out on their Twitter account with a graphic "confirming" that the "substitute for our substitute" spot is covered.
The NRG's Rocket League team announced their content creator, Wyatt "Musty" to be their official fourth-man for all upcoming competitions back in March of 2021, fully transitioning from YouTuber to professional player and potentially teaming up with his idol Mariano "SquishyMuffinz" Arruda.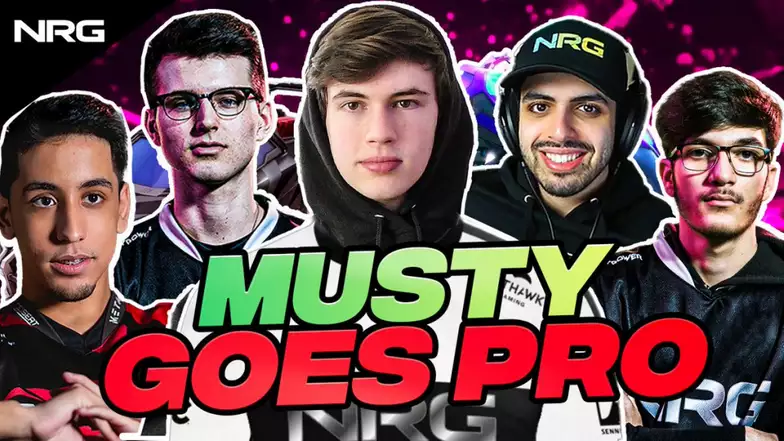 (Picture: NRG Esports)
It is no question it takes an undoubtedly and innately skilled video game player to professionally compete in two of the most coveted esports in 2021, but along with RLCS regulations and the rank differential between the official squad and Grand Champions, this announcement is merely an impressions and likes machine for their Twitter account.
But who knows? Maybe, in the right amount of time and with a rule twitch here or there, we can see BenjyFishy giving it a shot and hanging his banner in Champions Field.
You're on notice, Pierre "Turbopolsa" Silfver. You've been warned.
For more Rocket League content, make sure to follow our GINXTV portal @fastkickoff on Twitter!