If Rocket League Esports drama is going around, it's no surprise to hear Slater "Retals" Thomas is involved. The regional champion is yet to shy away from hot takes about his fellow pro players.
On the fifth episode of First Touch streaming on Rocket League's Twitch channel, the podcast hosted Spacestation Gaming's own, Retals, as their guest for the duration of the show as he decided to call out one of the circuit's staples, Mariano "SquishyMuffinz" Arruda.
When talking about the still up-in-the-air RLCS X LAN event and how the North American region might fair off against the best of the best, Retals immediately praised their Grand Finals opponents Team Envy and did not hesitate to fire shots at the Canadian player and former World Champion.
"I don't see NRG doing all that much with Squishy in the roster, I think he's holding them back a little bit." SquishyMuffinz was signed to NRG back in June 2020 to replace Pierre "Turbopolsa" Silfver after the org won their first RLCS World Championship back in Season 8.
"I think Squishy is a great player, but I think [he] is a little step behind in the meta… he didn't play his greatest," referring to their Championship Sunday matchup.
The Spacestation squad is fresh off a regional championship victory against Team Envy but not before having to go through NRG, defeating them 4-2 in the single-elimination bracket Semifinals.
Retals' shots at Squishy mostly refer to North America's current fast-paced gameplay and bump/demo meta, inferring the former Cloud 9 player is perhaps past his prime.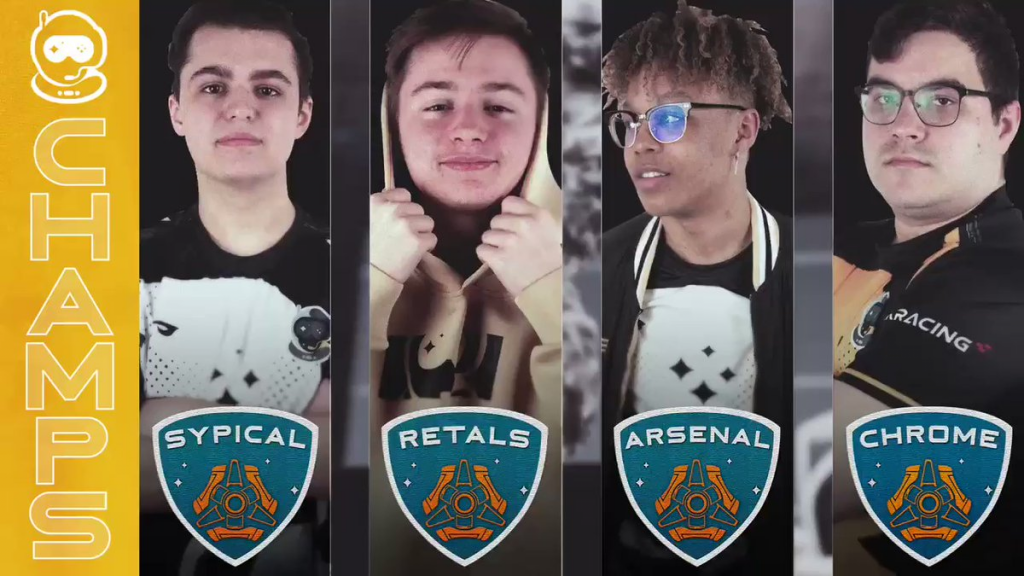 (Picture: @SpacestationGG/Twitter)
Whilst SSG took the crown for the second Spring regional, NRG still finished the tournament in the top four placements, maintaining a 130 RLCS point lead over Team Envy and securing their 1st place spot in North America for one more event.
This isn't the first time the 18-year-old has stirred the pot in high-profile contexts, as he teased the European professional Rocket League scene by calling them inferior to North America, being that way "for the last year or so."
Love him or hate him, Retals has learnt how to keep his name in everyone's mouth whether because of his results or the words that come out of his. Living in everyone's head cross-region and rent-free.
For more Rocket League content, make sure to follow our GINXTV portal @fastkickoff on Twitter!