He's done it again! He's done it again! Ellevens have signed Matt "
pickapixel
" as the newest addition to their content creators team.
The English organisation gets a huge pick-up in Pixel as he uploads daily Rocket League content to YouTube and TikTok which mostly revolves around crate openings and trade-in reaction videos.
Pixel received a warm welcome from Ellevens' co-owner Gareth Bale as the British YouTuber will represent their brand on every no-look, no-reaction and nose trade in the future.
The 23-year-old has collaborated with similar content creators like Alejandra "Athena" and JonSandman, the latter being a pioneer in the crate-opening/RNG genre and dominated it back in the early days of Rocket League YouTube.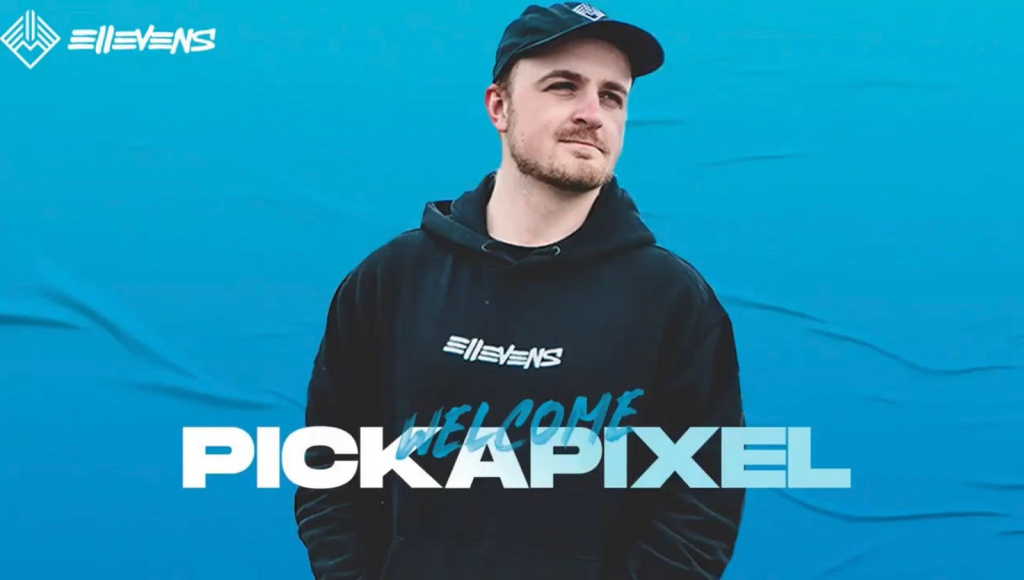 (Picture: Ellevens)
At the time of writing, pickapixel is at 88% completion or 883,000 PIXELARMY members on his journey to hit the one-million-subscriber milestone, amassing a whopping 165+ million views since joining the video platform back in 2016.
Pixel's signing might indicate a return to the competitive scene from Ellevens as they parted ways with their South American Rocket League roster back in January 2021 and RLCS 11 starting engines soon with the current season coming to a close next month.
Maybe the signing of the British YouTuber is hinting Ellevens' stay in the old continent for RLEsports rather than chasing glory in a foreign land.
Whatever the org decides to do moving forward, everyone here at GINX TV would love to congratulate Pixel on his signing and overall major success. 
Five years creating content is easier said than done (and not even counting other YouTube projects) so here's to many more vids, subs, crates and "oh my days".
I've been Mitch, you've been awesome, and I'll see you on a Pix video very soon.