Rocket League Sideswipe is now live and available for download globally after a brief beta test. The full release went live on Android and iOS platforms and players are already enjoying the fast-paced socCar title.
Just like Rocket League, players are able to party up with friends to play as a squad and maximize the fun. Though it's been an exciting and highly-anticipated debut, players are still searching out questions about the new release.
Among the more popular queries, players want to know, is Rocket League Sideswipe coming to consoles?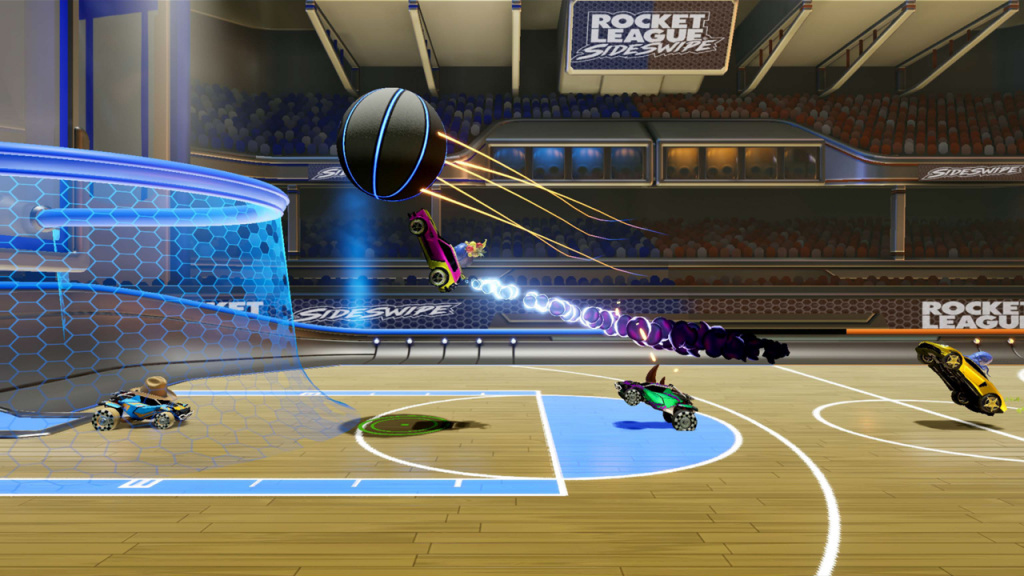 Is Rocket League Sideswipe on Nintendo Switch, PlayStation, or Xbox?
After Rocket League has grown massively in popularity over recent years, Psyonix decided to release Sideswipe as a mobile alternative. The game is now live and available for download on Android and iOS platforms and can be played on PC using an Android emulator.
But players on consoles have been raising the question since release, is Rocket League Sideswipe coming to the Nintendo Switch, Xbox, or PlayStation family of consoles?
What's everyone think of #RocketLeagueSideSwipe? 🤔 All of us at MPG have been having a blast! 😎 pic.twitter.com/4kuumWsQBj

— Melon Patch Gaming 🍉 (@MelonPatchGamin) November 30, 2021
So far, there is no word yet from Psyonix as to whether or not Rocket League Sideswipe will release to consoles. Rocket League is, of course, available on all of these platforms and has been for a number of years so it may well be the case that Psyonix has little appetite to bring the mobile version to consoles.
However, from a technical point of view, there is little doubt that the consoles could run the game so really the only thing stopping it from happening is Psyonix's will. 
Be sure to check out the rest of our dedicated Rocket League page for all the latest from Rocket League Sideswipe, now live on multiple platforms.
Featured image courtesy of Psyonix.