On 22nd April, the NA's organisation Kansas City Pioneers announced they are parting ways with their current professional roster but are not planning on "leaving Rocket League for good & look forward to sharing exciting news" with their fans soon.
Their RLCS run has got to be one of the fastest rises to the top, becoming a household name in less than a year since entering the Rocket League Esports scene.
The roster composed of Michael "Memory" Moss, Landon "BeastMode" Konerman, captain Jalen "rapid" Parker and coach "hawpsu" has been immediately picked up by Shopify Rebellion, a newly born North American organisation ran by the e-Commerce company, Shopify.
In what inherently suggests a buyout, the former Pioneers roster will be playing under the Shopify Rebellion banner effective immediately, keeping their RLCS points and leaderboard placements intact.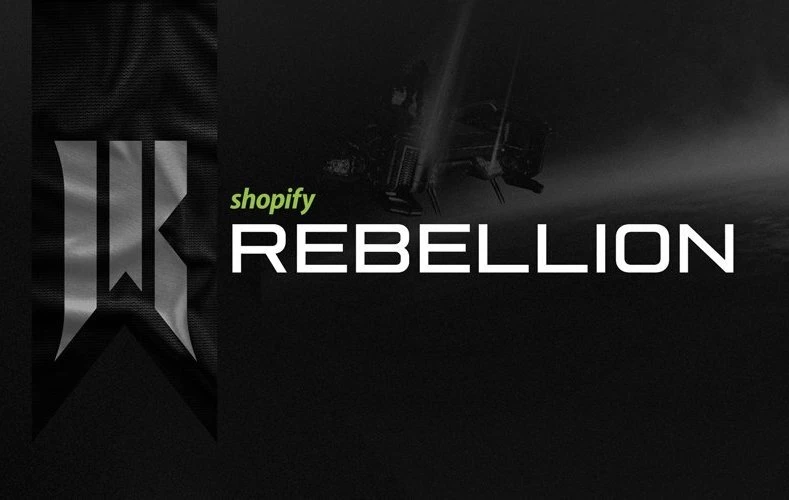 (Picture: @ShopifyRebels/Twitter)
Shopify Rebellion entered the esports world just two months ago in February of 2021, and currently holds two professional rosters in the StarCraft II and Rocket League titles.
Their Rocket League pick up is impressive, though, as they have gotten their hands on a world-class roster who has made a name for themselves this last RLCS Season X.
Currently, in 7th place in North America only behind FaZe Clan and G2 Esports, the former Pioneers roster is fresh off a top-four The Grid placement and has reached the Grand Finals twice during Regional Events.
KCP is walking away for the moment from the Rocket League professional circuit with a total of $77,100 in earnings from July 2020 to April 2021.
With better performances than both FaZe and G2, now the Shopify Rebels could squeeze their way into the RLCS X Championships in June 2021 where a huge $400,000 prize pool awaits for their region.
The third and final regional event in North America, the Lamborghini Open, kicks off today where the roster of Beastmode, Memory and rapid, now named the Shopify Rebels, will be making their RLCS debut.
For more Rocket League content, follow us at @fastkickoff with yours truly giving away a Lamborghini Bundle on 26th April 2021.