Monstercat artist and Season 2 headliner, Kaskade will have a new wave of items dropping in the Rocket League item shop before the show is over.
After Season 2 was extended from 31st March to 7th April, Psyonix announced the addition of fresh Kaskade-themed decals, wheels and anthems, alongside the return of fan-favourite "Flip Reset" ICYMI.
The full list of Kaskade items can be found below:
Kaskade Octane Decal
Kaskade Dominus Decal
Cobalt Kaskade Wheels
Orange Kaskade Wheels
Titanium White Kaskade Wheels
"Miles To Go" by Kaskade Player Anthem
"Flip Reset" by Kaskade Player Anthem
"Solid Ground" by Kaskade Player Anthem
"Closer" by Kaskade Player Anthem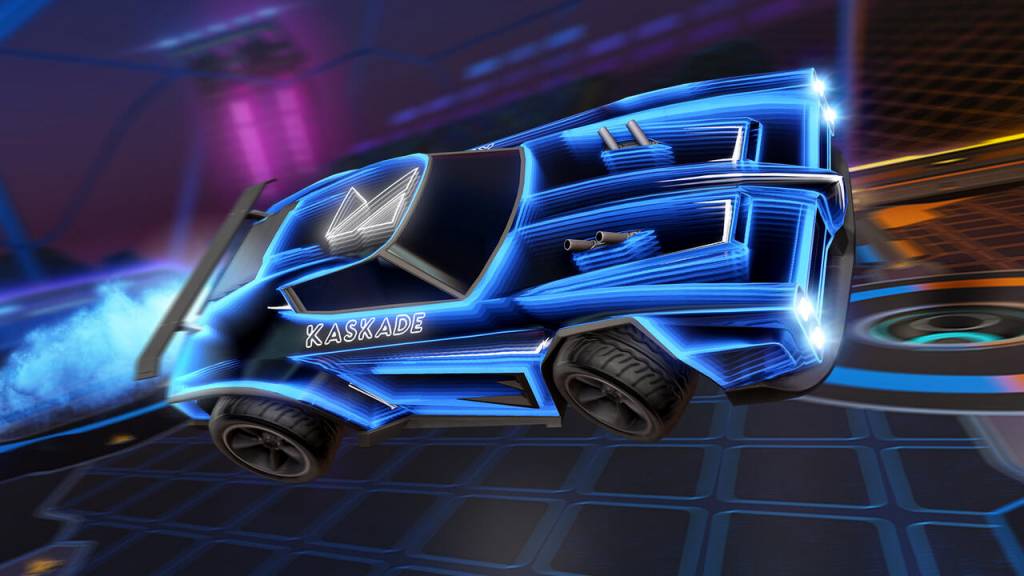 (Picture: Psyonix)
The orange and cobalt wheels and both the Octane and Dominus decals will come in a 1000-credit bundle available for a limited time only starting 25th March.
The Titanium White set will have to be purchased separately available starting 26th March, the same thing with the player anthems available starting 29th March.
The decals are based on the popular Huntress look with the Kaskade logo and icon plastered on top and the wheels give off "Infinite" item vibes to match the musical theme of Season 2.
With the end of the festival looming near, Psyonix may have teased us about a Kaskade digital concert, a first-of-its-kind in Rocket League history and a fitting way to end Season 2 in a Neon Fields rave.
Stay tuned as we keep you updated with all-new information coming our way from Psyonix next week.