NeneCreative, a Mexican
Rocket League
content creator, was bashed by the demo-meta rocketeer, Woody after the results came in for the
Predator Cup Fan Vote
.
Envy, the organisation holding the event alongside Intel and sponsors, asked their followers to cast their voices in choosing the eighth and final member of the already-loaded captains' list.
We have one spot left open in the @Predator_USA Rocket League Cup, who should we invite?

We'll invite who gets the most likes below ⬇️ pic.twitter.com/Xl7QSQrnTM

— Envy (@Envy) June 24, 2021
"We'll invite who gets the most likes below", the tweet read and naturally, content creators immediately shot their shot replying and sending their followings to upvote their attempt.
Amongst the participants were Ryan "KingRanny" Alexander, Cailee and NeneCreative, the former of which won the Fan Vote even though the latter outperformed all other Twitter replies by a mile.
Woody, however, sped past the "planted winner" conversation and focused on Nene's sudden outpour of support.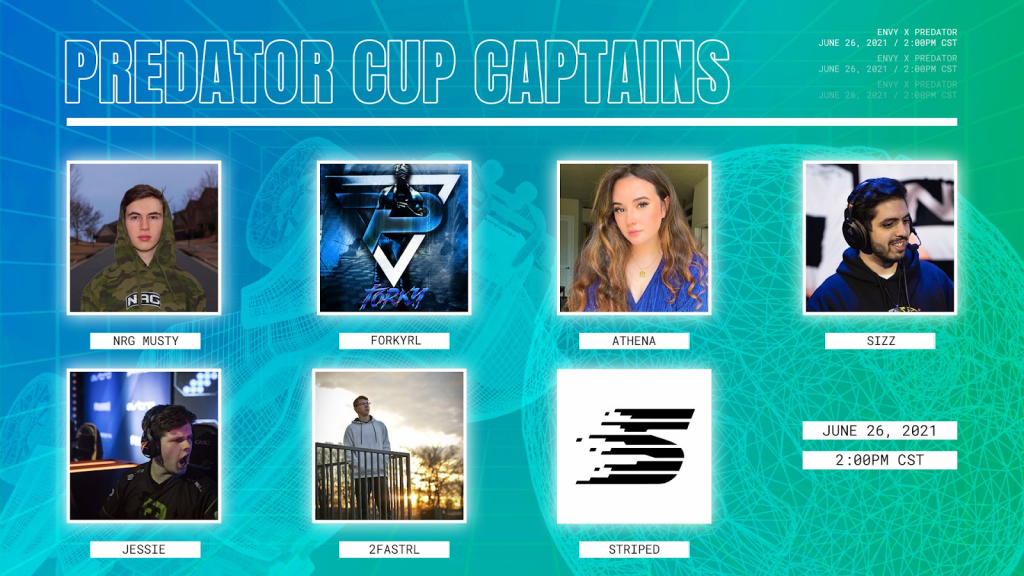 (Picture: @Envy/Twitter)
"I would bet money that bots were involved in [NeneCreative's likes] lol would randomly gain like 200 likes in a minute after not moving for hours."
La Familia manager and content creator Taha "Tahaha" Bhatti came forward to defend the Mexican streamer's honour.
"Nene pulls thousands of viewers on Twitch and has a lot of youtube subs too, I doubt he would do that", Taha said. "Top 6 streamer, vouch from Athena, and he quoted his tweet for 200 likes. I get why you think that, but he could have just @ his discord server or something", he concluded.
Nene decided to not respond verbally by only quoting the accusation with a laughing emoji which seems to have offended Woody. "The random spikes were just weird that's all. If it was from a Discord ping or something then just say so like a normal person, but I got a [Laughing emoji] instead."
The 18-year-old Mexican content creator currently sits at 130,000+ YouTube subscribers and over 200,000 Twitch followers and is yet to comment directly on the accusations.
We'll keep you updated at @33Boost as the situation develops.