The Rocket League Championship Series is oh, so close to wrapping up their tenth season and defending World Champion Garrett "GarrettG" Gordon had some thoughts to share about North America's rival region.
During the First Touch podcast streamed every Monday on the Rocket League Esports Twitch channel, the longest-tenured NRG player ever reflected on the European scene and their "lack of depth."
"What BDS has done is really impressive… but I don't know. Even when I watch Europe it's underwhelming to me", Garrett thought out loud regarding the Swiss organisation utter domination throughout Season X.
The 20-year-old went on to name drop Dignitas as a squad that has it all yet still underachieves during the tournaments.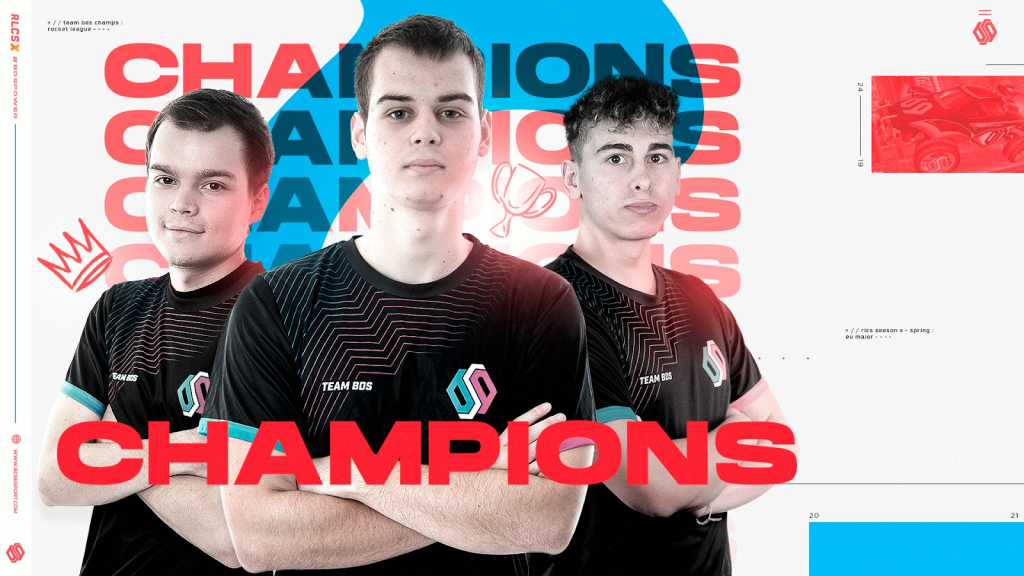 GarrettG comes after the European region after Swiss organisation, Team BDS has won all three Majors and five out the nine total Regional events. (Picture: @TeamBDS/Twitter)
"You have these teams who play really well for a month then all of the sudden they can't make top eight. It's really weird to me. I don't know if the skill isn't on the right teams", he concluded.
The statement has the most weight out of the North American region, especially coming from the only player in Rocket League Esports history to have played in or qualified for every LAN event. 
GarrettG has both been defeated and has slain European teams in the World Championship, falling short in Season 5 against Dignitas and finally achieving immortality in Season 8 against Vitality.
The old continent's scene has yet to comment on the matter as BDS continues to dominate the region and the lack of a LAN event until 2022 will have Garrett's comments uncontested for at least another year.
You can watch the full VOD for the First Touch episode now as it is up right now on their official YouTube channel.
For more Rocket League content, news and giveaways make sure to follow @fastkickoff on Twitter!